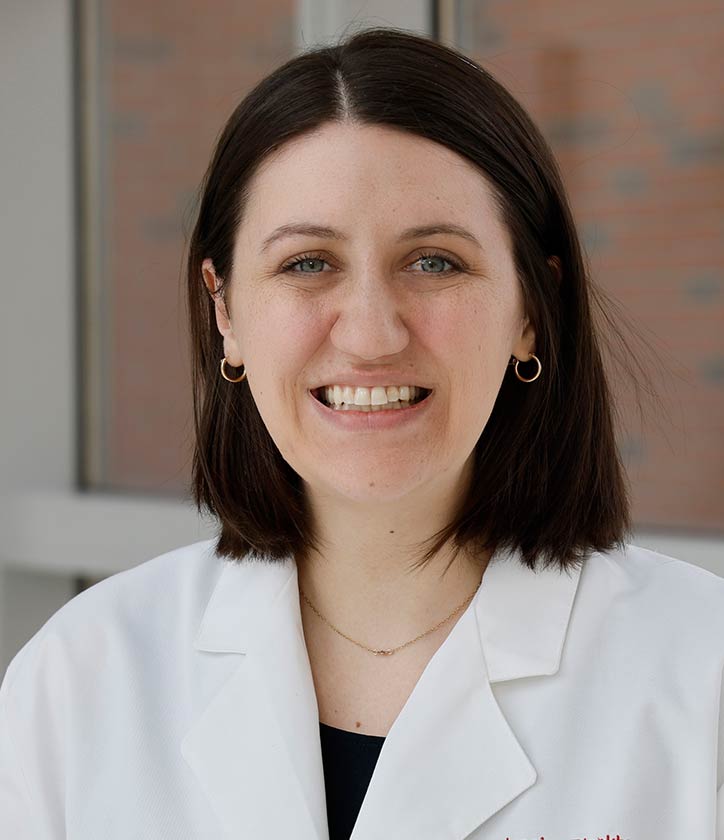 Background
Dr. Jessica Blackburn (she/her) joined the Division of Anatomy in 2017 as a graduate student and earned her doctorate in 2022. She is currently an Assistant Professor – Clinical in the Division of Anatomy in the Department of Biomedical Education & Anatomy within the College of Medicine. Her teaching focuses on neuroanatomy across anatomical disciplines and education levels. She is the course director for graduate and undergraduate neuroanatomy in the Division of Anatomy and teaches in the medical and dental curricula. Her guest teaching includes undergraduate and graduate embryology.
Research Interests
As a doctoral student, Dr. Blackburn utilized machine learning and high-throughput image analysis to identify gliosis within developmental neuropathology. Her project included clustering analysis of maternal and infantile characteristics in sudden infant death syndrome (SIDS) decedents to identify unique subgroups as well as extracting imaging features of astrocytes via immunohistochemistry and calcium imaging to elucidate heterogenous responses to inflammation.
Her current research focuses on machine learning applications in anatomical education as well as developing teaching tools to aid student comprehension of challenging topics. She is open to collaboration on application and integration of machine learning in biomedical sciences, image analysis, and educational research.
Education and Training
PhD, Anatomy – The Ohio State University, August 2022
MS, Anatomy – The Ohio State University, August 2019
BS, Health Sciences – The Ohio State University, May 2017