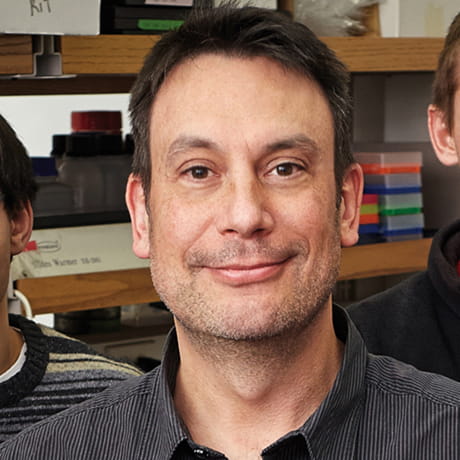 Professor, Department of Neuroscience
333 West 10th Avenue
3020 Graves Hall
Columbus, Ohio 43210
Phone: 614-292-3524
Lab: 614-292-1226
Fax: 614-688-8742
Fischer.412@osu.edu
Research Focus
In general terms, the Fischer lab studies neural development, regeneration and survival. In particular, the Fischer lab focuses on the development, regeneration and survival of cells in the neurosensory tissue of the eye, the retina. The lab studies retinal regeneration from neural stem cells derived by reprogramming of the support cells of the retina, the Müller glia.
The use of stem cells for neuron replacement and trophic support holds the potential to treat degenerative diseases of the central nervous system. Dr. Fischer's work has identified neural stem cells at the peripheral edge of the retina. These cells are capable of proliferating and generating neurons at increased rates with the application of growth factors. In addition, he has demonstrated that mature Müller glia in the retina can become neuron-producing retinal precursor cells in response to acute damage or growth factors.
Approaches
Current projects include the use of: scanning laser confocal microscopy; epifluorescence microscopy; digital image processing and analysis; in situ hybridization; quantitative polymerase chain reaction (PCR); virus-mediated gene transfer; gene silencing or over-expression using AAV's; immunocytochemistry for peptides, neurotransmitters, receptors and structural proteins; and single cell RNA-seq, single cell ATAC-seq, RNA velocity on scRNA-seq data and the bioinformatics associated with large aggregate libraries of 50,000+ individual cells. The Fischer lab manages a 10X Genomics platform for the Department of Neuroscience.
Education and Training
BSc: University of Victoria, British Columbia, Canada, 1993
MSc: University of Calgary, Alberta, Canada, 1996
PhD: University of Calgary, Alberta, Canada, 1999
Postdoctoral: University of Washington, Thomas Reh, 1999-2003