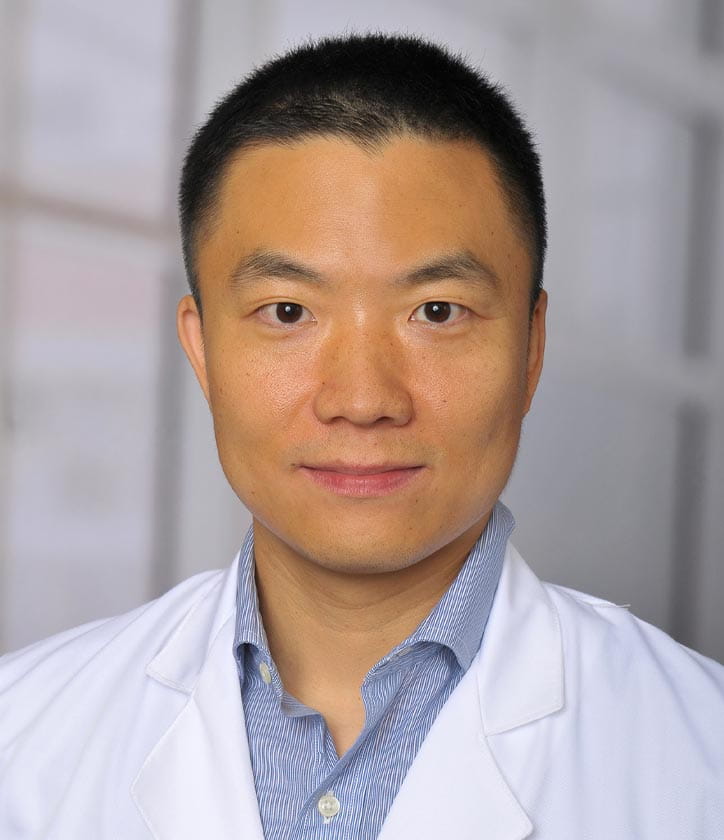 Assistant Professor
Nuo.Sun@osumc.edu
614-685-0023
Research Interests
The phenomenon of aging is an intrinsic feature of life. However, aging itself remains the greatest risk factor for all major life-threatening disorders, including Alzheimer's disease, Parkinson's disease, and cardiovascular disease.
A decline in mitochondrial quality and activity has been associated with normal aging and correlated with the development of a wide range of age-related diseases. Our lab has a great passion to investigate how mitochondria participate in aging, and to explore effective interventions to counteract aging and aging related diseases. We focus on mitochondrial functions and mitophagy in cardiac physiological and pathophysiological conditions, using novel methodology to quantify in vivo mitophagy and analyze how mitophagy is altered under a host of varying environmental and genetic perturbations.
We also seek to elucidate molecular pathways regulating mitophagy using cellular, genetic, and biochemical approaches, as well as genome-scale CRISPR-Cas9 activation/repression screening and high-content image-based chemical screening. The laboratory work ranges from molecular biology to systems physiology using multiple genetically modified mouse models and iPSC technology.
View my PubMed
Education and Training
PhD, Georgetown University
Post Doctoral, National Heart, Lung and Blood Institute (NHLBI)