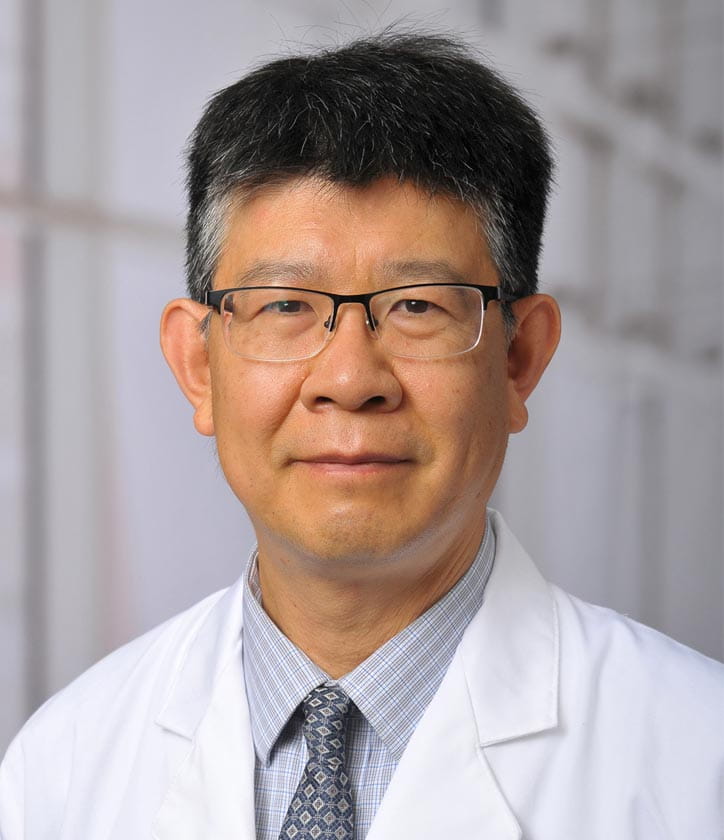 Professor
Yutong.Zhao@osumc.edu
614-685-0360
Research Interests
My laboratory primary research focuses on the role of lung epithelium in immune responses and host defense against bacterial and inhaled air pollution. We are also interested in development of new therapeutic targets for treating lung injury and pulmonary fibrosis. Research projects encompass three general area:
To investigate the role of bio-active phospholipid receptors in the pathogenesis of sepsis, lunh injury, and pulmonary fibrosis. We have discovered that lysophosphatdic acid (LPA) and its receptors play a critical role in regulating cytokine release, epithelial barrier integrity, and cell migration. These effects are mediated by specific GPCRs and their cross-talks with CD14, EGFR, c-Met, and TrkA. Our current project is to reveal molecular regulation of lysophospholipid receptors stability by ubiquitination and de-ubiquitination.
To understand the role of de-ubiquitination enzymes in the regulation of of the interleukin-1 receptor/Toll-like receptors (TLRs). We have uncovered that a new ubiquitin E3 ligase regulates IL-33 receptor stability. Currently, we are focusing on molecular regulation of IL-1R8 stability in lung injury and sepsis.
To investigate the role of de-ubiquitination enzymes in TGFβ signaling in pulmonary fibrosis and tumorigenesis. Our research works show that TGFRII and Smad2/3 stability are tightly controlled by USP11 and UCHL5. We are focusing on investigating the molecular regulation of protein stability in TGFβ signaling by novel de-ubiquitination enzymes.
View my PubMed
Education and Training
PhD, Gifu University School of Medicine, Japan
Post Doctoral, Johns Hopkins University School of Medicine