Ohio State honors this year's body donors at emotional ceremony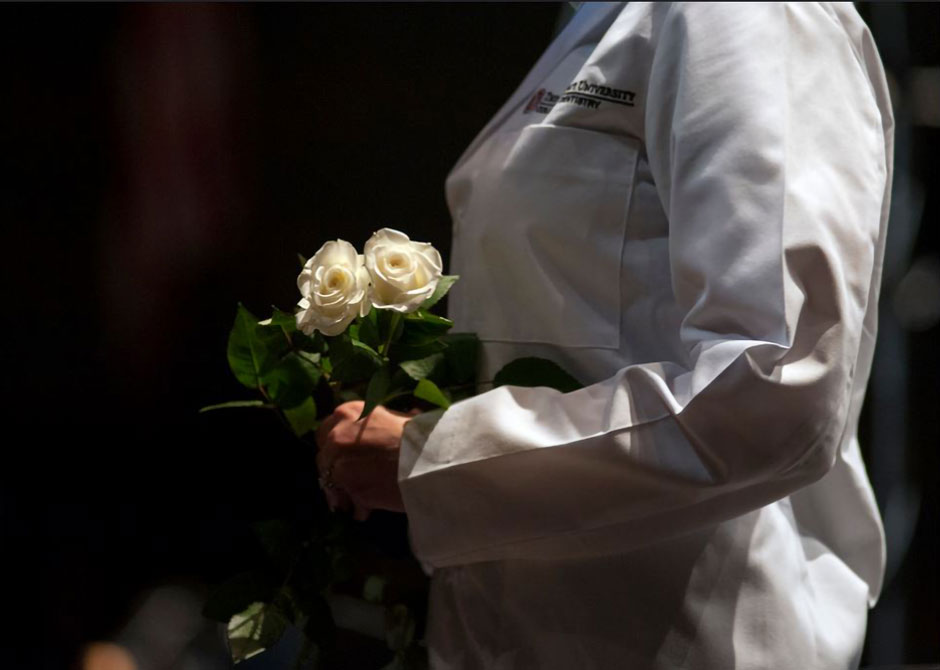 Last weekend, students, faculty and community members came together to honor those who have donated their bodies to science.
The memorial service, which included a collection of speeches and musical performances, recognized the generous gifts of more than 270 donors who bequeathed their bodies through the university's body donation program in the past year. Students from The Ohio State University College of Medicine, College of Dentistry and Division of Anatomy come together each year to organize the memorial service attended by hundreds of students, faculty and donor families and friends.
"Their gift is they're teaching the next generation," said Melissa Quinn, PhD, assistant professor in the Department of Biomedical Education and Anatomy at the Ohio State College of Medicine. "[The service] really is our way for our students and our faculty to be able to put into words what that gift means to them."
Read more at The Lantern and view the news story on NBC4.