Ohio State medical student Christine Chilaka creates special education health program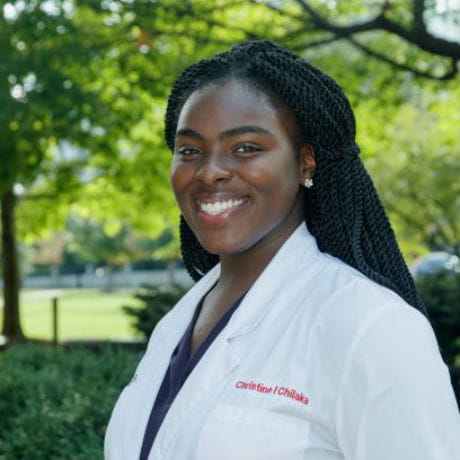 The Ohio State University College of Medicine students can apply to become a fellow and develop their own program to benefit the Columbus area. Fellows receive a $3,000 stipend and agree to provide at least 200 hours of service in collaboration with an existing organization in the community. Through the program, medical students are able to connect with an academic and community-based mentor.
At the completion of the fellowship, medical students possess the skills needed to address the important needs of underserved communities in the Columbus area. Fellows are also trained to become emerging professional leaders in public service.
Christine Chilaka took advantage of the program by combining her passion for health care and working with people with physical and intellectual disabilities. Chilaka is currently a second year medical student at The Ohio State University College of Medicine. With the help of The Ohio State College of Medicine and the Columbus-Athens Albert Schweitzer Fellows Program, she developed and executed a project she had always dreamed about. With a goal established, Chilaka turned to the fellowship program for financial and moral support. Growing up, Chilaka observed how her sister, who has autism, was being taught holistically, and was interested in how she understood her health. This sparked her passion to provide health education not only to her sister, but to the entire disabled community.
Working with an academic and community mentor, Chilaka developed an introductory curriculum on health-related topics, such as healthy eating, physical activity and personal hygiene. This curriculum was the basis for the Rising Up Strong program, which officially launched in summer 2019. The curriculum was piloted at the Columbus City School District's Summer Care Program for Students with Multiple Disabilities, and it was so successful that the district asked her to bring Rising Up Strong to special education classrooms during the school year.
The goal of the program is to teach students a broad range of health and wellness topics, such as nutrition, personal hygiene, oral hygiene and physical activity. The ultimate goal is to encourage children to have autonomy over their health and also to have fun with it.
The program integrated interactive sessions, such as a nutrition class where students were able to make their own salads. Chilaka wanted kids to have a "front seat" to their health decisions. From these interactive classes and informational sessions, Chilaka noticed an immediate impact with her students. Students came back to class and told Chilaka the choices they started making in their day to positively affect their health.
At the end of the summer, students graduated from the program and were given a medal that read, "Rising Up Strong." The program will continue throughout the school year as Chilaka goes back to the Columbus classrooms to teach a class once a week. Chilaka says the biggest takeaway she wanted students to get from the program was the ability to make decisions throughout their day to be in charge of their own health. These decisions could be as small as deciding to eat breakfast or brush their teeth.
This program positively benefited Columbus City Schools, and has enacted real change for the students Chilaka worked with.
The Ohio State University College of Medicine is proud to support Christine Chilaka and her amazing work to provide health care to underserved communities in Columbus.