Expanding learning opportunities with new GCGP assistant director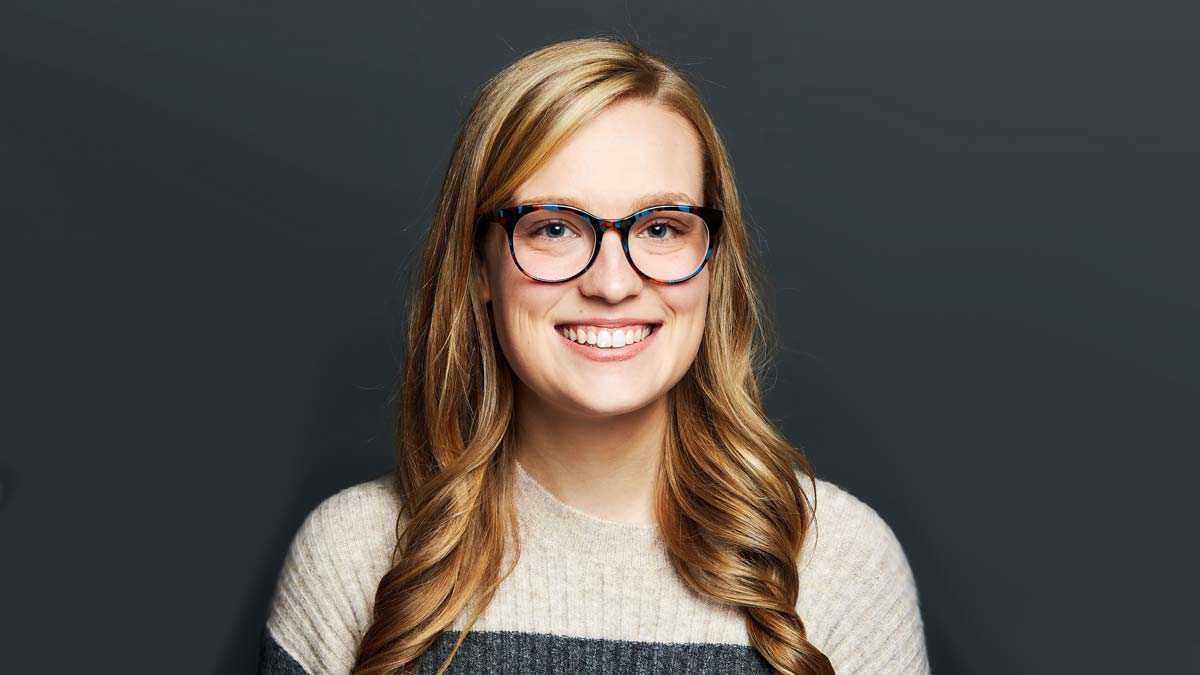 The Ohio State University Genetic Counseling Graduate Program (GCGP) welcomes Jordan Brown, MA, MS, CGC, assistant professor of Human Genetics, as assistant director of the program. In this role, Brown's primary responsibilities include developing and overseeing fieldwork placements, as well as evaluating students' acquisition of knowledge, skills, competencies and experiences needed for their future success as practicing genetic counselors. She is a course director for the GCGP, and sees patients in the gynecologic oncology clinic at The Ohio State University Comprehensive Cancer Center — Arthur G. James Cancer Hospital and Richard J. Solove Research Institute. Brown began her new role May 1, 2021.
With experience in both clinical and laboratory genetic counseling from John Hopkins University, Brown brings a unique perspective on the application of the core models of genetic counseling. She has a background in clinical bioethics, as well as expertise in utilizing core models and theories of the profession in various spheres of practice. This is a valuable asset for showing students how such models can be applied to various scenarios within the genetic counseling profession.
Brown is a faculty member in the Division of Bioethics, participating in clinic ethics consults and developing a course focused on ethics in genetic counseling.
Brown has been hard at work expanding opportunities and unique experiences for students' fieldwork placements. In the upcoming year, students in Ohio State's Genetic Counseling Graduate Program will participate in newly developed relationships with sites offering rotations in specialty clinics, academic and commercial laboratories, academic research centers, public policy and advocacy groups and industry settings to increase the diversity of the patient populations they're exposed to during training. It's these cumulative experiences that will shape the graduate program's students into well-rounded and well-adapted genetic counselors.
Brown's professional accolades include participating as co-chair of the National Society of Genetic Counselors (NSGC) Public Policy Committee and co-chair of the NSGC Cancer SIG Research Sub-Committee and serving as the founding president of the Maryland and DC Society of Genetic Counselors (MDCGC). She's an active member of NSGC, American Society of Human Genetics, Association of Genetic Counseling Program Directors, American Society for Bioethics and Humanities, Ohio Association of Genetic Counselors and MDCGC. Further, she continues to be involved as ancillary faculty with the Northwestern University Graduate Program in Genetic Counseling. She has an MS in genetic counseling and an MA in bioethics and medical humanities from Northwestern University.
If you'd like to connect with a student or alumni of the Ohio State Genetic Counseling Graduate Program, please contact our office at OhioStateGCGP@osumc.edu.