McDougle is President-Elect of National Medical Association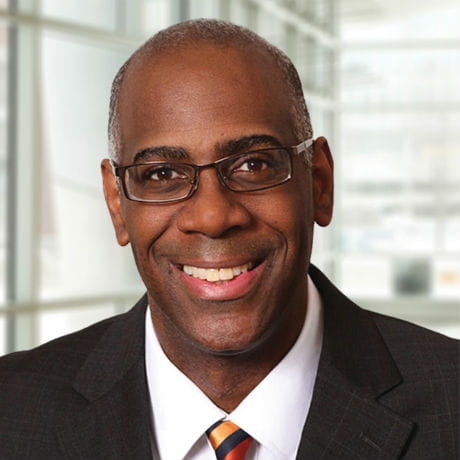 The National Medical Association (NMA) elected Leon McDougle, MD, MPH, associate dean for Diversity and Inclusion and the chief diversity officer at The Ohio State University Wexner Medical Center, president-elect.
The NMA serves as the oldest and largest collective voice for parity and justice for African American physicians in their effort to eliminate health inequalities. Their mission is to promote the interests of both doctors and patients of not only African descent, but also of other races, to foster the utmost quality of care for all Americans. The association also aims to help the United States' healthcare system prevent and manage disease effectively. Dr. McDougle will be installed in August 2020 in Atlanta as the organization marks its 125th anniversary.
The realization that the NMA plays a more important role than ever led him to run for the leadership role, Dr. McDougle says.
"The national climate and the need for continued advocacy for African American physicians and the communities that we serve were motivating factors in choosing to seek the position," he says.
As NMA president, Dr. McDougle will strive to champion diversity in medicine; provide culturally competent training for doctors; supply affordable, accessible and safe reproductive health care; and advocate for safe neighborhoods, education about gun violence and environmental health programs.
Congratulations to Dr. McDougle on this achievement and for continuing to champion diversity through leadership roles.