Novel "Moving MRI" prototype could lead to next big breakthrough in brain research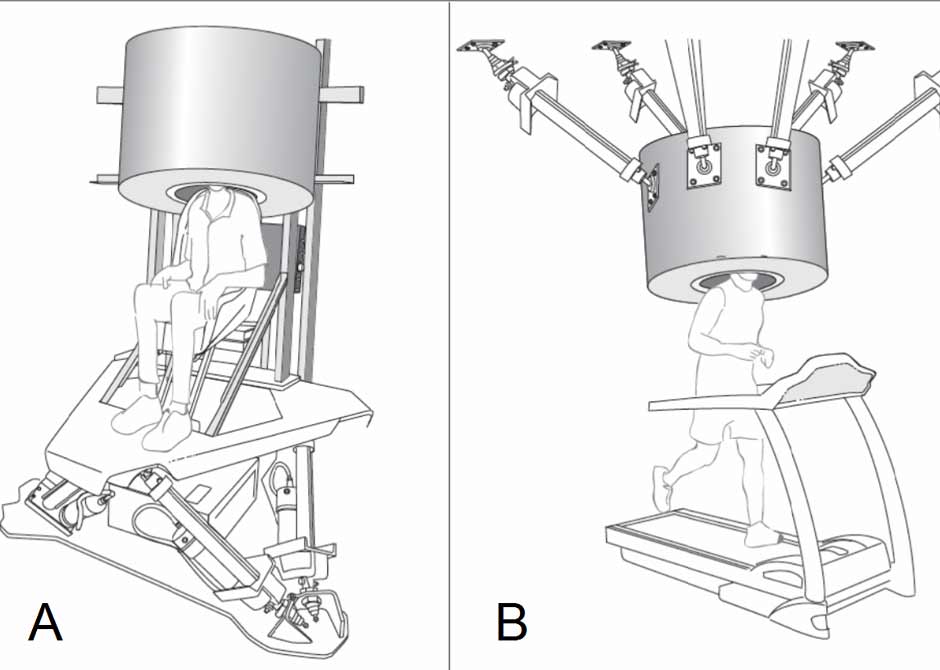 Scientists have learned much about the functioning of the brain by studying scanned images produced by state-of-the-art technology, such as functional magnetic resonance imaging (fMRI), which offers clear, highly detailed images of neural structures and their functions. Recent investigations using information gathered from MRI scans have led to new understandings in the field of neurology and, subsequently, to new treatments for disorders and diseases of the brain and nervous system.
As illuminating as this new knowledge has been in expanding our understanding of brain activity and function, further advances in the field depend on the creation of technology that's capable of capturing biological and mechanical processes that can only be detected while the body is in motion. For example, neural signaling activity might occur in the brain's response to an inner ear disorder. To better understand and treat such disorders, a scanning method is needed that is technologically capable of imaging the neural functions involved during motion.
To achieve this goal, a team of researchers from Massachusetts General Hospital and The Ohio State University College of Medicine are joining forces to engineer a moving MRI (mMRI) scanning device that moves to manipulate neural activity using a simple motion platform that keeps the magnet and the subject's skull stationary with respect to one another. The plan is to develop an mMRI prototype capable of performing anatomic and functional imaging during motion to demonstrate how the brain controls bodily motion, senses while in motion (active vision, vestibular function, etc.) and maintains balance and homeostasis (e.g., cardiovascular regulation) during motion.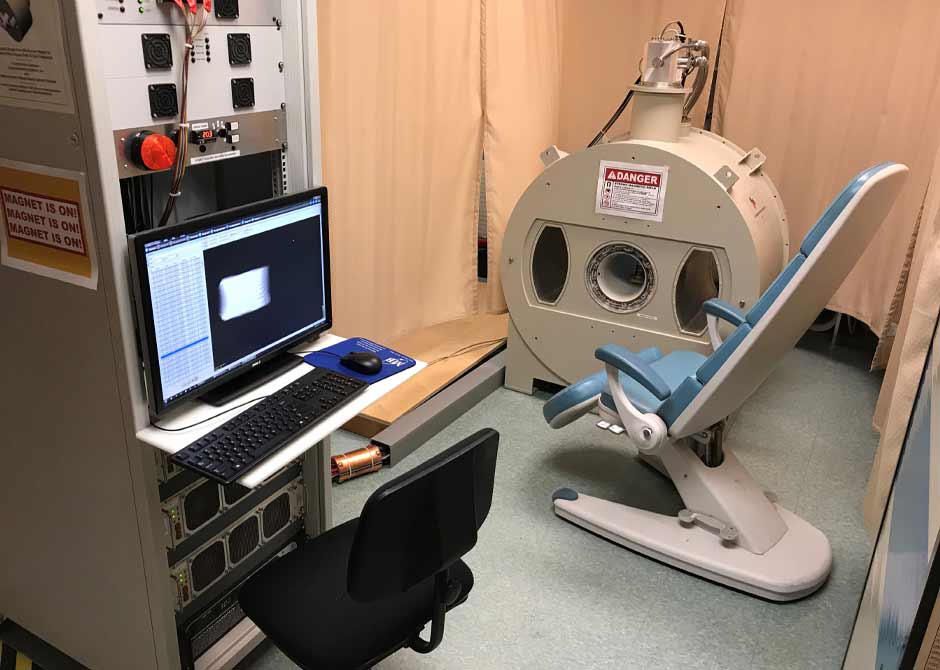 The mMRI concept was developed by Dan Merfeld, PhD, professor of Otolaryngology – Head and Neck Surgery at The Ohio State University College of Medicine and a renowned neuroscientist and neuroengineer specializing in vestibular research, and Jerome Ackerman, PhD, of Massachusetts General. Drs. Merfeld and Ackerman are co-investigators in the study.
Developing the mMRI device requires the team to design and build an entirely new system, starting with a superconducting magnet that can operate stably and reliably while undergoing large-scale movements such as rotations and translations. One such magnet exists in Dr. Ackerman's lab. He and his co-lead at Massachusetts General developed the concept of the mMRI, which was patented in 2019.
"Although studies using motion stimuli (vestibular function, virtual reality, vision, navigation, motion sickness, etc.) and fMRI are individually well established, combining them poses unique challenges in physics, engineering, signal processing and robotic control," says Dr. Merfeld, who also serves as vice chair of Research in his department. "This project is intended to take the first steps toward the development of a full-scale mMRI scanner."
The study will demonstrate anatomic and functional mMRI in phantoms and in a pilot study using a live small animal model, with the ultimate goal of laying the groundwork for the development of a human-scale mMRI scanner.
"To our knowledge, no one else has ever before considered high spatial resolution functional imaging of the entire brain when the entire subject is moving 'naturalistically' with the magnet," says Dr. Merfeld. "Moving MRI would for the first time enable recording high-quality anatomic and functional images in subjects experiencing true motion stimulation (i.e., rotations, tilts and translations)."
The study is funded by an $854,000 R01 National Institutes of Health grant from the National Institute of Biomedical Imaging and Bioengineering.