Researcher's Career Dedicated to Preventing Blindness from Glaucoma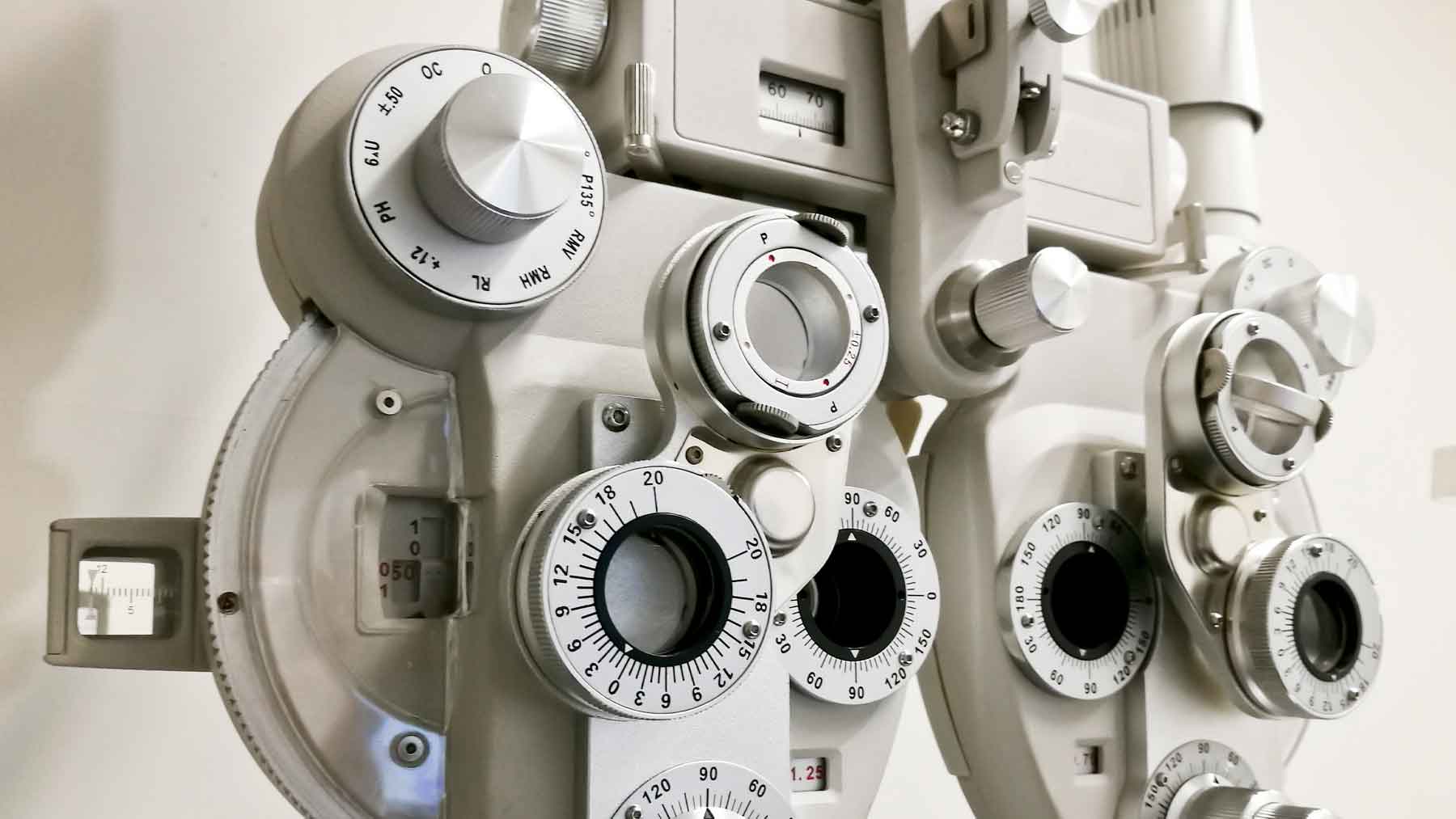 Glaucoma is a leading cause of blindness in the U.S. with no immediate cure in sight. Currently, 3 million people are estimated to have glaucoma, and another 120,000 are blinded from the disease, according to recent statistics published by the Glaucoma Research Foundation. While discoveries have led to new treatments for glaucoma management using new medications and surgical approaches, investigators are just beginning to address the challenge of integrating established clinical risk factors, harnessing large data from health records and imaging, physiological factors, biomechanical tissue factors and genetic causes of glaucoma. This challenge presents an exciting time for clinicians and scientists to partner in translational research to address barriers to prevent blindness from glaucoma.
"Essentially, the percentage of blindness due to glaucoma determined in the 1950s and '60s has not changed with newer glaucoma medications or surgeries," says Sayoko Moroi, MD, PhD, chair of the Department of Ophthalmology and Visual Sciences and the William H. Havener, MD, chair in Ophthalmology Research at The Ohio State University Wexner Medical Center and College of Medicine.
"When we prescribe medical therapy to treat glaucoma, it's still a trial-and-error approach, starting typically with a certain drug class. Then patients come back several times to see whether their eye pressure is responding to treatment and to assure minimal side effects," says Dr. Moroi. "With this approach, there are some patients who progress to blindness even, with new effective medicines."
The reasons for this lack of progress in our understanding and treatment of glaucoma are complex and, as Dr. Moroi explains, may be influenced by late diagnoses and health care inequities that include access to care, cost of care and lack of education about the importance of treatment. But advancements in treatment and prevention can only be made with the knowledge that comes from scientific research. The aim of Dr. Moroi's lab is to understand the physiological and biomechanical mechanisms and genetic factors at work in the disease in order to prevent glaucoma-related blindness.
In a recent study funded by the National Institutes of Health, Dr. Moroi and her team, which includes researchers at the Mayo Clinic and the University of Nebraska, have been looking at the physiological factors that regulate eye pressure. These factors include fluid production, fluid drainage and venous pressure in the eye, which is overall called aqueous humor dynamics. Her team is taking this comprehensive approach to determine how these factors relate to variations in "poor" to "super" drug responders and identify those patients who have large eye pressure fluctuation.
In another current study funded by the National Science Foundation, Dr. Moroi and the engineering team she's collaborating with at the University of Michigan are imaging the drainage area and its biomechanical tissue properties. The combined imaging and biomechanical data will help the team to develop a "drainage map" of an individual patient with glaucoma. Defining this data on an individual patient should allow clinicians to implement a patient-specific, data-driven treatment that will improve surgery treatment outcomes and decrease glaucoma-related blindness.
A new study with genetics colleague Raymond Gao, PhD, associate professor of Ophthalmology and Visual Sciences and Biomedical Informatics, aims to apply the known genetic risk factors of glaucoma and eye pressure to determine how individual patients respond to particular treatments. Known as precision medicine, this approach takes into account individual differences in genes, environment and lifestyle, and makes it possible to customize therapies based on individual patient characteristics, thus taking the guesswork out of treatment.
Dr. Moroi has been working to address the disparities that contribute to the large number of patients who are blinded from glaucoma due to limited health care access by growing her department's teleophthalmology program. Using medical equipment designed for taking ocular images and telecommunications technology, teleophthalmology allows clinicians to provide quality eye care more conveniently to a patient when he or she is accessing primary health care as a "onestop" screening for diabetic retinopathy, sickle cell retinopathy and glaucoma. Retina faculty colleague, Matthew Ohr, MD, professor of Ophthalmology and Visual Sciences, has successfully implemented this photography-based teleophthalmology screening with Ohio State Department of Family and Community Medicine, and is expanding the system in the medical center's emergency department and other primary care offices within Ohio State Department of Internal Medicine. Teleophthalmology offers these patients a promising screening method for improving outcomes through earlier diagnosis of glaucoma.
Dr. Moroi has spent much of her 35-year medical career diagnosing, treating and researching glaucoma in the clinic and in the lab. She has served on more than 30 funded studies and has published more than 100 peer-reviewed articles in high-impact journals. She is a co-author of "Shields' Textbook of Glaucoma," now in its sixth edition, a clinically focused and practical textbook for general ophthalmologists offering a total care plan for treating patients with glaucoma.