Seeds of Change exhibit shows the beauty that emerges from uncertainty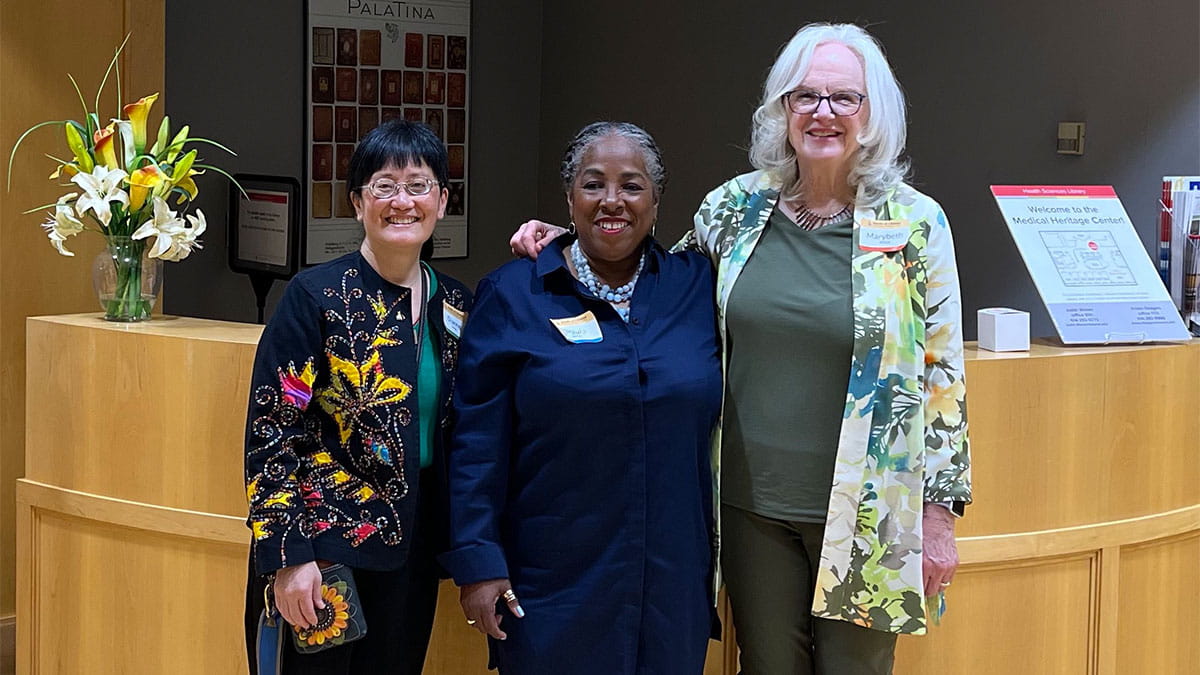 It's not often that we say to ourselves, "something good was born from the pandemic."


The Voices in Humanism's Seeds of Change: The Power of Women's Voices, currently on exhibit at The Ohio State University Health Sciences Library (HSL), hopes to show the beauty that can emerge from challenge and collaboration.


Linda Stone, MD, MA, FAAFP, emeritus faculty at The Ohio State University College of Medicine and special assistant to the dean for humanism and professionalism, says Voices in Humanism was founded as a collaboration between the Gold Humanism Honor Society (GHHS) Resident Chapter and the Medical Heritage Center (MHC) to encourage the creation of works of art that reflected the times. To date, Voices in Humanism has over 80 participating artists, hundreds of works of art, and has shared its mission and materials with 20 organizations.
"As the pandemic began in March 2020, we were looking for ways to support residents during this very difficult time," Dr. Stone says. "And for ways to preserve the history of this time through collecting materials that documented pandemic challenges."
Seeds of Change is a Voices in Humanism exhibit curated by the MHC and written and designed by the HSL marketing and medical visuals teams.
"When we learned of Linda's vision, we knew the HSL's writing and design teams could create an innovative and visually attractive exhibit that showcased these incredible women," says Judith Wiener, MA, MLIS, associate director of collections and outreach at the HSL.
The exhibit tells the stories, backgrounds and work of three Columbus-area women, Dianne Kadonaga, Marybeth McDonald and Paula Penn-Nabrit. Through these stories, the power of women's voices as seeds of change is evident in the lasting impact these women have made and continue to make in their communities.
Prior to creating this exhibit together, the three artists had met in passing during community events but were not well acquainted.
"It has been an amazing opportunity to work with these women," Kadonaga says.
The artists hope the exhibit will inspire visitors to look at new ways of doing things, whether by reflecting on the way mental health treatment is currently delivered, or how we can all do our part to combat food insecurity and use nature as a guide to reverse the decline in wildlife habitats and working to combat climate change.
"Our stories have been brought to life in a beautiful way," Kadonaga says. "I will be forever grateful."
Seeds of Change opened Jan. 26, 2023, in the Medical Heritage Center (Prior Hall, 5th floor) and will remain on exhibit in that location through the end of April. No appointments are necessary to visit the exhibit. In May, the exhibit will move to the display cases on the first floor of Graves Hall.