The Strength of Genetic Counseling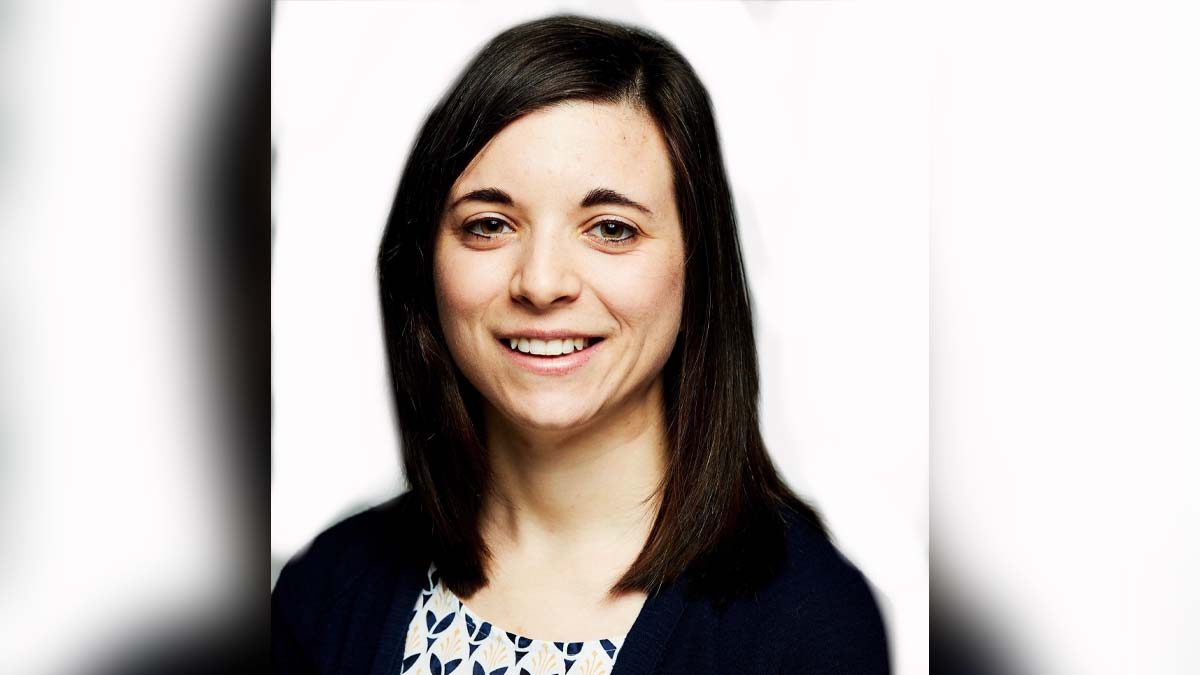 When Alayne Meyer, MS (Class of 2019), decided to change her career path away from engineering she wanted to find a career that would let her help people directly. She discovered an interest in genetic counseling firsthand as a patient and this new interest would change her life forever.
When deciding to return to school, she remembered her interest in her own genetics appointment and decided to pursue shadowing opportunities at nearby hospitals. She discovered that genetic counseling offered the perfect blend of science and personal care, working one-on-one with patients to address their needs and concerns. These experiences led her to The Ohio State University Genetic Counseling Graduate Program (GCGP) to pursue her interest in its multiple neuromuscular fieldwork sites.
"Not many programs across the country have the same variety of clinical opportunities," says Meyer. "The emphasis on the thesis in the program and publishing of that data was an immensely important experience for me to understand the process and feel confident in doing research in my job today." Meyer cites her fieldwork supervisor and thesis committee member, Jennifer Roggenbuck, MS, CGC, associate professor in The Ohio State University Wexner Medical Center's Division of Human Genetics, as an influential figure in helping her gain that knowledge and confidence.
A newfound interest in pediatrics practice
These days, Meyer is a genetic counselor at Nationwide Children's Hospital, the Ohio State Wexner Medical Center's partner pediatric research institution. Part of her role is research-based, which gives her the opportunity to address questions or issues she encounters in the clinical setting, as well as the chance to represent genetic counselors in the pediatrics neuromuscular field. And by seeing patients in three pediatric clinics — a general neuromuscular clinic, a muscular dystrophy clinic and a spinal muscular atrophy clinic — she gets plenty of research ideas. In 2020 alone, Meyer presented two genetics-focused poster presentations at the virtual World Muscle Society conference, and she hopes that the work from one of those presentations about the utility of whole exome sequencing will be published later this year.
In addition to crediting Roggenbuck and other mentors who supported her while in the GCGP, Meyer also gives a nod to her classmates from her time at Ohio State. "Most of us are as interested in playing roles in research and teaching as we are in clinical practice," says Meyer. "We all pushed and continue to push each other to use our role of genetic counselor to its fullest capacity and to work at the top of our scopes."
Said another way, graduates of the Ohio State GCGP are willing to "put in the muscle" toward advancing the field of genetic counseling. All to better serve patients through their work in multiple subspecialties.
If you'd like to connect with a student or alumni of the Ohio State Genetic Counseling Graduate Program, please contact our office at OhioStateGCGP@osumc.edu.