Bridging a gap
The Center for Medical and Engineering Innovation (CMEI) encourages the creation, development and translation of research and education occurring at the intersection of medicine and engineering. The most impactful solutions to solve problems arising in medicine are, and will continue to be, the result of interdisciplinary collaboration.
In the past few years, health college personnel across campus have expressed interest in partnering with those in engineering to improve patient care and healthcare delivery. The vast pool of resources and connections at The Ohio State University makes each of our initiatives possible. Beyond its existing culture of collaboration, Ohio State has three distinct advantages for being a national leader at the medicine-engineering interface:
The close proximity of its College of Engineering, its seven health sciences colleges (Medicine, Dentistry, Optometry, Pharmacy, Veterinary Medicine, Public Health and Nursing), and its healthcare facilities (Wexner Medical Center, Nationwide Children's Hospital)
The exceptional performance of its faculty, staff, students and trainees at all levels
The excellence of its research, educational and clinical facilities, including the Wexner Medical Center and Nationwide Children's Hospital
Why is the intersection of medicine and engineering worth exploring?
Our efforts in solving problems at the medicine-engineering interface apply to issues of worldwide significance and to the advancement of the well-being of the people in Ohio and the global community. Specific reasons why activities involving these two disciplines are crucial include:
Promoting increased basic research and educational activities in areas to confront illnesses and diseases
Development of innovative technology-based therapeutic and diagnostic strategies that both improve quality of life and lower health care costs
Expansion of capabilities for translating basic science findings into advanced diagnostic methods, drug, device, and interventional therapies
Promotion of intellectual property creation and entrepreneurial activity for solutions to important clinical issues
By enabling faculty, students, trainees and staff to establish interdisciplinary partnerships, CMEI is a pioneer in promoting the cross-college participation necessary to meet the clinical challenges of today and tomorrow.
CMEI Director to lead $6.95 Million FDA Grant to Help Create Medical Devices Just for Children
New consortium led by Nationwide Children's Hospital and The Ohio State University – the first of its kind in the Midwest – to develop, produce and commercialize pediatric medical devices.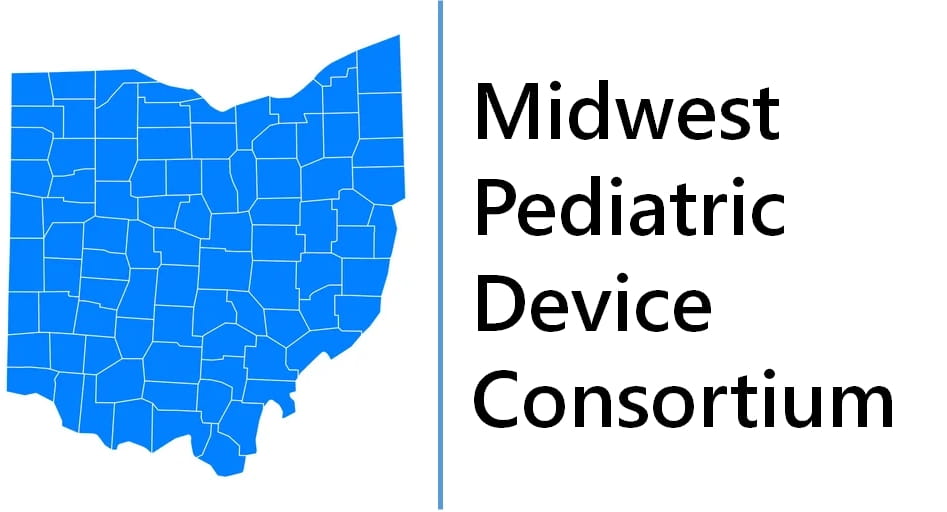 On September 11, 2023 the United States Food and Drug Administration (FDA) announced a $6.95 million grant to be distributed over five years to create the Midwest Pediatric Device Consortium (MPDC). This new entity has been established to stimulate an increase the number of pediatric medical devices across the nation. The MPDC is headed by CMEI's Director David M. Eckmann, PhD, MD, who will serve as MPDC's Chief Executive Officer and MPI of the FDA award, and Cory Criss, MD, a pediatric surgeon at Nationwide Children's Hospital, who will serve as MPDC's Chief Operating Officer and MPI. CMEI members will have opportunity to engage in MPDC's activities.
MPDC participating institutions include The Ohio State University, The OSU Wexner Medical Center, Nationwide Children's, Cleveland Clinic Children's Hospital, Cincinnati Children's Hospital Medical Center, Ohio Life Sciences, and Rev1 Ventures. Many other regional health care systems, academic institutions, and industry partners are also committed participants in the consortium. The MPDC will work to conceptualize, prototype, test, manufacture, market and commercialize pediatric medical devices.
The Pediatric Device Consortia (PDC) Grants Program was launched by the FDA in 2009. This is the fifth time the FDA has awarded grants overall, and the first time the FDA has awarded a grant to Ohio institutions. Only five consortia have received this prestigious funding award from the FDA.
This consortium is supported by the Food and Drug Administration (FDA) of the U.S. Department of Health and Human Services (HHS) as part of a financial assistance award [FAIN] totaling $6.95 million with 100 percent funded by FDA/HHS. The contents are those of the author(s) and do not necessarily represent the official views of, nor an endorsement, by FDA/HHS, or the U.S. Government.
More about CMEI