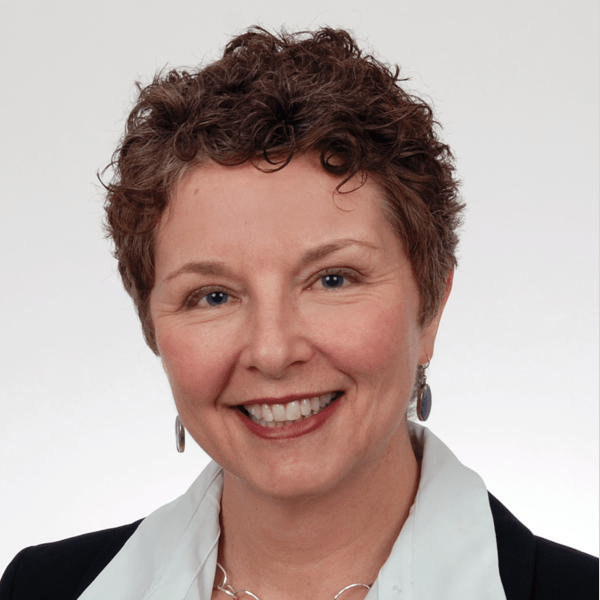 Dr. Martha Belury is the Carol S. Kennedy professor of human nutrition in the Department of Human Sciences. Her research interests are investigating the mechanisms of bioactive lipids in regulating insulin sensitivity in liver, adipose and muscle, and the role of energy balance in cancer prevention.
Dr. Belury is married and have two adult sons who both grew up in Columbus. Dr. Belury's elder son, Mathias, is a buckeye alum and her younger son, Andrew, is a Fighting Scot (College of Wooster). As a parent and professor of nutritional sciences, She has devoted her career to the field of nutrition and dietetics to discover new ways that nutrients and foods improve the health of children and adults, especially people at risk for diabetes.
Dr. Belury became interested in nutrition after she started doing triathlons in college; "I realized that good food and good sleep were critical if I was to win. Although I never took first place, I was rewarded with finishing many races in the hill country of Texas". As a triathlete, she started to realize the importance of using complementary skills to form a story that is bigger than the sum of its parts.
After earning her BS in dietetics/nutrition, Dr. Belury entered the PhD program in biological sciences at the University of Texas. She studied the role of omega-3 fatty acids in cancer prevention in mice. The publications that emanated from her doctoral work were mostly either opposing or null proof of her hypothesis. This was an early lesson of patience and learning how to view experimental design and data analysis from many different lenses.
Dr. Belury's two wonderful mentors, Mary Locniskar, PhD, and Sue Fischer, PhD, were huge influencers of her as a woman biologist in-training. Dr. Locniskar and Dr. Fischer were role models who mentored her in science, work situations, running a lab, tenure strategies, and life itself.
Dr. Belury's early work, while at Montana State University and Purdue University, focused on the cancer inhibitory mechanisms of conjugated linoleic acid (CLA). With her collaborators, her team discovered that one of the isomers of CLA in the diet was a potent ligand for peroxisome proliferator-activated receptor alpha (PPAR). In fact, to date, it is still one of the highest affinity naturally occurring ligands and activators for PPAR yet known. Dr. Belury's and her team did most of their work at that time in cultured hepatocytes, keratinocytes and mouse models for metabolism and cancer.
After her son, Mathias was born, Dr. Belury had a difficulty balancing her career with motherhood as a competitive biologist. She left academia for three years, welcoming son, Andrew, into her family, and running her research lab at a research center. At that time as a homestay mother, Dr. Belury missed the interactions with students who are the future of science and medicine. After three years, she was called back to academia and landed at OSU in 2002.
During this time, Dr. Belury's lab group continued to work with omega-3 fatty acids to understand their role in inflammation. At the same time, her work also studied a cousin of CLA, known as linoleate. In her studies in people with type 2 diabetes, they discovered that adding linoleate-rich oil to the diet (~ 2 teaspoons per day) reduced trunk adipose mass, increased lean mass, reducing fasting glucose and HbA1c in our volunteers who all had type 2 diabetes. They have since followed up this exciting clinical trial with studies in mice and humans to understand how linoleic acid exerts these effects.
Dr. Belury's and her team's current work is evaluating the role of linoleic acid in supporting mitochondrial activity to make ATP energy for the cell. They are elucidating the mechanism(s) of how linoleic acid makes ATP to improve the management and prevention of type 2 diabetes.
In addition to running her research lab, Dr. Belury teaches undergraduate students in Nutrition in the Life Span and Introduction to Nutritional Sciences. She also assist-teaches a lab class in food science and teach graduate students in a Diet and Cancer class.
Dr. Belury fills her "down" time with long walks, swimming, biking hanging with family, cooking, and reading fiction. As an elected Fellow of the American Association for the Advancement of Science (AAAS), she takes seriously her contributions to improve scientific literacy in our country and around the world. Dr. Belury is honored to be the President-elect of the American Society for Nutrition, the world's oldest and largest nutritional sciences research society with over 8,000 members. ASN formed in 1928 to tirelessly advocate for funding for nutrition science. The ASN seeks to inform the public of sound, evidence-based nutrition discoveries. As of 2022, She is being recognized with the Ralph Holman Lifetime Achievement Award for nutrition and lipid research from the American Oil Chemists' Society (aocs.org).
Growing up in a large family with parents who were both teachers, Dr. Belury learned the benefit of actively pursuing knowledge for bettering our world. She raised her two adult boys with a similar attitude and hope that her current and former graduate students, all of whom have added depth and wonder to her lab, will do the same. Leaving the world a better place is a community action that begins with amazing people like Dr. Belury.