Adapting as We Go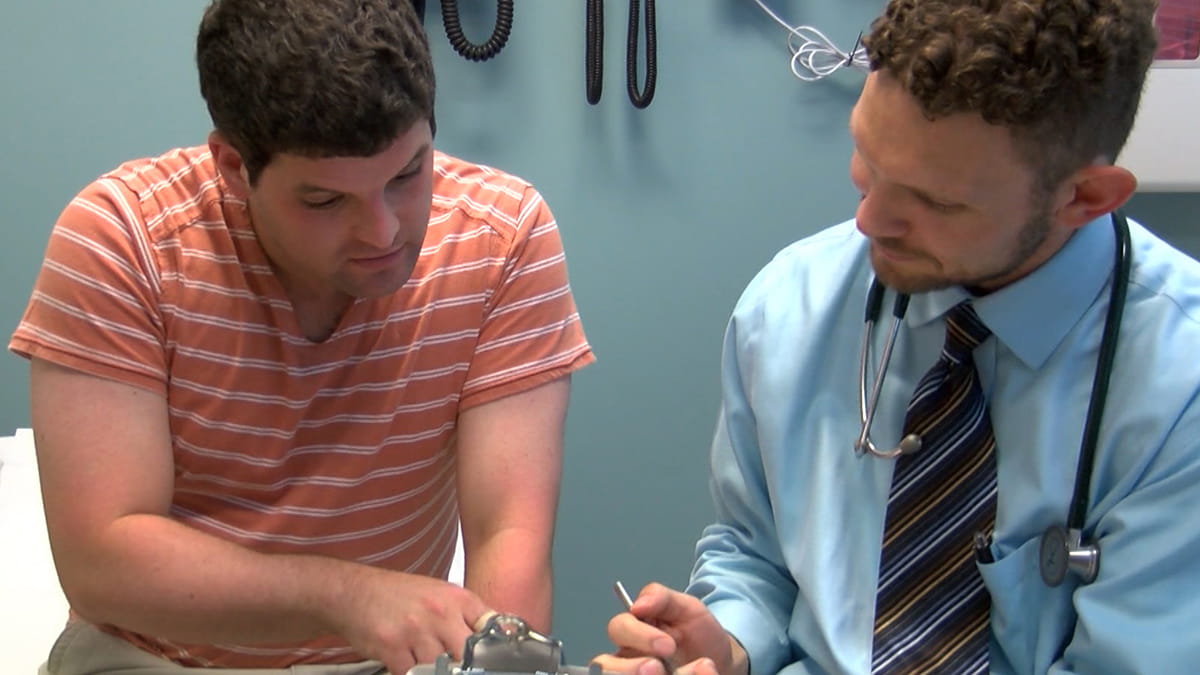 Within the DMRC, clinical trials present an important platform for research and breakthroughs. Even now, in the midst of the COVID-19 pandemic, researchers are making the necessary adjustments to either continue their trials or prepare to resume them following the end of social distancing orders. Kathleen Dungan, MD, associate director of clinical services in the Division of Endocrinology, Diabetes and Metabolism at The Ohio State University Wexner Medical Center, provides an update on a number of ongoing and exciting trials.
"COVID-19 is affecting clinical trials in a big way right now, as most in-person clinical research visits have stopped and a few studies are being halted," Dr. Dungan says. "However, safety is a priority and investigators are using creative ways to make sure that patients still get the medications they need. Moreover, some studies can be conducted remotely, and this change in approach is likely to inform the way we carry out future research."
One great example of this new approach involves the study of the Mobile-app Simulation Platform for Diabetes Self-Management. This app takes users through a virtual environment in which the participant learns how to work through common insulin pump management scenarios via an avatar. With the expansion of telehealth visits, an added bonus of this app simulation is that it provides patients with in-depth training about how to download diabetes-related devices, knowledge that can make virtual visits with health care providers run more smoothly.
Below is a list of some of our current DMRC clinical trials either recently completed or open to recruitment.
A Study to Understand How Medications Can Impact Prediabetes in African Americans
Dr. Joshua Joseph
The purpose of this study is to find out if taking one medication, Diovan (valsartan), or a combination of two medications (valsartan and sacubitril) in one pill, Entresto, will improve prediabetes in Black/African American patients over the course of six months.
A Study for Pregnant Women with Type 1 Diabetes
Dr. Elizabeth Buschur
This study is for pregnant women with type 1 diabetes. The primary aim is to learn more about how a specific insulin pump, when set in auto mode vs. manual mode, influences glucose control and fear of low blood sugar.
A Study on Developing Effective Inpatient Discharge Programs for Patients with Type 2 Diabetes
Dr. Kathleen Dungan
Diabetes is present in 25% of hospitalized patients; yet effective hospital discharge programs for patients with diabetes are understudied. In particular, patients who are initiating or intensifying insulin therapy have the most to benefit in terms of glycemic control. However, these patients are also particularly vulnerable to poor transitions of care for a variety of reasons. This study will assess whether a nurse-supported, diabetes-focused inpatient discharge order set (DOS) can improve post-discharge outcomes among hospitalized patients with poorly controlled insulin-requiring diabetes.
The REGENERATE Study - A Study to Evaluate the Effectiveness and Safety of a Medication (Obeticholic Acid) for Those with NASH (nonalcoholic steatohepatitis)
Dr. David Bradley
This research study will assess the safety and effectiveness of the investigational medication obeticholic acid (OCA) compared to placebo in delaying specific medical conditions or health related issues that can occur in patients with nonalcoholic steatohepatitis (NASH) (meaning your liver is swollen and damaged because of a buildup of fat in your liver) and some liver fibrosis (which is damaged and scarred liver tissue).
TARGET-NASH - An Observational Study of Patients Being Managed for Nonalcoholic Fatty Liver (NAFL) or Nonalcoholic Steatohepatitis (NASH) in Usual Clinical Practice
Dr. Kathleen Wyne
This observational study will help create a research registry of patients with either NAFL or NASH within academic and community real-world practices to assess the safety and effectiveness of current and future therapies.
A Study to Determine the Ability of a Medication, MYALEPT (metreleptin), to Initiate an Immune Response in Human Patients with Leptin Deficiency and Any Potential Risks
Dr. Kathleen Wyne
MYALEPT™ (metreleptin) has been approved as an aide to diet as a replacement therapy to treat the complications of leptin deficiency in patients with congenital or acquired generalized lipodystrophy (a medical condition where there is an abnormal distribution of fat in the body). This study aims to provide an assessment of metreleptin's ability to provoke an immune response in the human body, as well as determine any major potential risks due to development of antibodies to metreleptin.
A Study to Determine the Efficacy and Safety of an Antibody (BFKB8488A) for Those with Non-Alcoholic Steatohepatitis
Dr. David Bradley
This study will determine how effective the antibody BFKB8488A is in patients compared to a placebo. The study will primarily determine its success rate based on whether a patient's fibrosis shows signs of improvement or worsening over a 52-week period.
If you or someone you know is interested in participating in one of the groundbreaking diabetes clinical trials happening at Ohio State, please check out these links: