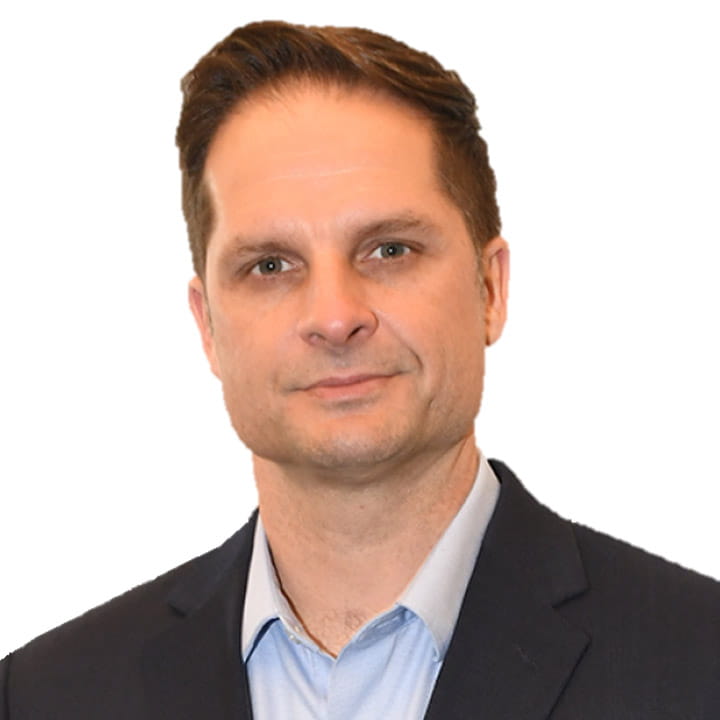 Dr. Devin Peterson is a College of Food, Agricultural, and Environmental Sciences (CFAES) Distinguished Professor in the Department of Food Science & Technology at Ohio State – and a world-renowned flavor chemist. He has an overreaching goal to increase product value and improve human health through the development of sustainable, nutritious, and healthy foods with superior product acceptability. A core theme of his research program is advancing ingredients and processing technologies to provide the complex molecular flavor targets necessary to meet the current and future demands of the food industry, such as the production of whole foods, simple labels, and the utilization of sustainably sourced agricultural ingredients. Within the flavor research umbrella, his program is relatively comprehensive in scope and active in a number of different research streams that include: (1) characterization of key flavor stimuli, such as aroma, taste, and chemesthesis; (2) mapping pathways of flavor generation/modulation; and (3) mechanisms of flavor delivery and stability. The flavor quality of food is a known primary attribute that impacts food choice. Simply stated, people generally eat what they like. And if they eat healthy food without a taste penalty, we can successfully address a global food and nutrition challenge.
Dr. Peterson excels as a researcher and faculty member. Over the past 18 years, he has built a world class innovative research program that combines both fundamental understanding and utility as a core strategy to advance knowledge and impact. He is the founder of the Flavor Research and Education Center (FREC), a unique partnership between industry and academia with a research focus on advancing basic knowledge of industrial problems. FREC provides the network to develop productive relationships essential to move research from discovery to application and has been incredibly successful at advancing basic knowledge and driving innovation in the food industry.
As a testament to his leadership in science, in 2019 he was selected as the faculty director of the campus-wide Foods for Health (FFH) Discovery Theme Initiative. The mission of FFH is to advance interdisciplinary research that defines the relationship among foods, disease prevention and health promotion. This key leadership role requires Dr. Peterson to direct a university wide multidisciplinary research platform across the food-nutrition-health continuum that involves recruiting new faculty, promoting multidisciplinary team science and positioning OSU as a leader in the area of personalized nutrition. In addition, in 2020 he was named one of CFAES's inaugural Dean's Chairs for Food and Health Initiatives. In this role, he focuses on food-related health and wellness programming that go beyond the scope of the FFH, with input from CFAES Dean Cathann Kress. Specifically, he provides leadership as the college explores opportunities within food sciences and health initiatives and partnerships on the CFAES-Wooster Campus.
Dr. Peterson's research has made important and foundational contributions to the field of food and flavor science. Historically, flavor chemists have focused primarily on characterizing aroma attributes to define a flavor response. His research has demonstrated this approach is 'incomplete' and has limited resultant outcomes because it ignores the contributions of taste/gustation and chemesthetic/somatosensory sensations, which his work has demonstrated play an important role in flavor perception. He has also pioneered new analytical methods of discovery. His field for the past four decades has relied on 'targeted' approaches to identify flavor molecules, which he states overlook drivers of flavor perception by ignoring potential interactions among stimuli. To overcome this analytical limitation, his program has developed an 'untargeted' chemical profiling analytical method (adapted from the metabolomics field) to advance the understanding of chemical drivers of flavor perception. This area of research is the fastest growing portion of his program and is an example of his leadership in his field. He is the only food scientist who has won our nation's prestigious Presidential Early Career Award for Scientists and Engineers, commonly called PECASE. This award was based on his work studying the elucidated novel mechanisms of the Maillard reaction, a key food response that influences quality, toxicity and health promotion.
Dr. Peterson's focus on better understanding the role food plays in treating and preventing chronic disease aligns with the Diabetes and Metabolism Research Center (DMRC) commitment to research that supports the management, prevention and cure for diabetes. We know that a major contributor to type 2 diabetes is poor diet quality. Producing highly desirable healthy foods very much supports the DMRC vision of creating a world without diabetes.