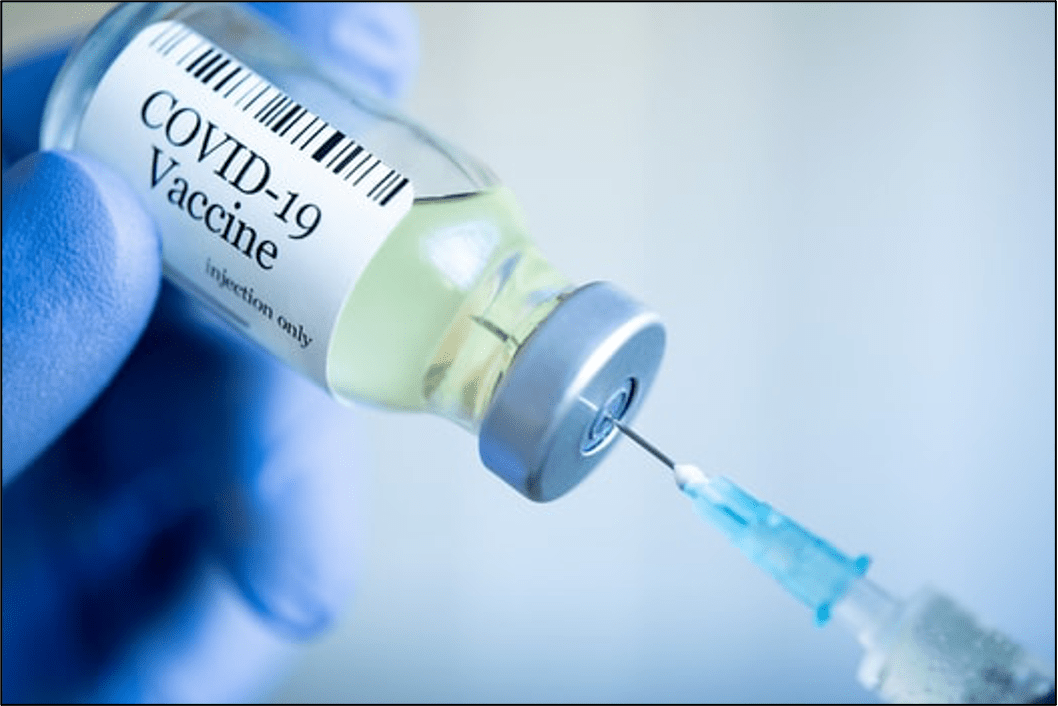 your loved ones from getting COVID-19. Safe and effective COVID-19 vaccines are now being administered statewide to those 12 years and older, and the DMRC encourages you to get vaccinated, especially if you or someone in your household has diabetes.
As the Center for Disease Control (CDC) reports, widespread vaccination is a critical step in helping stop the spread of this coronavirus. The CDC, as well as the American Diabetes Association (ADA), also recognizes that those living with diabetes are at a higher risk of experiencing severe symptoms and complications when affected with the virus ("Diabetes and Coronavirus [COVID-19]")."People with diabetes do much worse than people without diabetes in terms of their outcomes with Covid" says Kathleen Dungan, MD. According to Dr. David Bradley, MD, "Data from the U.S. Centers for Disease Control and Prevention demonstrate that greater than three-quarters of those who died from Covid-19 had at least one preexisting condition, with diabetes as an underlying condition for approximately 4 in 10 patients. Among people younger than 65 who died from the infection, about half had diabetes."
It is unclear why diabetes worsens Covid outcomes. Dr. Willa Hsueh suggests it is a multifactorial process. Diabetes and hyperglycemia independently affect COVID severity and mortality. Patients with diabetes are at risk for increased inflammation and oxidative stress, increased activation of the renin-angiotensin-aldosterone (RAAS) system, which modulates blood pressure and regulates vascular, cardiac and kidney function, and, of increasing importance, enhanced clotting (Lim S, Nat Rev Endocrinol, 2021). Inflammation worsens the cytokine storm associated with COVID-19 infection, while viruses can enhance certain proinflammatory cytokines like interferon gamma that activates a variety of immune cells. Angiotensin converting enzyme 2 (ACE2), a component of the RAAS, is a known entry way for the COVID virus. Recently, ACE2 has been identified in insulin-producing cells of the pancreas; it is conjectured that this entry damages islet cells contributing to the profound hyperglycemia seen in patients with diabetes who are infected with COVID. Infection further increases the clotting tendency that damages blood vessels, promotes cardiovascular events, and thromboembolism. Hyperglycemia not only accentuates inflammation and oxidative stress, but also alters immune cell function. Hyperglycemia can enhance replication of COVID-19 in monocytes, suggesting it promotes viral proliferation (Codo, Cell Metab, 2020). Elevated blood glucose or a history of type 1 or type 2 diabetes are independent predictors of morbidity and mortality in patients infected with SARS (Yang, Diab Med, 2006), and poor glycemic control predicts the need for more medication, hospitalizations, and mortality (Zhu, Cell Metab, 2020).
As many now know, COVID-19 can bring upon serious, life-threatening complications that require hospitalized care, but getting vaccinated can help lower the number of COVID-19 patients hospitalized and the overall death rate. In the clinical trials reported, about 10% of volunteers had diabetes and about 10-30% were obese (Polack, NEJM 2020; Baden, NEJM 2021). Although subset analyses are still pending, the efficacy and side effects appeared similar in these groups as in individuals who were normal weight and did not have diabetes.
In agreement with the CDC here are some of the benefits of receiving the vaccine:
It can drastically lower your chances of contracting COVID-19
Getting vaccinated creates an antibody response, so that you are protected without having to experience the illness.
It works to stop the spread
Vaccines work with your immune system so it will be ready to fight the virus if you are exposed.
There's more to do when you're fully vaccinated
You may be able to get back to some of the things you love. In accordance with CDC guidelines, people can now gather indoors without masks with others who are fully vaccinated.
Currently, three vaccines are authorized and recommended by the CDC to prevent COVID-19: Pfizer, recommended for people aged 12 years and older; Moderna, recommended for people aged 18 years and older; and Johnson and Johnson, recommended for people aged 18 years and older ("Different COVID-19 Vaccines").
As of June 20th, 47% of Franklin County have been fully vaccinated and more than 287,788,872 vaccines have been administered ("CDC COVID Data Tracker"). Let's continue to grow that number, because as more people get vaccinated, the closer we are to safely returning to our normal lives. If 70% of the population is vaccinated, we will be close to achieving herd immunity ("Herd Immunity and COVID-19").
If you haven't already, consider scheduling vaccines for those eligible in your household. You can do this by visiting the Ohio Department of Health, Franklin County Public Health, or OSUWMC scheduling pages.
If you're unsure about receiving the COVID-19 vaccine, we encourage you to visit The Ohio State University's COVID-19 Vaccine info-page, which includes information on the vaccine, clinical trials, Frequently Asked Questions, and common side effects.