Greetings from the Director
Springing into Action
As the snow melts and flowers bloom, the Diabetes and Metabolism Research Center has been a flurry of activity and innovation. Amidst the exciting release of three COVID-19 vaccines, produced by Pfizer, Moderna, and Johnson & Johnson, we at the DMRC are optimistic that brighter days are right on the horizon. And those days will certainly be busy, as we will soon be hosting our very first Cardiometabolic Science Boot Camp. This all-day training is tied to a T32 training grant, which was recently awarded to The Ohio State University Wexner Medical Center from the NIH (Drs. Willa Hsueh, Division of Endocrinology, Diabetes, and Medicine, and Sakima Smith, Division of Cardiovascular Medicine, Principal Investigators). It serves as an exciting opportunity for researchers in diabetes and heart disease to collaborate and for our trainees and Fellows to hear from a number of DMRC experts in the field of cardiometabolic science. The day's lectures and discussions are geared toward informing and cultivating our next generation of leaders who will one day be at the forefront of advancements in cardiometabolic science.
Yet, as our boot camp is gearing up for July 9th, 2021, some of our researchers are now finishing up another important project in the field of immunology. Led by myself and Dr. Aimin Xu of the University of Hong Kong, we have helped compose a research series in collaboration with the science journal, Frontiers in Immunology, to provide a focus on adipocytes. These cells were first recognized as key endocrine cells back in the 1990s, however, scientists are continuing to uncover the depth of the adipocyte's impact on obesity. Our research series, featuring 11 articles with authors from around the world, is available online to everyone, and I encourage you to view the story in this newsletter discussing the research series in further detail!
Lastly, in light of the release of a vaccine to help combat the COVID-19 pandemic, I would like to strongly encourage you and your loved ones make plans to get the vaccine, if you have not done so already. The vaccine is the most reliable and effective way to protect yourself against the COVID-19 virus, and as many of you know, those with diabetes are unfortunately far more likely to have more severe outcomes due to the virus than those without diabetes. We are including an article in this edition of our DMRC newsletter with further details on the vaccine, COVID-19 risks, and how to make plans to get vaccinated if you choose to do so.
As life returns to normal, we are pleased to announce that our next DMRC Research Update and Education dinner, Dining for Diabetes, will be held Thursday, October 21, 2021, 6 pm, at the Ohio Union, IN PERSON! More to come in our summer newsletter. Please save the date.
For now, we are springing into action!
Best wishes,
Willa Hsueh, MD
Director, Diabetes and Metabolism Research Center
Division of Endocrinology, Diabetes and Metabolism
---
Featured Story
COVID-19 and Diabetes
Getting vaccinated is the best way to protect yourself and your loved ones from getting COVID-19. Safe and effective COVID-19 vaccines are now being administered statewide to those 12 years and older, and the DMRC encourages you to get vaccinated, especially if you or someone in your household has diabetes.
---
Researcher Spotlight
David Bradley, MD
Dr. David Bradley is an Associate Professor and clinical diabetologist in the Division of Endocrinology, Diabetes & Metabolism, as well as the Division's Director of Continuing Medical Education.
---
Research Updates
Frontiers in Immunology Research Series: The Immunomodulatory Roles of Adipocytes
Obesity is increasing in epidemic proportions worldwide. A low-grade inflammation caused by obesity leads to its many inflammation-associated complications, including insulin resistance and type 2 diabetes, heart failure, cancer, and Alzheimer's disease. This systemic inflammation is due to profound inflammatory changes in the adipose tissue microenvironment, at the heart of which is the adipocyte.
---
DMRC's 1st Cardiometabolic Science Bootcamp
Friday, July 9th marks the date of the Cardiometabolic Science Bootcamp, an all-day introduction to research sponsored by a T32 postdoctoral training grant entitled "Postdoctoral Training in Cardiometabolic Science, Willa Hsueh MD and Sakima Smith MD/PhD co-PIs."
---
From the Clinic
We're Celebrating the 100th Anniversary of Insulin!
2021 marks the 100th anniversary of the discovery of insulin – a significant milestone that has transformed the treatment of diabetes forever and changed the lives of millions.
---
Spring 2021 Endocrine Update
The Division of Endocrinology, Diabetes & Metabolism holds an educational conference, the Endocrine Update, annually. This event serves as an opportunity for both internal and external medical professionals to hear presentations covering a wide range of endocrine topics, including diabetes, pituitary and adrenal, bariatric, thyroid, and bone health.
However, as the date for 2021's Endocrine Update approached, the Division realized they were going to have to do something a little differently in light of the ongoing pandemic. And so, May 8, 2021 marked the first ever virtual Endocrine Update, an all-day webinar in which participants were able to log-on from anywhere in the country to listen to live presentations given by faculty in the College of Medicine, while also sending in live Q&A topics to be addressed by each speaker. Attendees also had the opportunity to join several breakout sessions hosted by various pharmaceutical companies, giving listeners the chance to learn about the latest news on not only the research and clinical sides, but the pharmaceutical side as well.
With this successful event behind us, we are now looking forward to the possibility of an in-person Endocrine Update conference in 2022, while also considering the exciting possibilities a virtual conference can also provide. Thank you to all of our presenters from this year's Endocrine Update, and our attendees for engaging in this new format and making the event so successful!

---
Current Event
FDA Panel Votes In Favor of Teplizumab for Delaying Type 1 Diabetes
The FDA's Endocrinologic and Metabolic Drugs Advisory Committee voted 10-7 in favor of recommending approval of the monoclonal antibody teplizumab (Provention Bio) for the delay of type 1 diabetes in high-risk children and adults.
The recommendation was based on the data from a phase 2 randomized, placebo-controlled TN-10 trial, and if approved, teplizumab, which interferes with T-cell mediated autoimmune destruction of pancreatic beta cells, would be the first disease-modifying therapy for delaying the progression of type 1 diabetes. Based on study data, use of the antibody could prevent type 1 diabetes in certain individuals for up to 2 years. As it now stands, use of this treatment method would be limited to individuals who have two or more type 1 diabetes-associated autoantibodies and subclinical dysglycemia.
The challenging decision left some members conflicted as they weighed the benefits and risks. The primary concern was the major gaps in the study's data. While the study's results clearly displayed efficacy of the treatment, there were concerns that the sample size was too small. In the end, nearly all committee members advised the FDA to conduct at least one additional long- term efficacy and safety trial to close gaps in the reviewed data, as well as an additional controlled trial in order to replicate the study's findings.
To learn more about this treatment and how the decision was made visit Medscape.
---
Healthy Cooking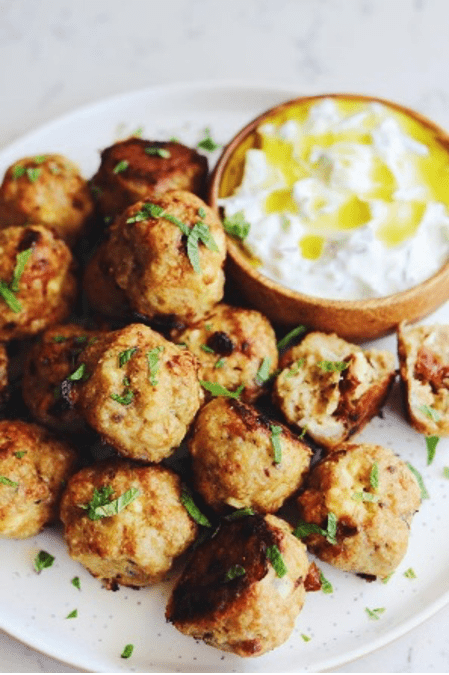 New recipes for healthier meals—in under 20 minutes!
Join us live every month on the 2nd and 4th Tuesday at noon when Chef Katie McCurdy, BHS from the James Mobile Education Kitchen and Diabetes Care and Education Specialist Jenny C. Shrodes, RD, LD, CDCES bring you flavorful
Diabetes Friendly Recipes, offer tips and tricks, and answer your questions about cooking with diabetes, all in under 20 minutes.
Low calorie, diabetes-friendly recipes, from our kitchen to yours:
Check out this basic vinaigrette recipe to add some extra flavor to a fresh salad this spring!
Spice up spaghetti night with these chicken Mediterranean meatballs, which are high in protein and flavor, but low in fat.

---
Announcements
SAVE THE DATE! - The "Dining for Diabetes"—Diabetes Education and Research Update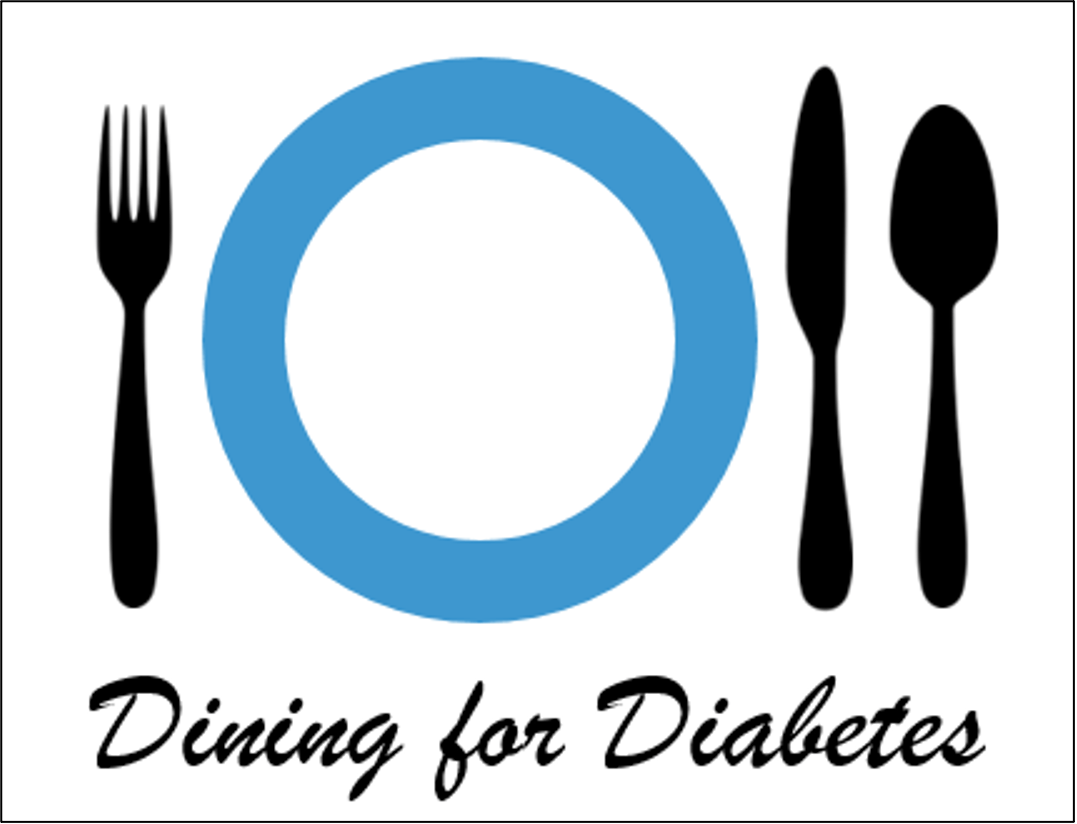 The "Dining for Diabetes" Education and Research Update will be taking place on October 21, 2021 from 6-9pm in the Ohio Union on The Ohio State University's main campus.
The Diabetes Education and Research Update is a dinner program focused on highlights from the past year of innovative research and what's in store for the future at the Diabetes and Metabolism Research Center (DMRC). The evening will be emceed by Angela An of WBNS-10TV, and include a keynote presentation, fabulous food, special guests, and a silent auction.
This event will also offer details on what Ohio State is doing in the fight against diabetes and obesity, both of which are epidemics in the central Ohio Community.
If you have questions about the Dining for Diabetes event, contact Patrice Ivery at Patrice.Ivery@osumc.edu.
Stayed tuned for more information on how to register!

---