David Bradley, MD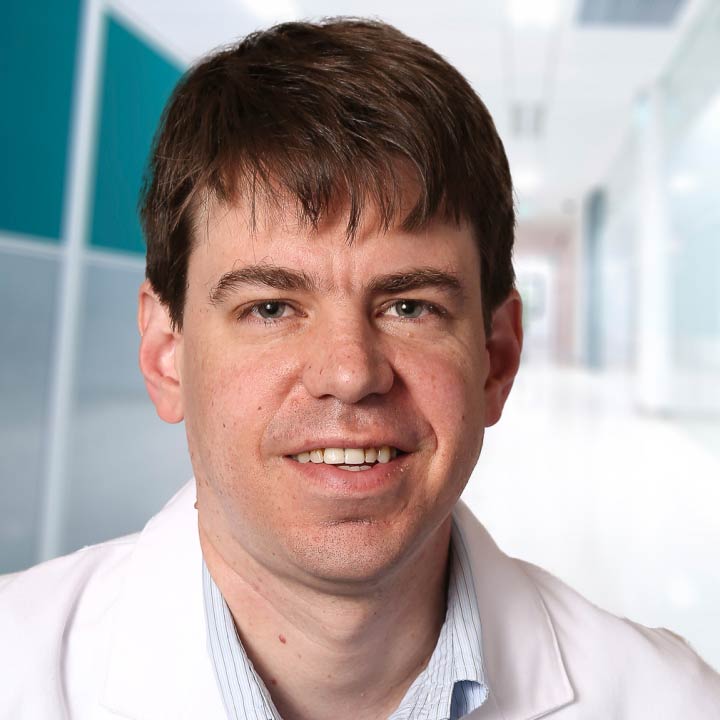 Dr. David Bradley is an Associate Professor and clinical diabetologist in the Division of Endocrinology, Diabetes & Metabolism, as well as the Division's Director of Continuing Medical Education. He is also a member of the Diabetes and Metabolism Research Center (DMRC), and he is currently the Primary Investigator or Co-Investigator on 23 ongoing research studies (a combination of clinical and translational science) and has 4 ongoing Phase II or III Clinical Trials as Primary Investigator of investigational medications, including three trials for non-alcoholic steatohepatitis/cirrhosis, the number one cause of liver transplantation in the United States (US). His background contains extensive training in multiple disciplines, including metabolism and nutrition. He completed fellowship programs with specialized training in Endocrinology, Diabetes and Metabolism, Geriatric Medicine, and Nutritional Sciences, and previously served as the supervising physician for the Weight Management Program at Washington University before coming to Ohio State in 2013.
Dr. Bradley's research focuses on the complex mechanisms responsible for the metabolic changes associated with obesity, such as type 2 diabetes, cardiovascular disease, and non-alcoholic liver disease. His research utilizes stable isotope tracers and detailed tissue analyses to evaluate cellular and whole-body substrate metabolism in humans. He is particularly interested in developing a more complete understanding of the contribution of adipose tissue inflammation to these disorders and the mechanisms behind improvements in glucose homeostasis after significant weight loss and weight gain. Alongside the Director of the DMRC, Dr. Willa Hsueh, Dr. Bradley has forged a relationship with the bariatric and general surgery teams and with immunologists to develop a premier adipocyte biology program at Ohio State. They have created a pipeline to obtain and harvest valuable tissue followed by a consistent, precise methodology to process the tissue for extensive adipocyte and immune cell analyses, particularly T cells and their impact on cardiometabolic disease. Dr. Bradley has led the clinical aspects of this program for the past 8 years, directing all aspects of clinical research: managing the recruitment of coordinators, coordinating efforts with the Clinical Research Center and nutritional management, and directing collection and management of human subject data and its analyses.
Currently, Dr. Bradley's projects extend his focus in the areas of obesity and metabolism. Understanding the pathophysiologic mechanisms behind obesity and its associated comorbidities (Type 2 diabetes, the metabolic syndrome, fatty liver disease/steatohepatitis, Alzheimer's disease, etc.) are integral to his work as both a researcher and a clinician. As part of NIH-funded national consortiums, he is actively trying to understand the causes and physiologic underpinnings behind diabetes related to acute and chronic pancreatitis and pancreatic cancer. Given his focus on adipose tissue immunology, he and colleagues are studying the impact of certain immune cells, most notably anti-inflammatory regulatory T cells, on the etiology and progression of cardiometabolic disease. In addition, through numerous clinical trials, he is testing the utility of various treatments for diabetes and obesity to help improve clinical care for these devastating medical conditions.
In addition to research, clinical care is highly important to Dr. Bradley, who continues to value the relationships he has made with patients, focused on the care of Type 2 Diabetes and obesity. Improving their health care is a major passion for him as this epidemic already occurs in roughly 30% of individuals and will continue to rise in the United States over the coming decades. Thus, in addition to his efforts in the outpatient clinics and inpatient ward services, he has served as a board member of the American Diabetes Association (ADA) mid-Ohio branch and has given numerous talks to educate the community and surrounding health systems about diabetes and obesity, with the aim of improving the health of our local/regional population. He has consistently been ranked in the top 10% nationally for patient satisfaction and has received yearly Certificates of Excellence for Outstanding Achievement in Patient Service in 2014 through 2020.
Dr. Bradley has continually published manuscripts that add to the diabetes field, many in high-impact journals including the Journal of Clinical Investigation, Diabetes Care, Diabetes, Gastroenterology, and JCEM, among others. Of these, several involve clinical trials that explore the metabolic changes and complications that occur as a result of obesity and diabetes, conducting hyperinsulinemic-euglycemic clamps with glucose tracer infusion to measure insulin resistance, mixed meal tolerance, and oral glucose tolerance tests to determine pancreatic beta-cell function, and bedside adipose tissue and skeletal muscle biopsies. His current or previous funding as primary investigator has included a KL2 award (focused on the effects of aging on bariatric surgery outcomes) and grants from the ADA, the American Society of Metabolic and Bariatric Surgery (ASMBS), and the NIH to study the impact of acute and chronic pancreatitis on diabetes pathophysiology. He has had the opportunity to present his research at various national and international forums, including the ADA Scientific Sessions, The Obesity Society/ASMBS Obesity Week, and The Endocrine Society National Sessions.