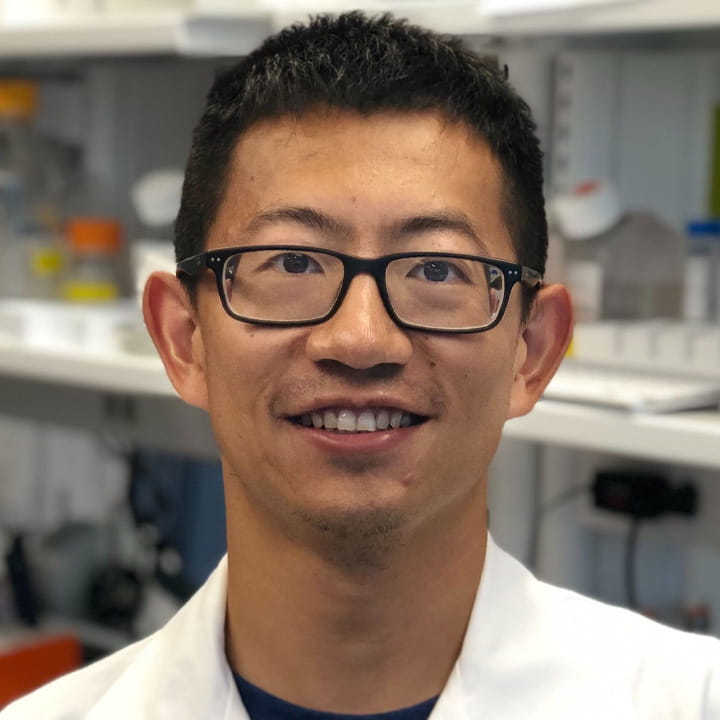 The Department of Neuroscience welcomed new Assistant Professor, Dr. Bin Gu to faculty at the beginning of February 2021.
Dr. Gu's indoctrination into neurologic disorders began in the laboratory of Dr. James McNamara at Duke University, where he studied the mechanism of epileptogenesis and discovered a preventive treatment for temporal lobe epilepsy. During his PhD training, he helped to lay the groundwork for understanding how activation of neurotrophic receptor tyrosine kinase, TrkB, promotes development of epilepsy and anxiety (Neuron 2013) and identified a therapeutic peptide (Neuron 2015). He then joined Dr. Ben Philpot's laboratory at UNC, Chapel Hill. Since then, he worked to understand how loss of Ube3a contributes to seizure in Angelman syndrome (Neuron 2016 and JCI 2019a) and evaluated the effects of cannabidiol on seizure, behavior deficits and EEG abnormality in Angelman syndrome model mice (JCI 2019b). He was also leading a project utilizing a novel genetic reference population of Collaborative Cross mice to explore the pathophysiological and genetic mechanisms of complex seizure outcomes including seizure susceptibility and sudden unexpected death in epilepsy (SUDEP) (Epilepsia 2020).
As he begins to transition to an independent research career in the Department of Neuroscience at OSU, His research goals are to better understand the genetic, molecular and cellular mechanism of epilepsy and develop effective interventions.
Welcome, Dr. Gu!