Application Process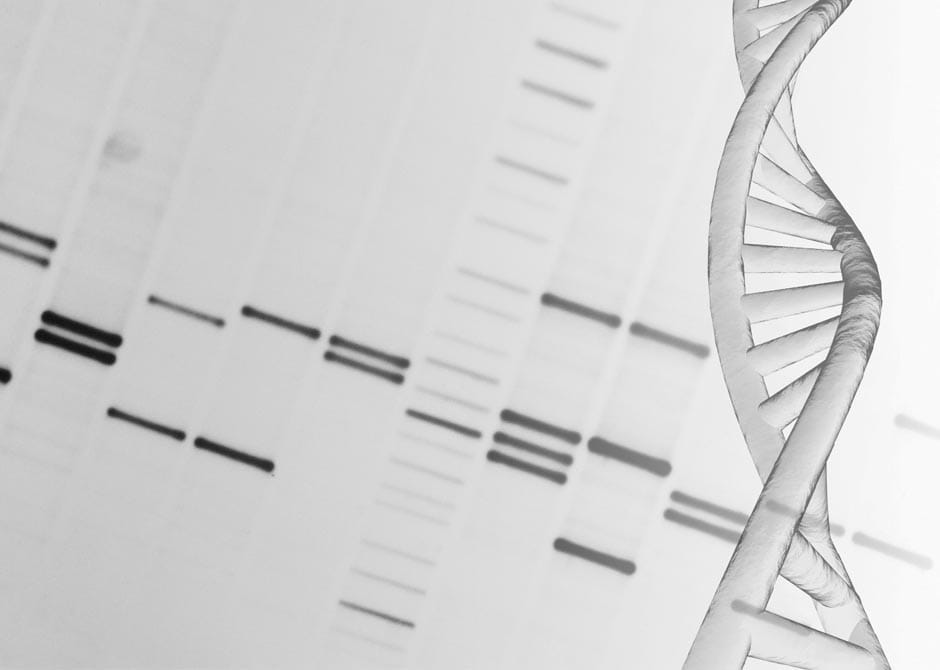 Admission to The Ohio State University
Genetic Counseling Graduate Program
involves two major components: submission of the application and completion of an in-person interview. Interviews take place during the months of January – April.
The Ohio State University Genetic Counseling Graduate Program is participating in the Genetic Counseling Admissions Match through National Matching Services (NMS) beginning with admissions for Fall 2018. The GC Admissions Match has been established to enhance the process of placing applicants into positions in masters-level genetic counseling programs that are accredited by the Accreditation Council for Genetic Counseling (ACGC). The Match uses a process that takes into account both applicants' and programs' preferences. All applicants must first register for the Match with NMS before applying to participating genetic counseling graduate programs. At the conclusion of all program interviews, both applicants and programs will submit ranked lists of preferred placements to NMS according to deadlines posted on the NMS website. The binding results of the Match will be released to both applicants and programs simultaneously in late April.
Please visit the
NMS website
to register for the match, review detailed information about the matching process, and to view a demonstration of how the matching algorithm works.
Requirements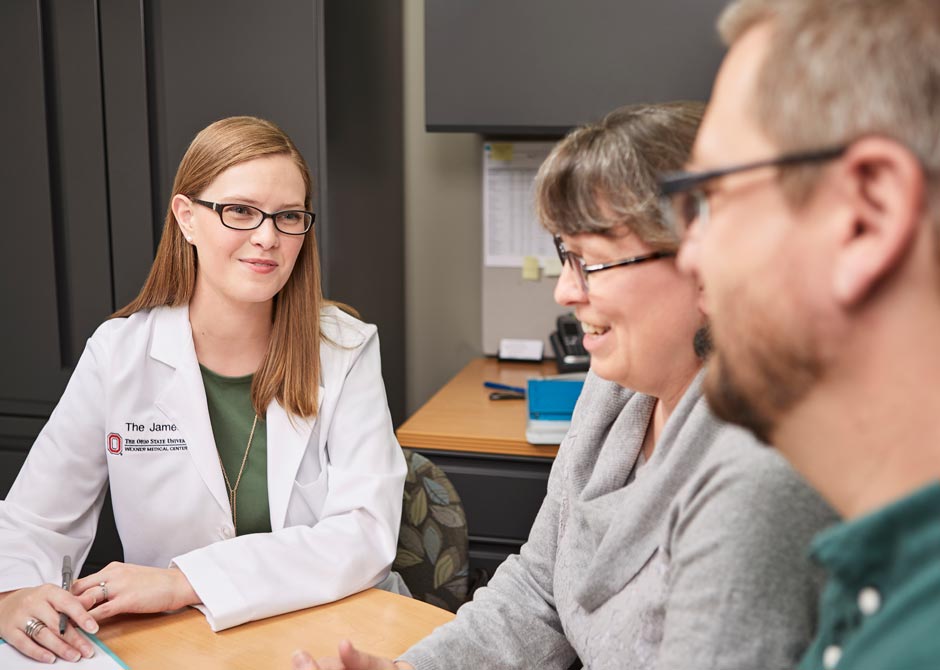 In accordance with ACGC, the OSU-GCGP adheres to the admission requirements as defined by The Ohio State University. According to the Graduate School, applicants are required to have a four-year baccalaureate or higher degree from an accredited college or university and must submit a formal application to the Graduate School, including official copies of all transcripts, three letters of recommendation, a personal statement of career goals and motivations for graduate work, and an application fee.
The OSU-GCGP program also requires the following:
Bachelor's degree (or higher) in the majors of biology, chemistry, organic chemistry, biochemistry, genetics, any of the biological sciences or related areas or a combination of majors. Psychology and other majors will be considered provided they have completed all other requirements
Pre-requisites coursework:

One semester each of genetics, statistics, psychology, and biochemistry
AP credit from high school courses does not count toward this requirement

Shadowing or meeting with a genetic counselor (if feasible, exposure in a clinical setting is highly recommended)
Counseling experience (e.g. paid or volunteer work on a crisis hot-line, or pregnancy/reproductive counseling service)
Registration with the NMS
GRE scores are no longer required as part of the OSU Genetic Counseling Graduate Program's admissions process.
International students: All international applicants must also provide a 550 on the written TOEFL, 79 Internet Based TOEFL, 7 on the International English Language Testing System (IELTS) exam, or 82 on the MELAB.
Apply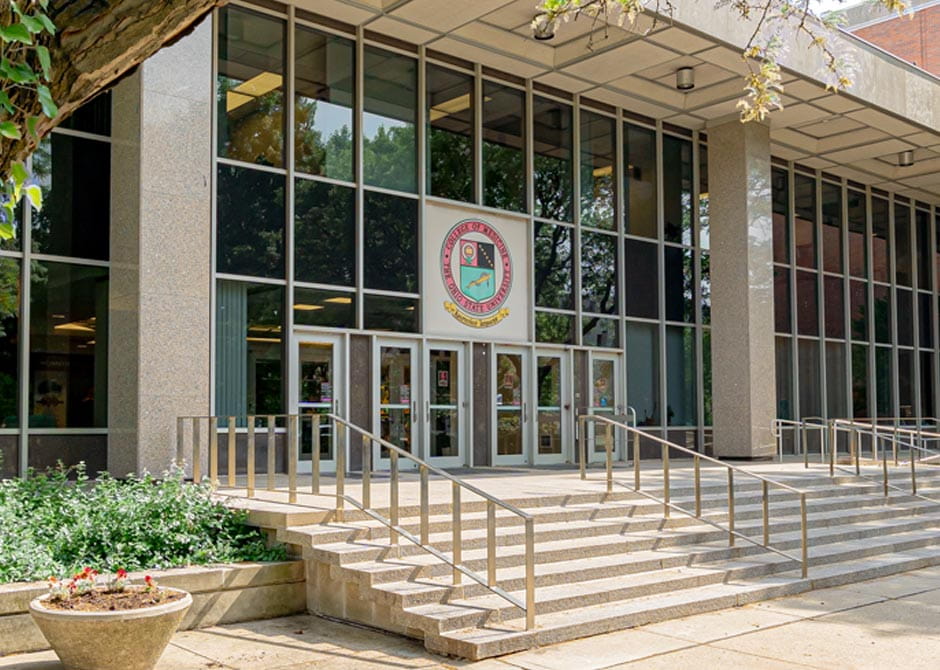 All applications are available online. Applicants are required to formally re-apply in future years if denied admission.
All application materials, including Letters of Recommendation, must be received by the posted deadlines. We encourage you to submit your portion of the application early to give recommenders time to submit their letters.
Deadlines
Fellowship application: December 1
General application: December 31
Note that the application system will be down for maintenance on December 7, 2019.
For more information regarding fellowships, please refer to the Graduate School.
Interview applicant selection begins in January, with interview dates occurring mid-January through early April. Questions regarding submission of transcripts should be directed to the Graduate and Professional Admissions Office at gpadmissions@osu.edu or 614-292-9444.
Tuition and Reimbursement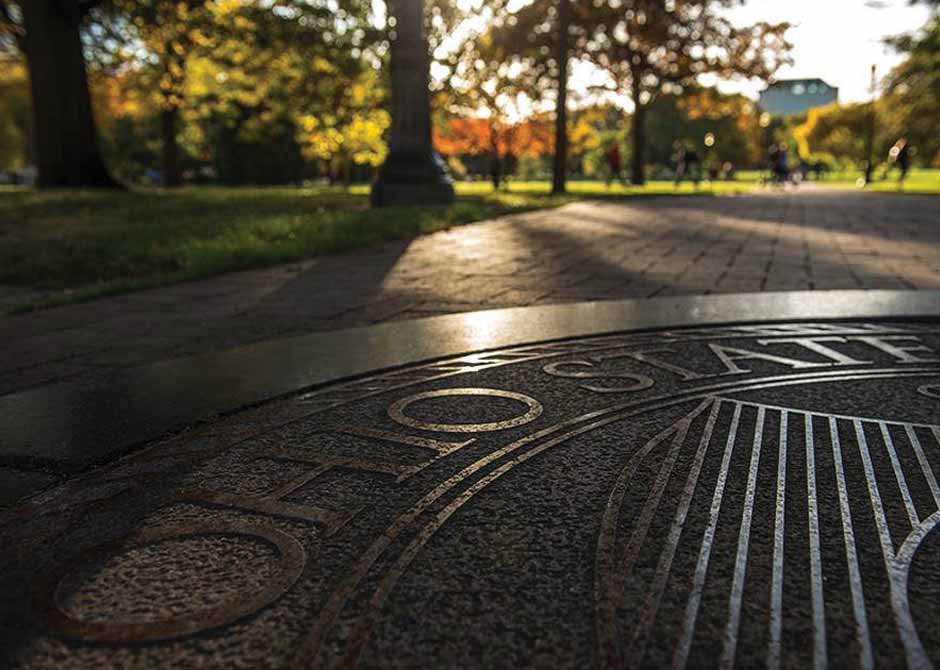 At Ohio State, approximately 55 percent of graduate students are supported by graduate associateships or fellowships from the Graduate School or local graduate program. Still other graduate students are funded through research grants or external funding sources. Most of these students are doctoral students. For more information about these opportunities visit the Financing a Graduate Degree page from the Ohio State Graduate School.
Graduate students can be supported through fellowships, personal finances, employer programs and loans. In the Division of Human Genetics, there are some paid employee positions with division faculty for which students are eligible to apply.
Interested applicants can use the Graduate and Professional Cost of Attendance section of Student Financial Aid as a resource for researching cost of living in Columbus. Tuition information for the Master of Genetic Counseling program can be found on the University Registrar's Student Tuition and Fees Tables*.
To navigate to the most up-to-date tuition and fees table, use the above link for University Registrar and click on "All Other Continuing Students." The Master in Genetic Counseling table can be linked to from there.