Dear College of Medicine Faculty,

I am honored to serve as the current Director of Women in Medicine and Science (WIMS), for a 3-year term that began in January 2022. WIMS has a strong legacy of supporting gender equity in the college, and I am excited to continue to grow and strengthen this important group on campus as we work to re-gain lost equity due to the COVID-19 pandemic, and strive to support faculty success and satisfaction through evidence-based policies, programming and initiatives. WIMS is dedicated to our mission to "promote equity and advancement for faculty in the College of Medicine at The Ohio State University by cultivating awareness, advocating for change and empowering women faculty to achieve personal and professional fulfillment," which we execute in partnership with both internal and external groups who share our goals.

Please visit our new WIMS website to learn more about our group, or visit the WIMS Membership page to join us as a member under our new open membership model. If WIMS can answer any questions or be of service, please let us know at wims@osumc.edu.

I am pleased to serve in this new capacity alongside our leader Vice Dean for Faculty Affairs Dr. Tatiana (Tania) Oberyszyn, Director of Faculty Affairs Operations Kathleen Tober in COM, as well as our new WIMS Associate Director Dr. Maya Iyer, a pediatric ER physician at Nationwide Children's Hospital. WIMS has been so successful as an organization due to the dedication of our subcommittee co-chairs and subcommittee members, all of whom dedicate time and expertise to supporting the WIMS mission. Learn more, or volunteer to join a subcommittee, by visiting our "about" page.

I've included a brief biography about myself and my prior work in supporting women STEMM faculty below, and I am excited to meet you and work with you over the next few years.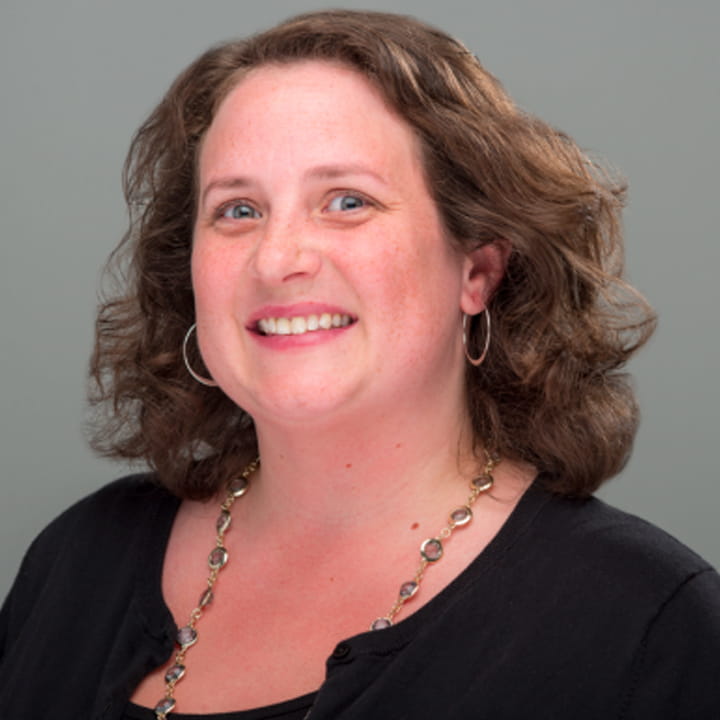 Kristy Townsend (she/her) holds a PhD in Neuroscience and is currently Associate Professor in the Department of Neurological Surgery and PI of the Neurobiology & Energy Balance laboratory at The Ohio State University (Ohio State)'s College of Medicine (COM). Her lab investigates neural plasticity in the brain and peripheral nerves as it relates to metabolic health and disease, and involves trainees at the undergraduate through postdoctoral and early career levels. Townsend was recruited to the COM in 2020 from the University of Maine, where she held a Rising Tide Professorship that led to her founding the group "Women in Science, Technology, Engineering, Mathematics and Medicine" (WiSTEMM). WiSTEMM is a campus-wide faculty advocacy group at UMaine that is financially supported by the Provost's office and three colleges with STEMM faculty, and is focused on the recruitment, career success, promotion, job satisfaction, and retention of faculty identifying as women (including non-binary, gender fluid, or trans) and other under-represented or potentially marginalized groups in STEMM disciplines on campus. Under Townsend's leadership, WiSTEMM worked closely with the NSF-ADVANCE-funded Rising Tide Center and the Women's, Gender and Sexuality academic program, and functioned under the guidance of a multi-disciplinary oversight committee comprised of diverse faculty at all ranks, in order to offer: programming, networking opportunities, professional development activities, co-training with the campus Advocates and Allies group, and evidence-driven advocacy for policy changes to increase equity and inclusion. WiSTEMM was an affiliate of the national Association for Women in Science (AWIS), and Townsend represented WiSTEMM on the UMaine Provost's Council for Advancing Women Faculty. Townsend benefitted from numerous DEI trainings and professional development opportunities while leading WiSTEMM, and is excited to bring her prior experience and energy to serve as the next director of WIMS, in collaboration with college faculty, administrative leaders in the college, and campus groups with similar missions. Townsend aims to ensure that WIMS continues to help implement innovative programming, policies and initiatives that make Ohio State a leading example nationally for how to support women faculty in academic medicine and science, especially in the current climate of pandemic-related challenges.

In solidarity,
Kristy Townsend (she/her)