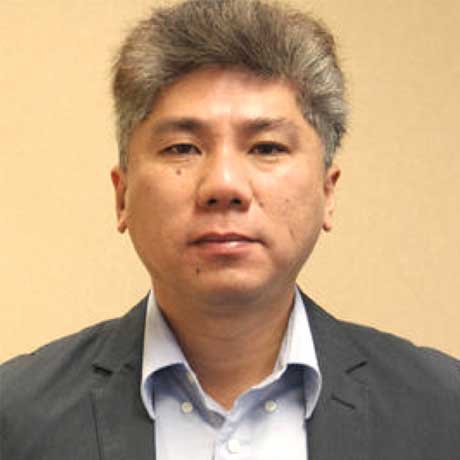 Associate Professor, Department of Otolaryngology - Head and Neck Surgery

Department of Otolaryngology
915 Olentangy River Road
Columbus, OH 43212

Office: 614-293-3857
Lab: 614-366-1794
Fax: 614-293-7292
Kai.Zhao@osumc.edu
Research Interests
Kai Zhao, PhD, Associate Professor, joined the Department of Otolaryngology - Head and Neck Surgery at The Ohio State University College of Medicine in August 2015.

Dr. Zhao received his PhD in Bioengineering from the University of Pennsylvania, where he was trained in respiratory biofluid mechanics. During his subsequent postdoctoral and independent research at Monell Chemical Senses Center in Philadelphia, he focused on theoretical and experimental approaches to understand the physiological fluid and transport problems in the nasal airway, and its implications in nasal functions, especially in olfaction. He also has held an adjunct faculty position in otolaryngology at Thomas Jefferson University, where he engaged in active clinical collaborations on investigating obstructive nasal sinus symptoms and treatment planning, including nasal obstruction, conductive olfactory losses, sinus surgery simulation and optimization.

His research has been supported in the past by the U.S. Air Force, NIH and private foundations. More recently, Dr. Zhao and a team of multidisciplinary researchers have been awarded an R01 grant by the National Institute of Health to further develop methodology to objectively evaluate conductive nasal symptoms and to assist clinicians in planning for more effective treatment.
Education
PhD: Bioengineering, University of Pennsylvania, 2004
MSE: Bioengineering, University of Pennsylvania, 1999
BS: Biomedical engineering, Zhejiang University, Hangzhou, China, 1996

View CV Nasal Physiology and Therapeutic Center
Current Research Support

Completed Research Support

Presentations and Conferences

Professional Experiences and Organizations

Publications