Understanding the causes of nasal obstruction
Understanding the causes of nasal obstruction
The mission of the Nasal Physiology and Therapeutic Center is to study the interplay between nasal airflow, nasal obstruction, loss of smell and nasal sinus disease. Since the main physiological function of the nose is the passage of airflow, conditioning that airflow and sensing the odor within the flow (smell), it is important to understand one major question – how does the nose recognize and meet these functions? By exploring the answer to this question, our aim is to better understand what causes nasal obstruction, leading to a better understanding of the nature of nasal sinus disease and ultimately optimizing treatments or surgical options for nasal sinus disease.
Current Research Projects
We are recruiting participants for our current research project. To participate, you must be between ages 18 and 40.
Are you interested in a research study about nasal congestion and smell loss?
Noninvasive research study evaluating complaints of chronic nasal obstruction and the complaints of smell loss
If you are interested in participating in the study, but do not live in the Columbus, Ohio area, please call 614-366-1794 or email: Bhakthi.Deshpande@osumc.edu or Kai.Zhao@osumc.edu for additional study opportunity
Can you ever get your sense of smell back?

We are currently enrolling for a noninvasive research study to evaluate the efficacy of olfactory training
Grants and Funding

Publications
Our Nasal Physiology and Therapeutic Research Team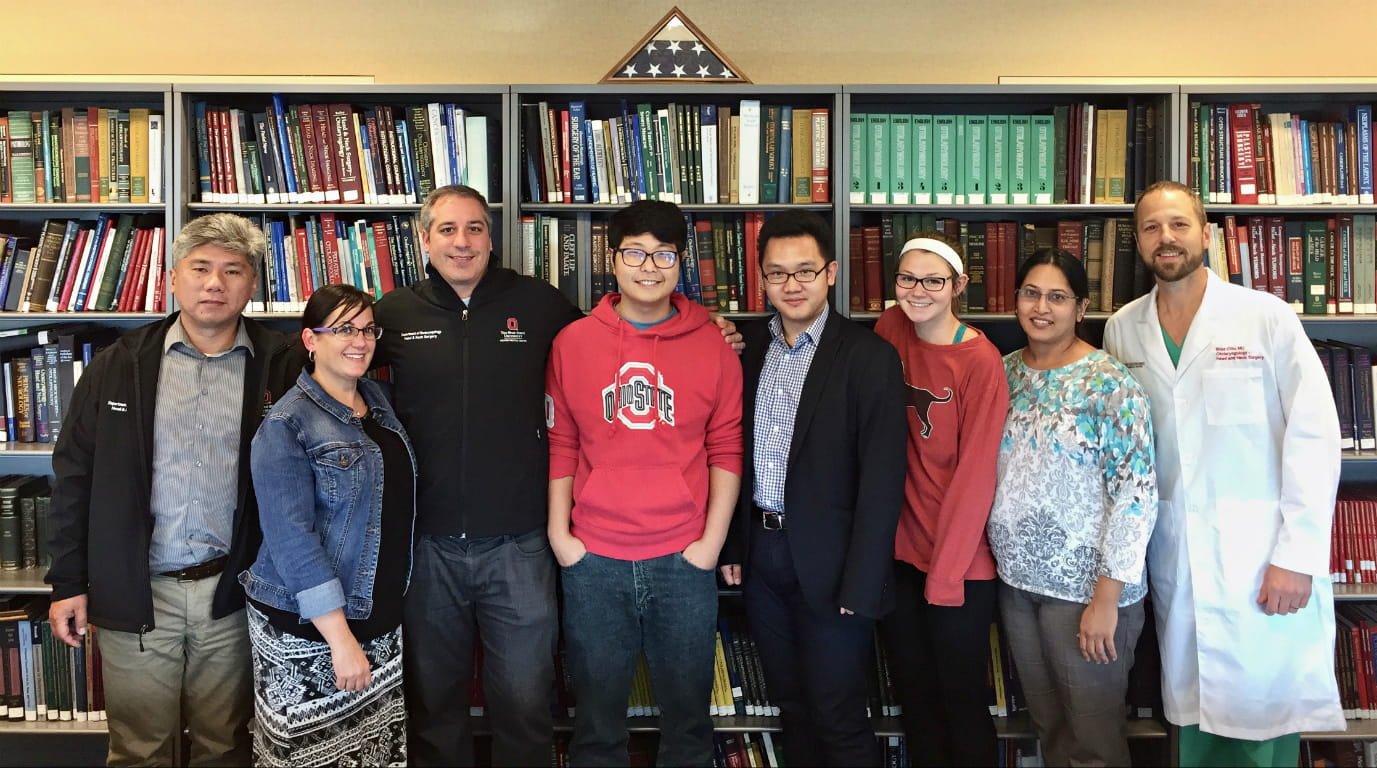 Bhakthi Deshpande, MA, clinical research coordinator
Chengyu Li, PhD, post-doctoral researcher
Kanghyan Kim, BS