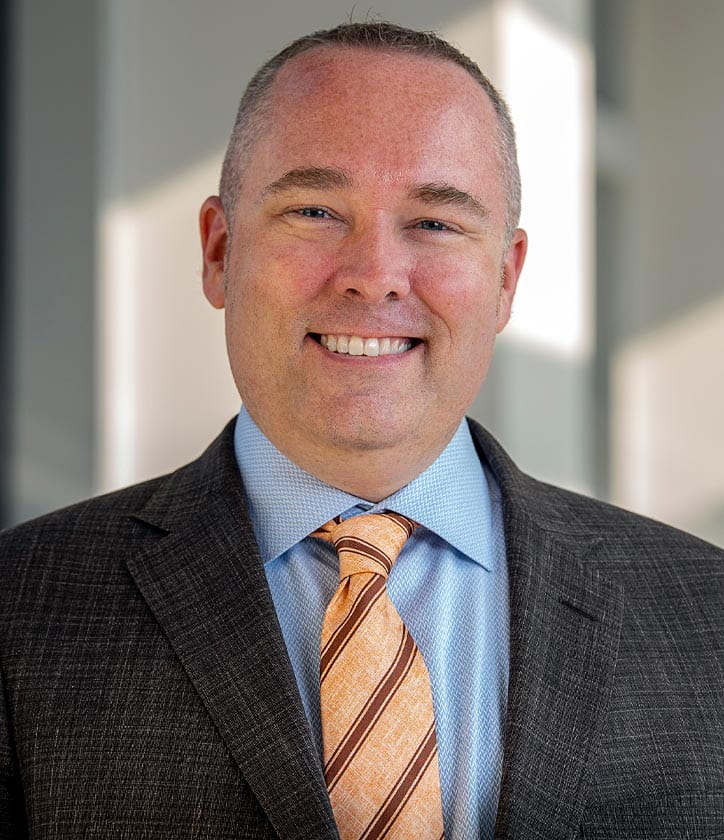 Director, Division of Recovery and Resilience
Stress, Trauma And Resilience (STAR) Professor of Psychiatry and Behavioral Health
Director, Trauma Program
Director, Suicide Prevention Program
Craig Bryan is a board-certified clinical psychologist with expertise in cognitive-behavioral treatments for individuals experiencing suicidal thoughts and post-traumatic stress disorder (PTSD). As a military veteran (he deployed to Iraq in 2009), he has expertise working with military personnel, veterans and first responders. His military service has had a significant impact on his clinical work and research focus, shaping the questions he asks as a scientist and his understanding of the stresses and problems that his patients experience. Working in mental health has allowed him to help people find and create meaning and purpose in their lives.
Dr. Bryan conducts research to help military veterans, first responders and other adults who are dealing with mental health issues. In collaboration with his colleagues, he has developed and demonstrated the effectiveness of brief cognitive behavioral therapy (BCBT) for suicidal military personnel. Results of their randomized clinical trial indicated the treatment reduced suicide attempts by 60% as compared to traditional treatment. More recently, they completed a second randomized clinical trial showing that crisis response planning, a key component of BCBT, significantly reduced suicide attempts by 76% among military personnel as a stand-alone emergency intervention.
Dr. Bryan earned both a Master of Science degree in clinical psychology and a Doctor of Psychology in clinical psychology from Baylor University, and completed a clinical psychology residency at the Wilford Hall Medical Center, Lackland Air Force Base, Texas. He received a Graduate Certificate in Applied Statistics from Penn State.
Academic Positions
Health Sciences Specialist, Center of Excellence for Suicide Prevention, Canandaigua VA Medical Center, 2020-present
WOC (Without Compensation) Appointment, Center of Excellence for Suicide Prevention, Canandaigua VA Medical Center, 2017-2020
Adjunct Associate Professor, Department of Psychiatry, University of Utah Health Sciences Center, 2017-2020
Associate Professor, Department of Psychology, University of Utah, 2016-2020
Adjunct Research Faculty, Department of Psychology, University of Memphis, 2016-2020
Assistant Professor, Department of Psychology, University of Utah, 2012-2016
Interim Clinical Director, STRONG STAR Research Consortium, University of Texas Health Science Center at San Antonio, 2010-2011
Director of Education, STRONG STAR Trauma Fellowship, University of Texas Health Science Center at San Antonio, 2010-2011
Assistant Professor, Department of Psychiatry, University of Texas Health Science Center at San Antonio, 2009-2011
Professional Highlights
Edwin S. Shneidman Award, American Association of Suicidology, 2016
Peter J.N. Linnerooth National Service Award, American Psychological Association, 2013
More than 200 peer-reviewed scientific studies
Professional Memberships
American Association for Suicidology
American Psychological Association
Association for Behavioral and Cognitive Therapies
International Association for Suicide Prevention
Society of Clinical Psychology (APA Division 12)
Society for Military Psychologists (APA Division 19)
Society for a Science of Clinical Psychology
Suicide Interventions Strategic Planning Group
Utah Psychological Association