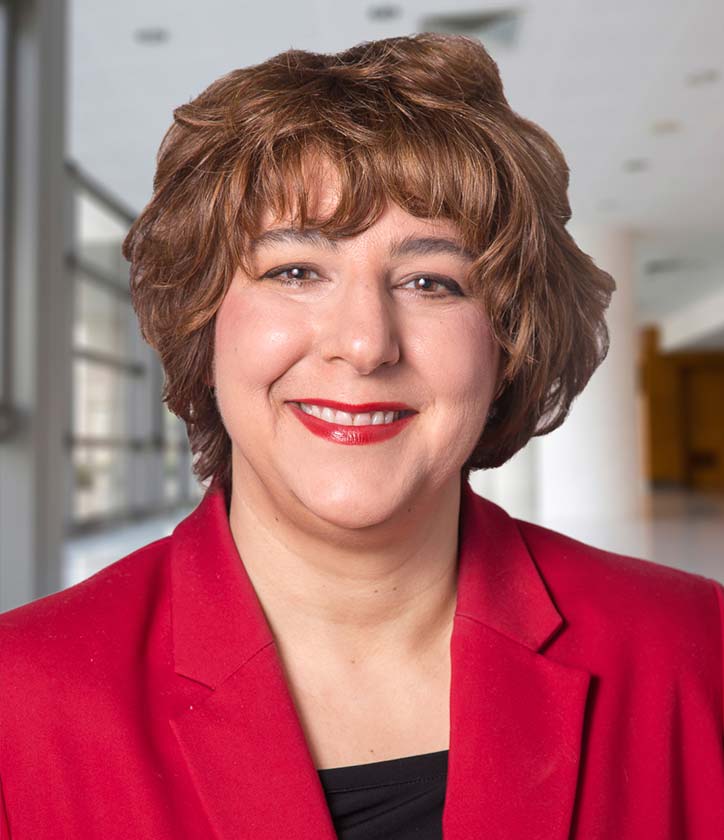 Associate Professor-Clinical of Psychiatry
Wexner Medical Center
1670 Upham Drive
Columbus, OH 43210
614-293-6440
Cynthia.fontanella@osumc.edu
Cynthia Fontanella is an assistant professor in the Department of Psychiatry. Prior to coming to The Ohio State University, she was a National Institute of Mental Health (NIMH) postdoctoral Research Fellow at Rutgers Institute for Health, Health Care Policy and Aging Research. She has published papers in highly regarded journals such as the JAMA Pediatrics, Psychiatric Services, Journal of Clinical Psychiatry, Children and Youth Services Review and Administrative and Policy in Mental Health and Mental Health Services Research. Her work has also been featured in Medscape Psychiatry, Science Daily and OSU Research News.
General Research
Cynthia Fontanella is a mental health services researcher who holds a joint appointment in the Department of Psychiatry and the College of Social Work at Ohio State. Dr. Fontanella conducts research on mental health services for children and adolescents with serious emotional disturbances, especially disadvantaged populations. Her research focuses on two substantive domains that fall within the broad area of mental services research: 1) service systems — understanding how various components of the service system — organization, financing, health policies and resources ― impact delivery of mental health care and outcomes for children and adolescents, and 2) practice research — examining how services are delivered in "real world" clinical settings, the association between processes of care and outcomes, conformance to clinical treatment guidelines, the effects of clinical decision-making on outcomes and barriers and constraints (financial and organizational) that impede decision-making processes.
Past work within the study of service systems include A) studying the impact of healthcare reform initiatives and Medicaid managed care on access to care, service utilization and quality of care with a focus on youths who are high users of mental health care; B) examining the relationship between service system factors (e.g., availability of services and resources, geographical proximity to providers, coordination across child-serving systems) and child and youth outcomes; C) evaluating barriers that affect access to care such as variations in resource availability, geographical location, social/cultural factors and racial/ethnic disparities.
Within the area of practice research, she has conducted numerous studies examining quality of care with a specific focus on content of care within inpatient psychiatric hospitals — aftercare arrangements, medication prescribing patterns, discharge planning ― and their association with readmission. She has also conducted numerous pharmacoepidemiological studies examining patterns of psychotropic medication use in children and adolescents.
Research and Clinical Interests
Mental health services for children and adolescents
Psychopharmacolgy
Quality of mental health care
Suicide prevention
Ongoing Research Funding
American Psychological Association
Ohio Mental Health and Addictions Services
Ohio Department of Medicaid
Annie E. Casey Foundation
Center for Health Care Strategies
Active Funding
National Institutes of Health
Education and Training
MSS: Bryn Mawr College
PhD: University of Maryland
Fellowship: National Institute of Mental Health
Research: Health Care Policy and Aging, Rutgers Institute for Health
Editorial Activities
Ad Hoc Reviewer
2005-Present Journal of Behavioral Health Services Research
2008-Present Journal of Social Psychiatry and Epidemiology
2008-Present American Journal of Orthopsychiatry
2008-Present Psychiatry Research
2009-Present Administration and Policy in Mental Health and Mental Health Services
Research
2011-Present Annals of Pharmacotherapy
2011-Present Health and Social Work
2013-Present Journal of the American Academy of Child and Adolescent Psychiatry
2014-Present Psychiatric Services
2014-Present Journal of Clinical Psychiatry
2014- Present Pediatrics
Consulting Editor
2009-Present Families in Society
Professional Memberships
National Association of Social Workers
Council for Social Work Education
Society for Social Work Research
Academy Health