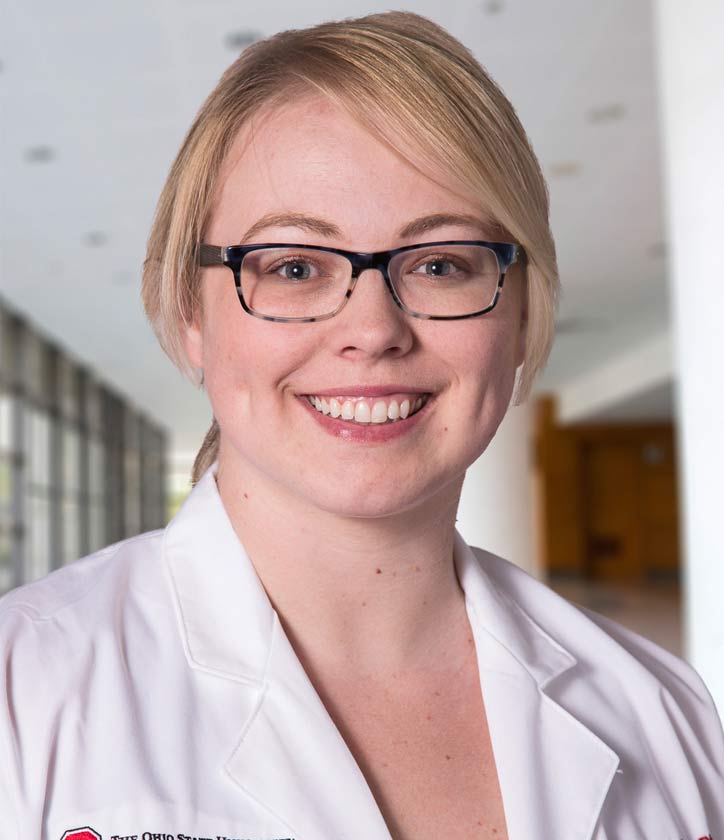 Director of Clinical Neuropsychology Training, Department of Psychiatry and Behavioral Health
Assistant Professor-Clinical, Psychiatry
Assistant Professor-Clinical, Psychology
Jointly Appointed in the Department of Neurology
Jointly Appointed in the Department of Psychology (College of Arts and Sciences)
Faculty Affiliate, Chronic Brain Injury
College of Medicine
Department of Psychiatry and Behavioral Health
Wexner Medical Center
Behavioral Health Olentangy River Road
3650 Olentangy River Road, Suite 310
Columbus, OH 43214
614-293-9600
Laura.Boxley@osumc.edu
Research Interests
Cognitive and psychiatric correlates of medical illness including cancer, traumatic brain injury and neurodegenerative disease.
Research Techniques
Neuropsychological assessment utilizes a combination of paper and pencil tests, computer tests and specialized stimuli to evaluate cognition. These results are interpreted in the context of the patient's medical history and relevant clinical data including neuroimaging and medications.
Current Research Projects
Dr. Boxley is involved in ongoing studies in the departments of Neurology and Neurological Surgery, assessing Alzheimer's, dementia, Lewy Body Dementia and Parkinson's disease.
Selected Publications
Feigon, M. Block, C.K., Guidotti Breting, L., Boxley, L., Dawson, E., & Cobia, D. (2017). Work-life integration in clinical neuropsychology: Critical review and practical recommendations. The Clinical Neuropsychologist, 13, 1-18.

Boxley, L., Flaherty, J. M., Spencer, R. J., Drag, L. L., Pangilinan, P. H., & Bieliauskas, L. A. (2016). Reliability and factor structure of the Hospital Anxiety and Depression Scale among Veterans suspected of traumatic brain injury. Journal of Rehabilitation Research & Development, 53, 873 - 880.
Education and Training
PhD: Clinical Psychology, Loma Linda University
Residency: Clinical Psychology Internship: Veterans Health Administration Ann Arbor
Fellowship: Neuropsychology, University of Michigan/Veterans Health Administration Ann Arbor
Editorial Activities
Ad Hoc Reviewer, Neuropsychology Review
Ad Hoc Reviewer, The Clinical Neuropsychologist
Ad Hoc Reviewer, Journal of the International Neuropsychological Society
Ad Hoc Reviewer, Archives of Clinical Neuropsychology
Ad Hoc Reviewer, Rehabilitation Psychology
Ad Hoc Reviewer, Journal of Rehabilitation Research & Development
Ad Hoc Reviewer, Cognition, Aging, and Neuropsychology
Ad Hoc Reviewer, Journal of Clinical Psychiatry
Professional Memberships
Society for Clinical Neuropsychology (SCN), Division 40 of the American Psychological Association.
International Neuropsychological Society
American Academy of Clinical Neuropsychology
Sports Neuropsychology Society
Academic and Clinical Services
Academic Teaching, Director of Clinical Neuropsychology Training, Department of Psychiatry and Behavioral Health, 2014-Present
Clinical Neuroscience Rotation Faculty, Neuropsychiatry Residency Program, Department of Psychiatry and Behavioral Health, 2014-Present