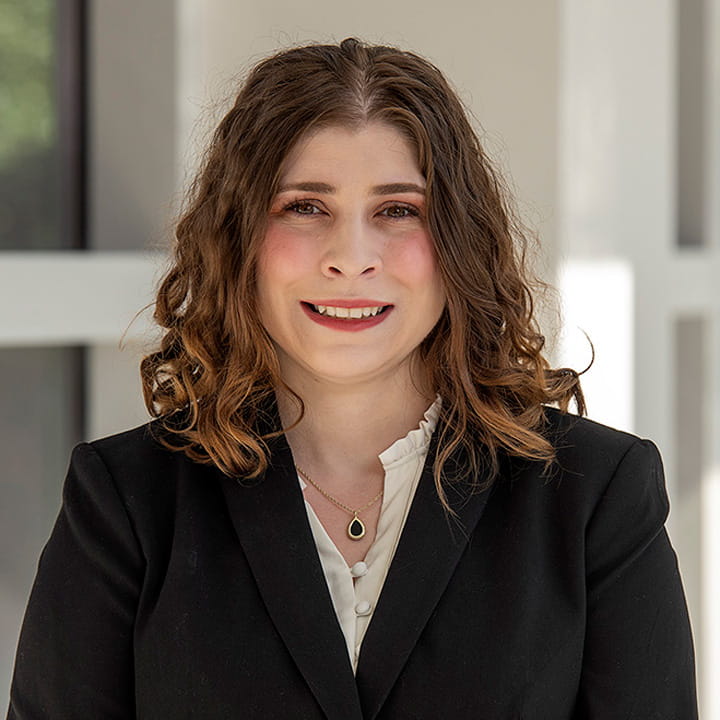 Dr. Khazem is a Research Assistant Professor and clinical psychologist in the Department of Psychiatry and Behavioral Health at The Ohio State University Wexner Medical Center. Dr. Khazem's research is focused on identifying unique drivers of suicide risk in the disability community, Veterans, and military personnel. Dr. Khazem integrates these findings in clinical research with the goal of improving the efficacy, accessibility, and reach of suicide prevention assessments and interventions for these populations.
Dr. Khazem's ongoing projects are focused on:
Adapting cognitive behavioral therapies for suicide prevention for people with disabilities
Identifying underreporting of suicide risk in clinical settings
Testing the efficacy of self-administered suicide-prevention interventions for military Veterans.
Clinical and Research Interests:
Psychotherapeutic interventions for suicide prevention and PTSD
Individual and societal factors impacting the mental health in the disability community
Military psychology
Education
BA:
Texas Tech University
MA:
University of Southern Mississippi
Predoctoral Internship:
Minneapolis VA Health Care System
PhD:
University of Southern Mississippi
Postdoctoral Fellowship:
The Ohio State University Wexner Medical Center
Active Funding
American Foundation for Suicide Prevention
Department of Defense
University of Minnesota Press, Test Division
Professional Memberships
APA Division 22 (Rehabilitation Psychology)
Society for a Science of Clinical Psychology, Diversity Committee Chair