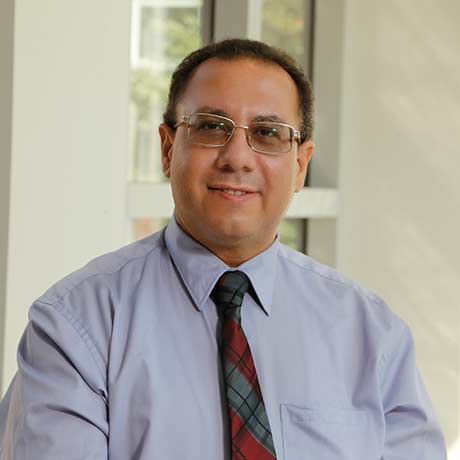 Director of Clinical Research
Professor of Psychiatry
College of Medicine
Department of Psychiatry and Behavioral Health
Harding Hospital
1670 Upham Drive
Columbus, OH 43210
Nagy.Youssef@osumc.edu
Research and Clinical Interests
Professor Youssef is the Director of Clinical Research, a neuroscientist and psychiatrist in the Department of Psychiatry and Behavioral Health at The Ohio State University. He is a leading expert in the areas of neuromodulation and genomics medicine. He utilizes these tools to understand the mechanism or use as therapeutics for treatment-resistant functional brain diseases, but many of his prior studies focused on mood disorders, PTSD and suicide prevention.
Dr. Youssef was the principal investigator on studies on Transcranial Magnetic Stimulation (TMS), Electroconvulsive Therapy (ECT) nationally and internationally. He designed and was the principal investigator on the first proof of concept clinical trial of low amplitude seizure therapy and a pilot randomized clinical trial in humans to reduce or avoid cognitive/memory side effects of ECT, among other ECT studies. He led and consulted on the first comparative effectiveness clinical trial of Magnetic Seizure Therapy (MST). He also did initial studies of DBS parameters and utilization.
He has presented his research findings in writing in over 250 published manuscripts, two edited books (one on Neuromodulation and another on Epigenetics), and in lecturing and as a speaker nationally and internationally in several continents. He has also been frequently invited to present some of his work and ideas to the public in several TV, radio and newspaper interviews.
Other than contributing to science via his studies and writings, he serves on several editorial boards and is a reviewer for several scientific journals and granting institutions in the U.S., Europe and Asia.
Education
MD: Cairo University, Egypt
PhD: Maastricht University, The Netherlands
Postdoctoral training: University of South Alabama, Yale University, Duke University
Publications
Journal Publications:
Books: