COM research among 14 Ohio State proposals selected for funding through Outreach and Engagement grants process
The research proposals of two experts at The Ohio State University College of Medicine were selected for funding through the Outreach and Engagement grants process.
Over $250,000 was funneled to 14 proposals in various disciplines, with Jaryd Hiser, PhD, and Asma Mobin-Uddin, MD, MA, FAAP, chosen for their innovative, critical research.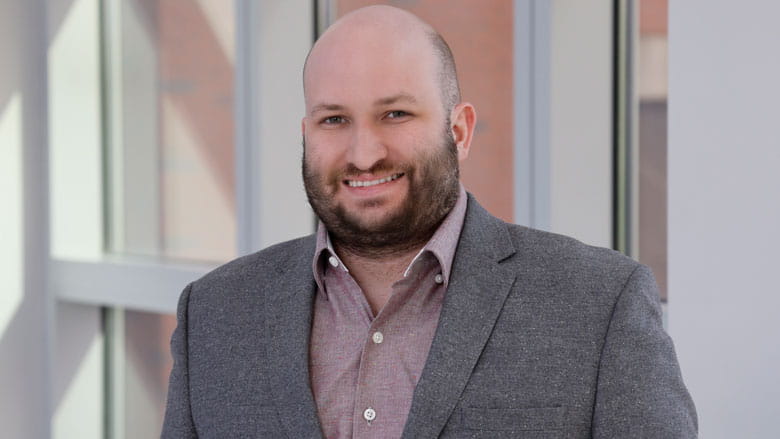 Hiser, a psychologist in the Department of Psychiatry and Behavioral Health at The Ohio State University College of Medicine who specializes in the development and delivery of post-traumatic stress disorder (PTSD) and anxiety clinical interventions, was selected for his proposal on preventing suicide among individuals with PTSD. Hiser's study aims to test the efficacy of enhancing prolonged exposure (PE) therapy with suicide-based procedures and interventions that have proven to reduce suicidal thoughts. His work would utilize ecological momentary assessment (EMA), an increasingly popular method used to track fluctuations in suicide risk and the relationship with pertinent variables, to monitor the usage of the crisis response plan (CRP) throughout and after intervention. In conjunction with PE, the methods aim to effectively treat PTSD and prevent suicide.

"I am deeply passionate about helping people recover from and become more resilient to psychological distress. Our work aims to combine clinical care and clinical research to improve the development, dissemination and delivery of specialized clinical interventions for suicide and PTSD," Dr. Hiser says. "Our lab has created several psychological protocols that condense evidence-based treatments into 10 consecutive days, which can quickly improve the well-being of our participants. It is incredibly rewarding to see our research impact the lives of patients in such a short amount of time."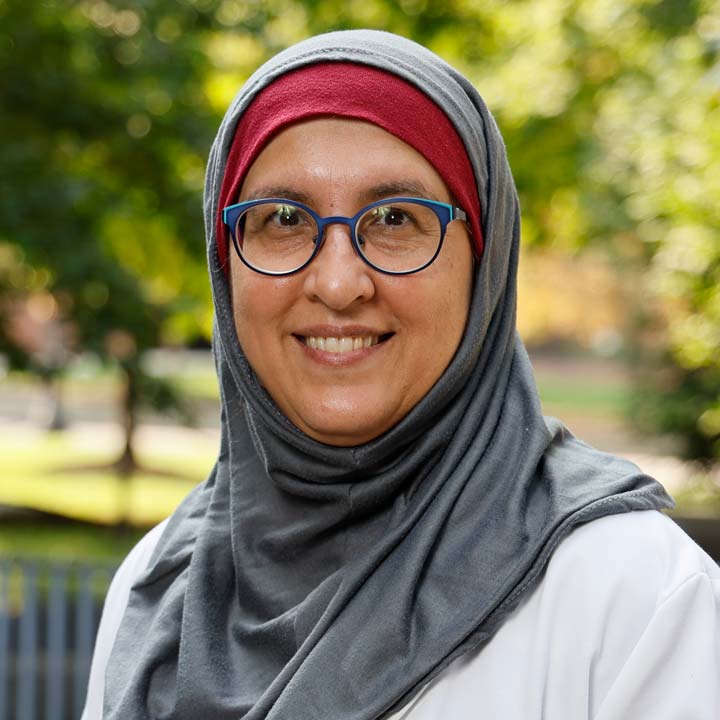 Dr. Mobin-Uddin is an assistant professor in the Division of Bioethics and director of the Clinical Bioethics Consultation Service at The Ohio State University Wexner Medical Center and the Center for Bioethics and Medical Humanities at The Ohio State University College of Medicine. She is also a pediatrician at Nationwide Children's Hospital and an assistant professor of Pediatrics. Her research aims to address racial and ethnic disparities and health equity, focusing on how to encourage advance care planning and engage in a culturally sensitive manner with end-of-life medical decision-making in patients and families. The multiphase project is curated to help support the central Ohio Muslim-American community address end-of-life care planning via the development and dissemination of culturally sensitive educational interventions to both the community and Ohio State medical staff. The grant is intended to help forge trust between both parties while alleviating uncertainty around end-of-life decision making, and Dr. Mobin-Uddin says the ultimate goal is to develop a tool to facilitate such conversations prior to going to the hospital.

"I noticed that there seems to be a lot of challenge often in end-of-life decision making, and this may result from cultural and potentially religious factors that come into play. It's not easy for families to have discussions about end of life," Dr. Mobin-Uddin says. "I'm passionate about this because I think we can really make a difference in people's lives."

The Outreach and Engagement grants will facilitate the research of Drs. Hiser and Mobin-Uddin, providing crucial funds to support the advancement of both.