Grant supports first-of-its-kind study to improve glycemic control in pregnant, high-risk patients enrolled in public health insurance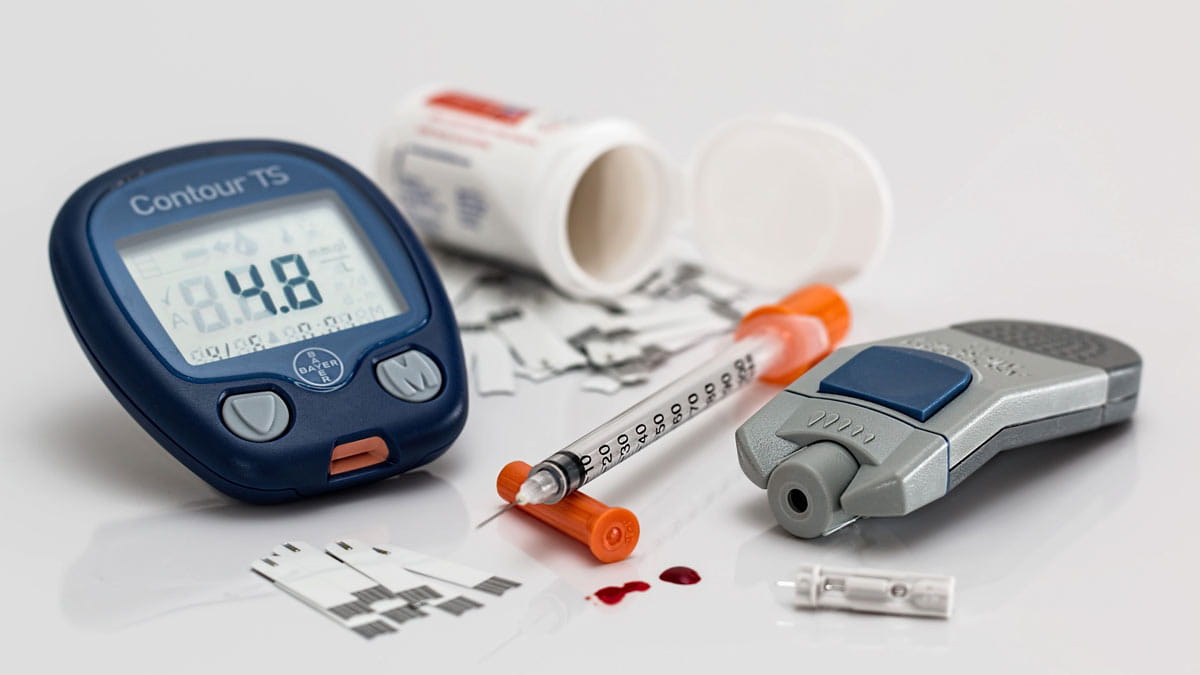 Type 2 diabetes (T2D) has been linked to a wide array of health problems, but uncontrolled blood sugar can pose an especially large danger during pregnancy. According to the Centers for Disease Control and Prevention (CDC), pregnant individuals with unmanaged T2D face an increased risk for high blood pressure, cesarean deliveries, preterm births and even miscarriages. In the womb, fetuses also have a higher risk of developing birth defects.
To combat this issue, researchers at The Ohio State University College of Medicine are creating new initiatives to enhance the management of type 2 diabetes during pregnancy. They recently received a $2 million grant from the Agency for Healthcare Research and Quality to support their new study called "ACHIEVE: Successfully achieving and maintaining euglycemia during pregnancy for type 2 diabetes through technology and coaching."
"The study idea was motivated by research that indicated that the key to controlling glucose levels among high-risk Medicaid enrolled pregnant individuals with type 2 diabetes required a flexible, tailored and comprehensive approach that integrated barriers to social needs with clinical challenges," says Naleef Fareed, PhD, MBA, assistant professor in the Department of Biomedical Informatics at the Ohio State College of Medicine and ACHIEVE co-lead.
"The incidence of diabetes in pregnancy has more than doubled over the past decade, and there is a need for multi-component interventions that holistically address glucose control by addressing social needs as well as improved patient access through innovative mobile health technologies" says Kartik Venkatesh, MD PhD, assistant professor of Obstetrics and Gynecology at the Ohio State College of Medicine and ACHIEVE co-lead.
Dr. Venkatesh is a maternal fetal medicine specialist who leads a perinatal epidemiology program focused on diabetes and health disparities in pregnancy.
ACHIEVE is designed to help Medicaid-enrolled pregnant people with type 2 diabetes maintain normal levels of blood sugar by equipping them with a user-centered patient mHealth app and provider dashboard, continuous glucose monitoring (CGM), and care team coaching, all conducted in partnership with the community-based organization Health Impact Ohio.
The counseling aspect of ACHIEVE, which is supported by Health Impact Ohio and their team, allows Drs. Fareed, Joseph, and Venkatesh to view this problem through a unique lens by investigating how social determinants of health negatively impact pregnant individuals with T2D. This connects with the technology piece of the study, which could illuminate health disparities in diabetes treatment during pregnancy. Utilizing technology is what makes ACHIEVE groundbreaking: it will be the first randomized control trial to test how CGM improves glucose management and pregnancy outcomes for individuals with type 2 diabetes.
"Continuous glucose monitoring is a promising mobile technology that improves glucose control and decreases the risk of adverse pregnancy outcomes, but it remains to be widely tested among the high-risk population of Medicaid-enrolled pregnant individuals with T2D and poor glucose control," says Joshua Joseph, MD, MPH, assistant professor of Internal Medicine at the Ohio State College of Medicine and ACHIEVE co-lead.
Dr. Fareed emphasized that "our long-term goal is to leverage technology-enabled solutions coupled with effective team-based coaching to increase provider engagement and empower Medicaid-enrolled pregnant individuals with T2D to meet glycemic targets, and consequently, decrease adverse perinatal outcomes.
"This goal is especially important for our high-risk population, which has been typically overlooked in technology studies," Dr. Fareed says.
When Drs. Fareed, Joseph, and Venkatesh finalize ACHIEVE, they plan to deploy the multi-component intervention to Medicaid-enrolled patients who are less than 20 weeks pregnant and have an initial target hemoglobin A1c (A1c) of at least 6.5%. They believe the study intervention may help patients reduce their A1c to below 6.5% in the third trimester more effectively than the current standard of prenatal care.
The ACHIEVE team also includes faculty, research scientists, and research staff from Maternal Fetal Medicine, Family and Community Medicine, Biomedical Informatics, and the Department of Research Informatics. Pilot funding for ACHIEVE was provided by the Care Innovation and Community Improvement Program (CICIP) and the Department of Biomedical Informatics at the Ohio State College of Medicine. This study was also the result of a collaboration with DEXCOM, which provides funding and support for the use of CGM in clinical intervention.