Elizabeth Yu, MD, recognized by Becker's Spine Review as top orthopedic surgeon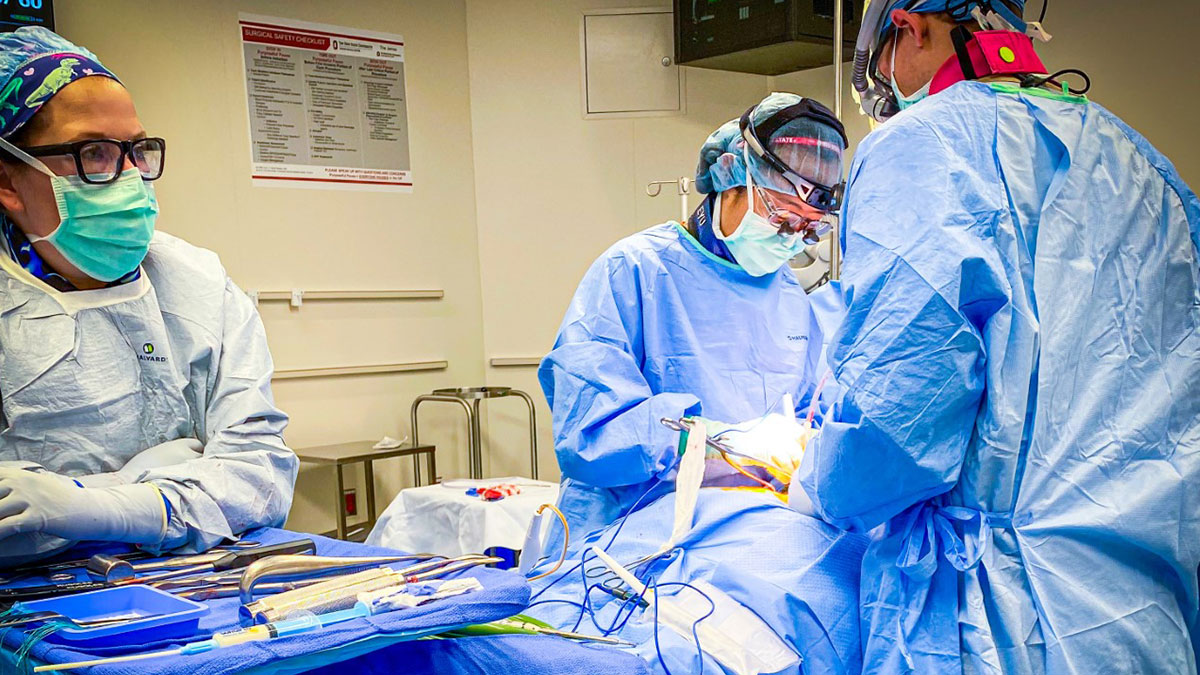 Although orthopedic surgery remains a male-dominated field, women surgeons across the country continue to thrive and forge their own paths in the specialty. One of these women is Elizabeth Yu, MD, associate professor in the Division of Spine Surgery within the Department of Orthopaedics at The Ohio State University College of Medicine. Dr. Yu was recently featured in Becker's Spine Review as one of "90 women orthopedic surgeons to know," highlighting her work with patients who have spinal conditions of the back, midback and lower back, such as spinal stenosis, herniated discs, degenerative disc disease and degenerative scoliosis.

"My favorite part of being an orthopedic surgeon is seeing patients, treating and operating on them and giving them their quality of life back," Dr. Yu says. "I've found a good day at work as a spine surgeon is knowing I have made a positive difference in my patients' lives."

Dr. Yu's groundbreaking work extends outside the clinic, where she serves as fellowship director for the Department of Orthopaedics' Spine Surgery Fellowship, a training program at the Ohio State College of Medicine that Dr. Yu started five years ago. This comprehensive fellowship immerses trainees into surgery and management techniques for a wide range of spinal problems, ultimately preparing fellows to become capable orthopedic spine surgeons. The Spine Surgery Fellowship has graduated five fellows to date.

"Another one of my favorite parts of my job is teaching trainees how our specialty can make such a difference in our patients' lives," Dr. Yu says. "And inspiring our trainees to want to pursue a career in spine surgery."

Like many of the trainees in orthopedics, Dr. Yu discovered her interest in surgery during medical school. But what drew her to the orthopedic specialty was the life-changing impacts orthopedic surgeries had on patients.

"When I rotated through orthopedics, I really enjoyed the spine and nerve aspects of the specialty," Dr. Yu says. "And I saw how patients with orthopedic conditions were suffering from debilitating pain and how their pain relief was so instantaneous after they had surgery. I saw how grateful and happy they were."

And although a career in surgery involves extensive training and long work hours, Dr. Yu wouldn't change anything about her decision to become an orthopedic surgeon. She finds the profession rewarding, and throughout her career, she's built lifelong connections with residents, fellows and co-workers. Knowing her patients are happy also motivates Dr. Yu, and she believes every patient she interacts with is memorable.

With the help of her research team, faculty, residents, fellows and medical students, Dr. Yu also leads research at the Ohio State College of Medicine that focuses on the clinical outcomes of spine surgery. In addition, she's involved in numerous organizations, including the American Academy of Orthopaedic Surgeons, the North American Spine Society, the Society for Minimally Invasive Spine Surgery, the Cervical Spine Research Society and the Lumbar Spine Research Society.