In July, Ohio State welcomed Hal Paz, MD, as the university's inaugural executive vice president and chancellor for Health Affairs. He leads all seven health sciences colleges and is CEO of the $4 billion Ohio State Wexner Medical Center enterprise, which includes seven hospitals, the nationally ranked Ohio State College of Medicine, 20 research institutes, a practice plan and an accountable care organization.
I'm thrilled to lead The Ohio State University's efforts in building the future of academic health and couldn't be prouder of how our College of Medicine has been leading the way. We now have the unique opportunity to bring together the largest array of health science colleges in the nation that reside on one campus. Few academic health centers in North America have such mass in terms of health and health care, and can work so collaboratively across disciplines.
Interprofessional education is the new model
A comprehensive flagship university like Ohio State can marshal all of its resources and intellectual prowess in fields as diverse as the health sciences, economics, social work, agricultural extension and even climate science to identify solutions and foster innovation. We're training physicians, dentists, nurses, optometrists, pharmacists, veterinarians and other healthcare practitioners and public health professionals together in simulations and clinical experiences, and in an interprofessional education curriculum.
The Ohio State College of Medicine is leading the way
Ohio State has invested in creating the ideal environments for interprofessional collaboration among all health sciences, with The Ohio State University College of Medicine forming a cornerstone of this new model. I'm astounded by the college's tremendous growth and excited about its strong trajectory. As I've toured the college, I've met some of the most brilliant minds in academic medicine who are pushing the boundaries to find life-altering discoveries that translate into clinical treatments and cures. The students are a diverse group of forward thinkers, learning advanced skills in working with healthcare teams while delving into groundbreaking research.
In my brief time here at Ohio State, I've learned how extraordinary our faculty, students, researchers and clinicians are. I can say for certain that the future of academic healthcare is here at Ohio State.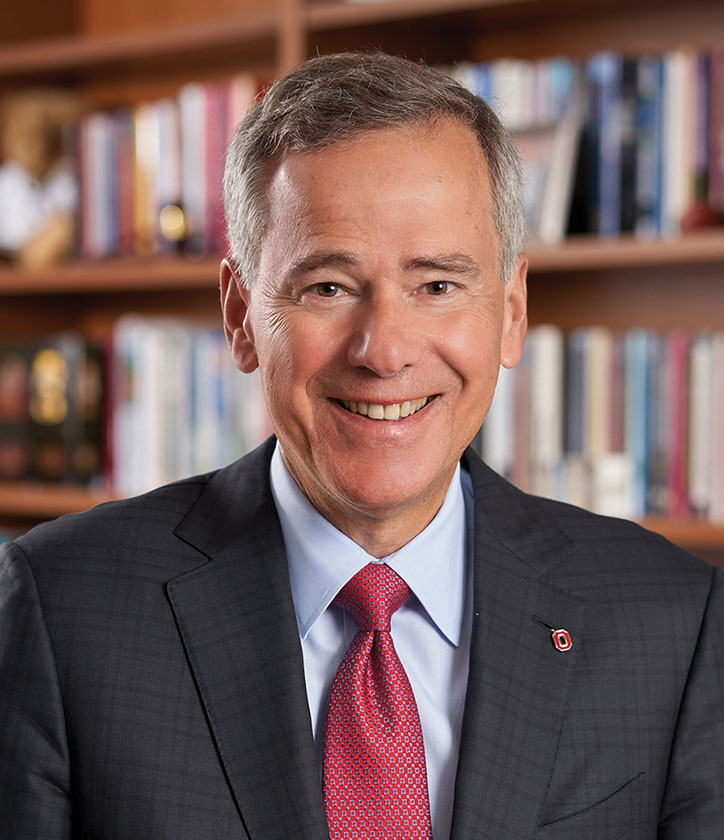 Hal Paz, MD
Executive Vice President and Chancellor for Health Affairs at The Ohio State University and Chief Executive Officer of The Ohio State University Wexner Medical Center