Sustaining and growing the physician scientist pipeline
The work of the physician scientist is essential to uncovering scientific discoveries and developing new therapies, treatments and preventive care in our communities. Yet, the number of physician scientists in the U.S. continues to decrease, resulting in a shortage of physician scientists in academia, government, world health and industry. At The Ohio State University College of Medicine, we are committed to strengthening the physician scientist pipeline to retain and increase the number of physician researchers working in the U.S.
Ohio State's Physician Scientist Education and Training encompasses several programs that are designed to develop and train early-career physician scientists, with the intent to:
Provide early, intensive training to physicians interested in incorporating medical research into their career
Promote collaboration and build supportive environments within the physician scientific community, where they can ask hard questions and pursue difficult problems
Connect and engage trainees with faculty mentorship at Ohio State
Increase the diversity of physician scientists
What we are doing
Our programs span a long pipeline of physician scientist training and development, from undergraduate and doctoral-level programs, to residency and fellowship, and to early career faculty and beyond. Our programs include the ASPIRE Medical Research Program, Medical Scientist Training Program (MSTP), Medical Student Research Program (MDSR), Physician Scientist Development Program (PSDP), Master of Medical Science Program (MMSP), and Physician Scientist Scholars Program (PSSP).
The overarching mission and goals across all our Physician Scientist Education and Training programs include:
Recruiting high quality physician scientist trainees and early career faculty
Creating a culture of mentorship excellence and professional growth
Building a strong physician scientist identity and visible community at Ohio State
Enhancing the physician scientist infrastructure at Ohio State
Elevating the national stature of Ohio State's College of Medicine's commitment to the physician scientist career path and professional development
Message from the Associate Dean
Physician-scientists and surgeon scientists are critical to research, innovations and novel therapeutics that improve the health and wellness of our nation. Research today provides hope and the foundation for new treatments and cures for tomorrow.

I am delighted to share that Dean Carol Bradford, MD, MS enthusiastically supports the launching of The Ohio State University (Ohio State) College of Medicine (COM) Physician-Scientist Initiative that leverages the vast clinical expertise of the Ohio State Wexner Medical Center (OSUWMC) and the large, collaborative and multidisciplinary research and educational environment of Ohio State.
I have the privilege of serving as the inaugural Associate Dean for Physician-Scientist Education and Training (PSET). It is an honor and privilege to work with a talented group of physician-scientist faculty educators and administrative staff. The Office of PSET focuses on enhancing the infrastructure and synergizing efforts and resources to engage, recruit, train, support and retain a diverse cadre of physician-scientists across medical and surgical specialties at the OSUWMC. Existing physician-scientist training programs include those that provide biomedical research training experiences for Ohio State undergraduates (ASPIRE), medical students (MDSR, medical student research program), dual degree MD PhD medical students (MSTP, medical scientist training program), internal medicine residents/fellows (PSTP, physician scientist training program) and surgery residents (SSTP, surgeon scientist training program). The physician-scientist initiative includes development of a new umbrella Postdoctoral Physician-Scientist Development Program (PSDP) for residents and fellows across all specialties and a Dean's Physician Scientist Scholars Program (PSSP) to facilitate transition of early career faculty into research careers. Together these programs will provide physician-scientist training, support and community across a full spectrum of career stages.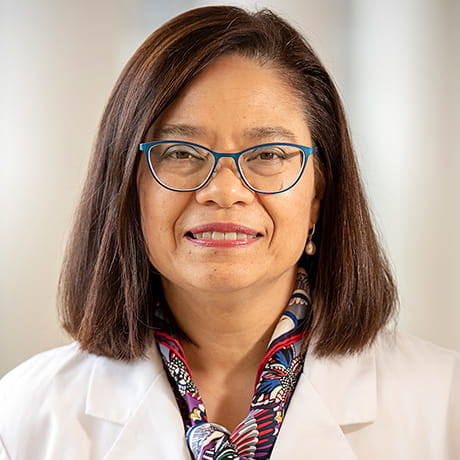 Ginny L. Bumgardner, MD, PhD, FACS
Associate Dean for Physician Scientist Education & Training
Professor of Surgery, Comprehensive Transplant Center
Director, OSU Medical Scientist Training Program
Director, Department of Surgery Research Training Program