Explore our programming: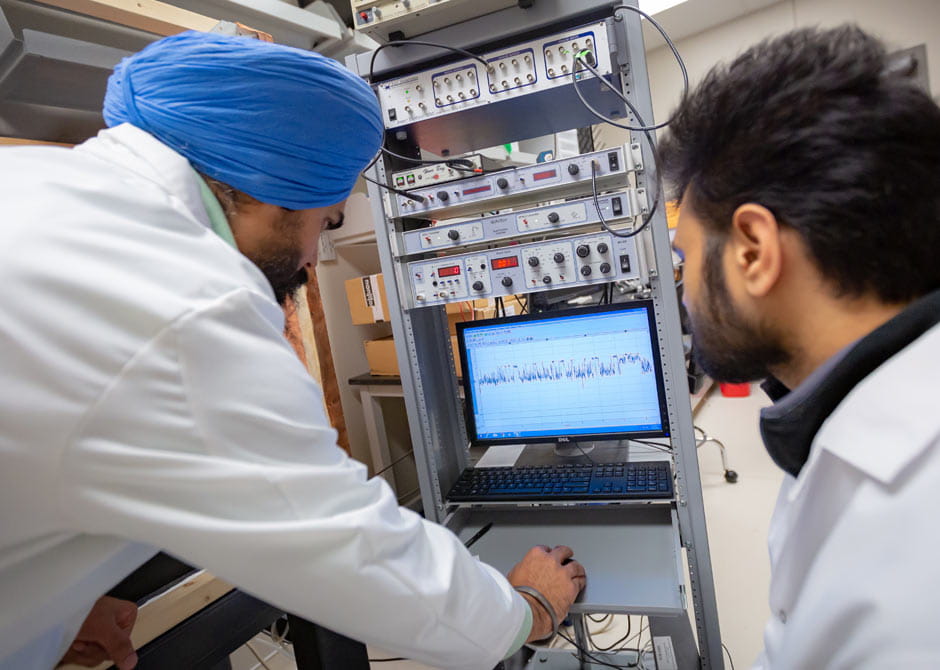 Physician Scientist Scholars Program (PSSP)
The Physician Scientist Scholars Program is a multi-year education, training, and community building program tailored to the unique needs of early career physician scientists to support their transition to independence. Activities include programming focused on mentorship, networking, grant writing and preparation, publication, professional development, and administrative support. The program accepts 3-4 participants each year via competitive application process.
More details coming soon.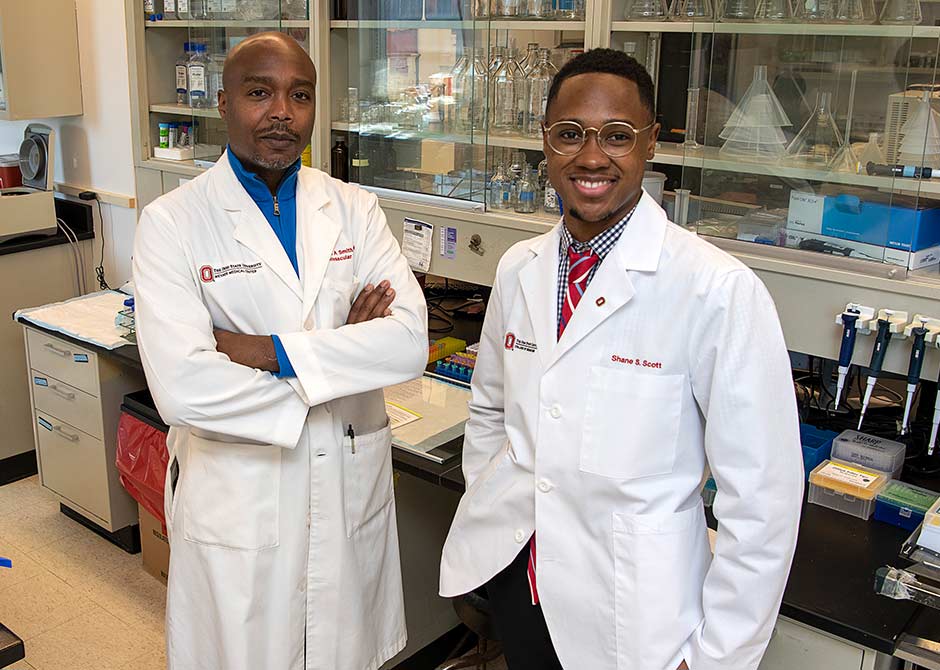 Physician-Scientist Development Program
The Physician Scientist Development Program provides residents and fellows with clinical and research training experience in a variety of sub-specialties while connecting them to postdoctoral research mentors. This program provides trainees with intensive preparation for a tenure track physician-scientist research career.
More details coming soon.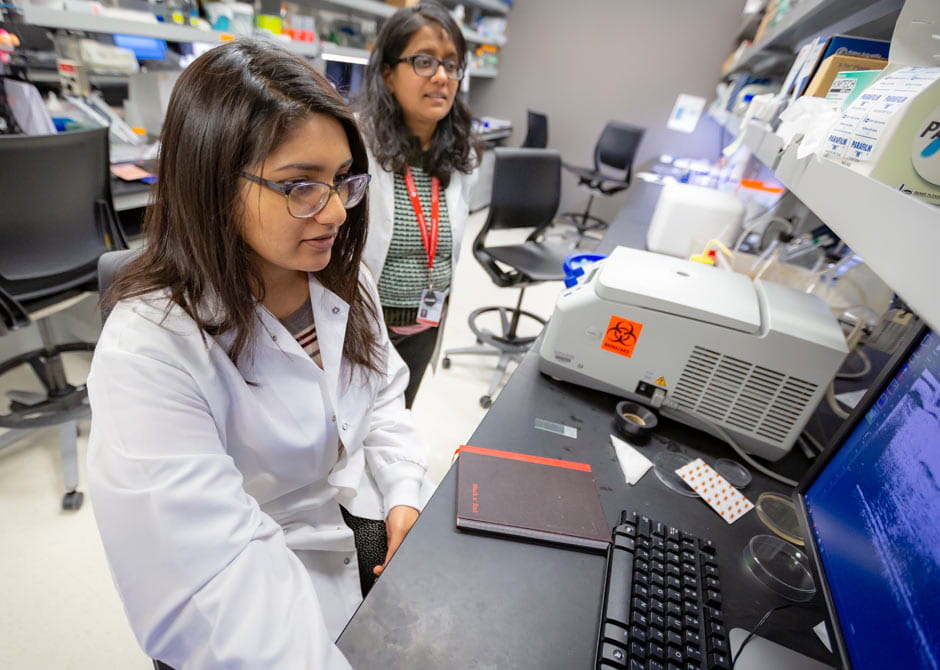 Master of Medical Science Program (MMSP)
The Master of Medical Science Program is focused on preparing physicians-in-training for research careers in academic medicine. Applicants must hold a Doctor of Medicine or Doctor of Osteopathic Medicine and hold a current clinical fellowship or residency position. Coursework includes research methodology and design, statistics, science communication, department-specific courses, independent studies, and mentored research.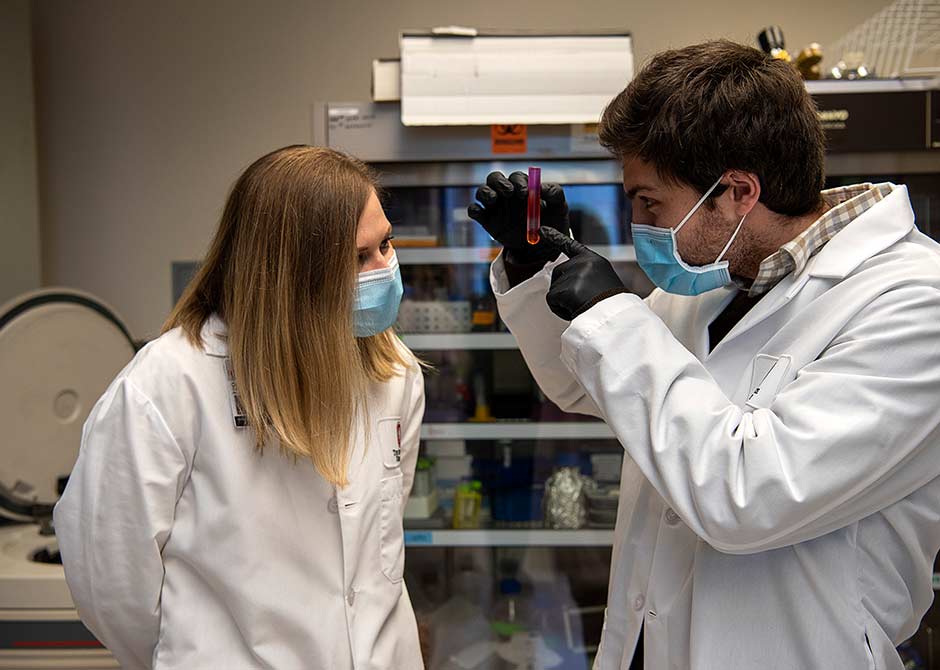 Medical Student Research Program
The Medical Student Research Program connects current medical students to basic, clinical and translational research, mentors, and funding opportunities. Medical students are encouraged to pursue research training throughout medical school, including during Med IV, where students have the opportunity to build upon the research foundation acquired during medical school and to earn an Advanced Competency in Research.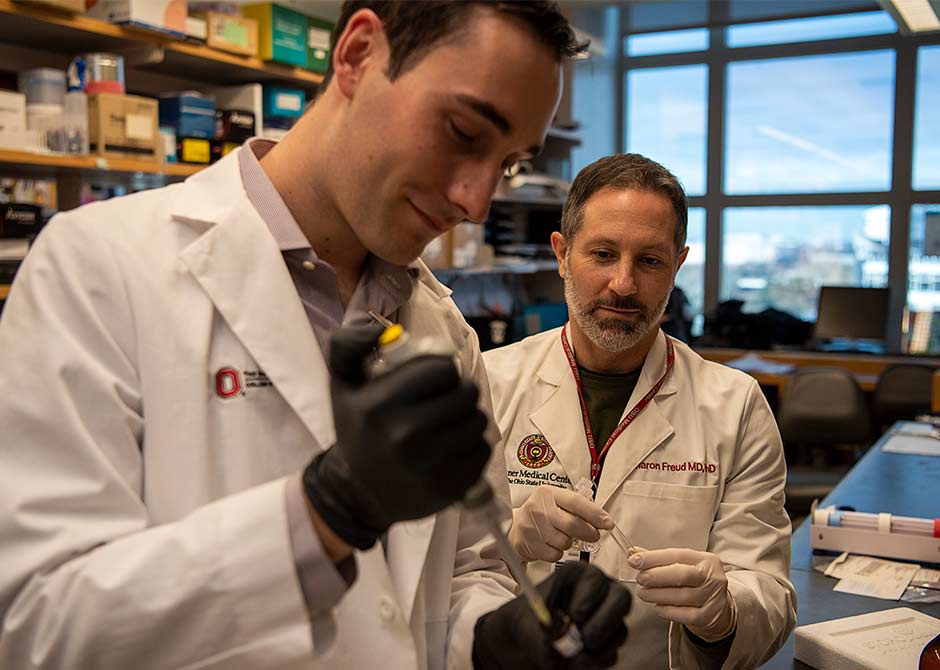 Medical Scientist Training Program
The Medical Scientist Training Program is a dual degree MD/PhD program that prepares students to not only become physician-scientists, but leaders in research and health care. MSTP students receive extensive training in research and clinical medicine and are provided with support and mentorship to achieve their personal and professional goals.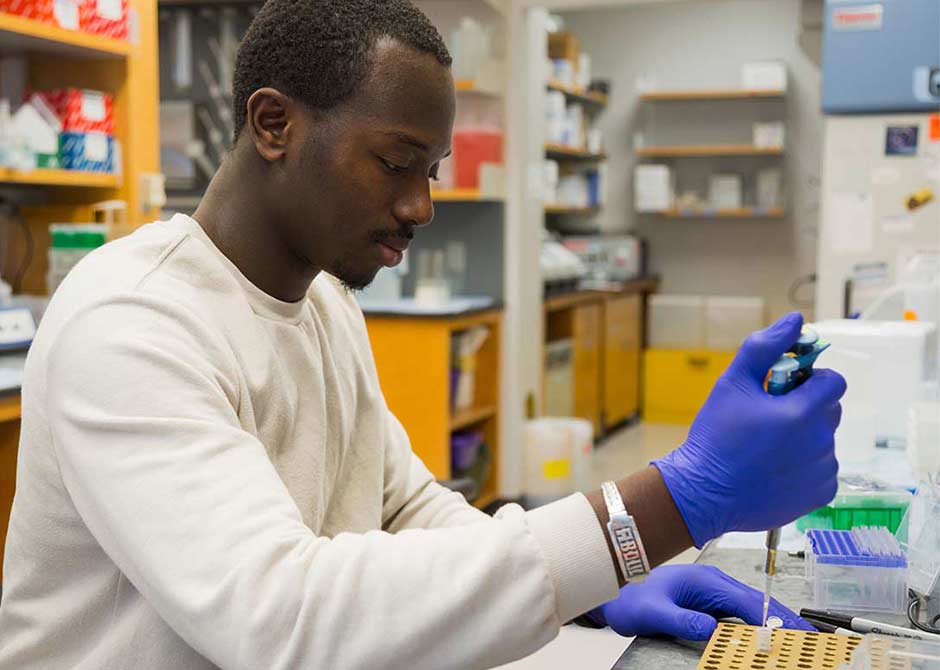 ASPIRE Medical Research Program
Designed for undergraduate students, the ASPIRE program encourages and supports students from historically underrepresented groups to pursue advanced education and careers as physician-scientists and health care providers. During the summer-long program, students receive mentorship from Ohio State faculty and gain experience working in world-class laboratories.