22nd Annual Trainee Research Day - April 13, 2023
Research Day is an annual event held each spring and features posters from hundreds of trainees, a trainee speaker series and a keynote address by a world-renowned researcher in the field of biomedical science. Faculty members judge poster presentations and travel awards are given to the highest-scoring trainees. This group includes trainees at all levels of programming, including graduate, undergraduate, medical and MD/PhD students, as well as postdoctoral fellows, researchers and clinical residents and fellows.
Research Day also presents an opportunity for colleagues and visitors to learn about the cutting edge research occurring at Ohio State. Faculty judges review poster presentations and make the final selections for the awards. The day also features at least one scheduled presentation by a leader in the biomedical sciences or related fields who will speak about his or her work and the latest developments in that research area, as well as presentations by selected Ohio State College of Medicine trainees. Research Day concludes with a late afternoon reception followed by a presentation of awards for outstanding research projects.
Keynote Speaker
Jochen Zimmer, PhD. HHMI Investigator / 2022—Present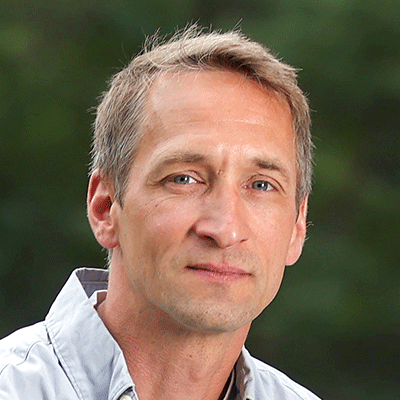 Dr. Zimmer is a professor of molecular physiology and biological physics at University of Virginia.
Current Research: Biosynthesis, Assembly, and Function of Cell Surface Complex Carbohydrates
Jochen Zimmer explores how cells build extracellular skeletons, protective barriers, and intercellular connectors. Zimmer and his team examine in molecular and mechanistic detail extracellular carbohydrate-based materials such as microbial biofilms and capsules, plant cell walls, insect exoskeletons, and the vertebrate glycocalyx. The materials comprise extracellular polysaccharides (EPS) such as cellulose and chitin and are key to cell viability, as well as many biomedical and industrial applications. Zimmer and his team want to know how EPS are synthesized and integrated into a 3D extracellular matrix. Working in model organisms, they combine molecular, membrane, and structural biology with glycobiology and biophysics. This work has potential implications for the development of novel biomaterials.