About Ohio State's Geriatric Medicine Fellowship Program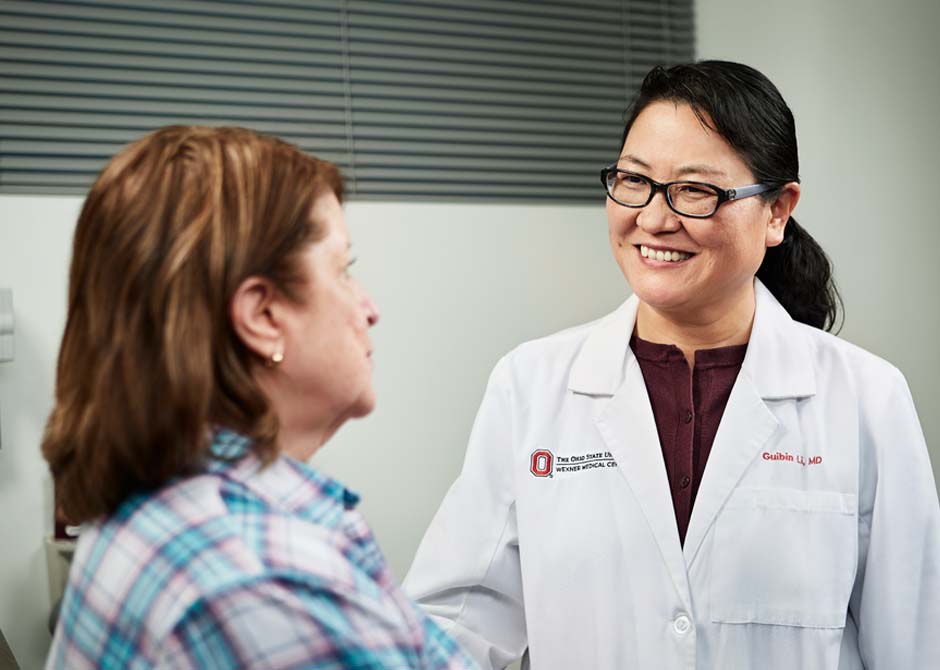 Please note that the fellowship positions for the 2021-2022 academic year have been filled.
The Geriatric Medicine Fellowship at The Ohio State University Wexner Medical Center (OSWMC) is a one-year, ACGME-accredited, interdisciplinary program with a variety of opportunities for qualified physicians who wish to pursue a geriatric medicine career in an academic, private practice or long-term care setting. We welcome U.S.-trained applicants with Family Medicine or Internal Medicine residency backgrounds.
Our Mission
To train geriatric fellows in developing clinical skills needed to provide high-quality health care to older adults, and to make important contributions to medical education in geriatric medicine as well as to the communities where they work in the future.
Our Goals
1. To provide the tools and environment needed to train exemplary geriatric fellows who excel in patient care.
2. To train our fellows as clinical educators and team leaders in geriatric medicine.
3. To provide opportunities for clinical research in geriatric medicine and prepare our fellows for academic medicine careers.