Take your physical therapy career to the next level
In a profession where the rate of burnout is high in part due to high volumes of patient care and less than optimal patient outcomes, the Orthopaedic Manual Physical Therapy program at The Ohio State University Wexner Medical Center will not only enable you to successfully treat the complex patients by becoming a master clinician through development of advanced clinical reasoning and building a comprehensive skillset including manual therapy, pain science and therapeutic interventions. The OMPT program at Ohio State also will give you the opportunity to determine where your passions are, whether that be in patient care, research, education or a leadership role in the profession.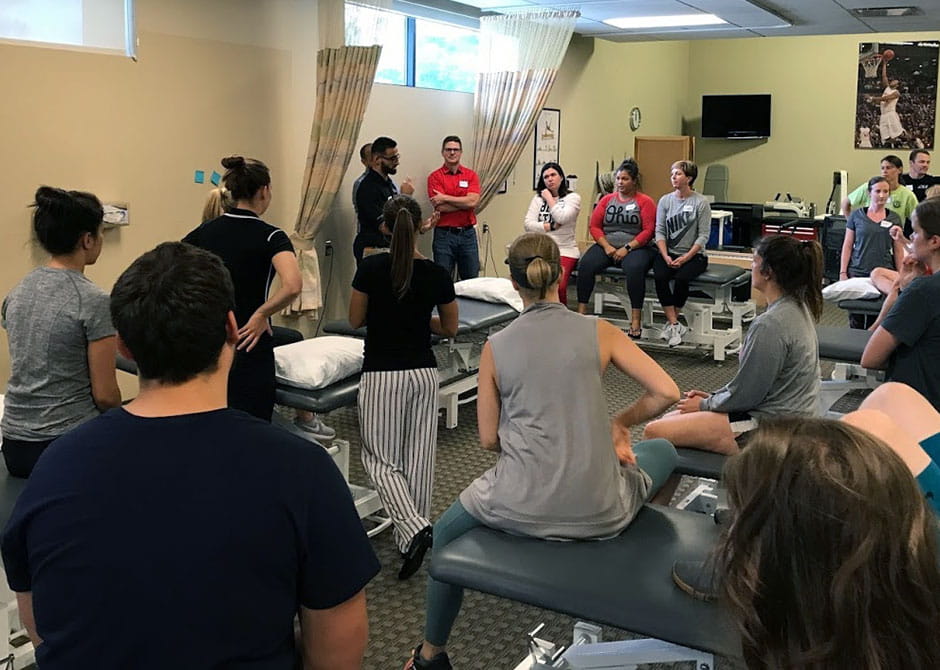 Learn how to treat the most challenging cases
There are some patients with limited range of motion or conditions with chronic pain that makes traditional physical therapy practices ineffective, if not impossible. Our Orthopedic Manual Physical Therapy (OMPT) program teaches fellows how to best treat and manage patients with these complex conditions.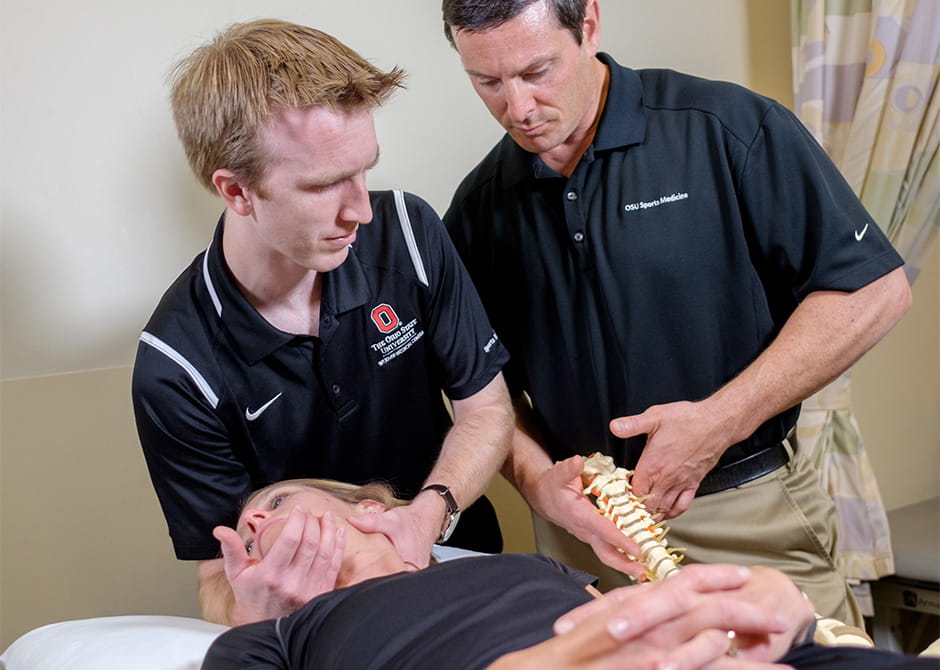 Take your practice to the next level
A fellowship in OMPT from Ohio State can breathe new life into your practice and make you a better PT. You'll learn advanced techniques and skills that will broaden your abilities, advance your career and make your practice more rewarding as you help patients with serious and challenging physical issues.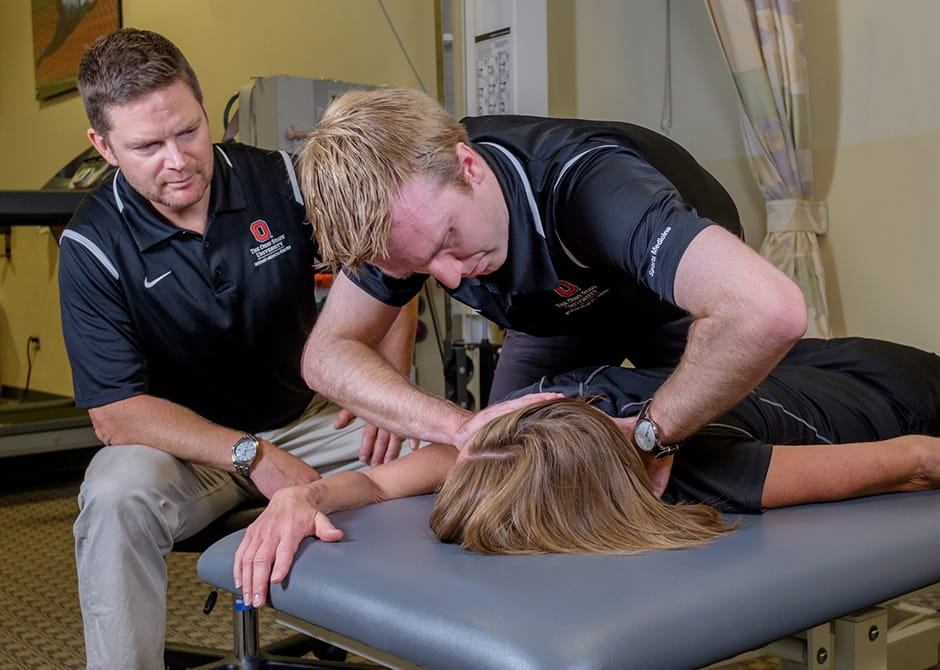 Our extensive program combines practical coursework and mentored clinical practice
Fellows will receive traditional didactic training in addition to one-on-one mentoring in the clinic by experienced faculty and staff. You'll also participate in monthly journal club sessions, therapeutic dry needling training, grand rounds and various conferences and seminars to enhance your experience.
Program Basics
Program Basics
Structure

Goals

Duties and Responsibilities

Program Outcomes