Fellowship position available August 1, 2023
The Ohio State University Orthopaedic Sports Medicine Fellowship is a 12-month ACGME accredited program. Fellows are expected to rotate with faculty throughout the year and will spend 2 days/week in clinic and 2-3 days/week in the operating room. Didactics and surgical labs augment the clinical training to help prepare the fellows for board certification and autonomous practice. Fellows are also expected to participate in research and sports coverage for athletes from high school to professional level sports.
Applicants must submit their curriculum vitae, personal statement, medical license, USMLE Step Scores, and 2 professional letters of recommendation directly to Mia Bicker at Mary.Bicker@osumc.edu. However, if you have already applied through SF Match in a previous match cycle, you can utilize SF Match to submit your application documents. They will charge a small fee for this service. Please visit the SF Match website for more information.
Applications will be accepted until May 1, 2023. You will be notified should an interview be granted. Interviews will be via Zoom.
Please contact Mia Bicker at Mary.Bicker@osumc.edu with any questions.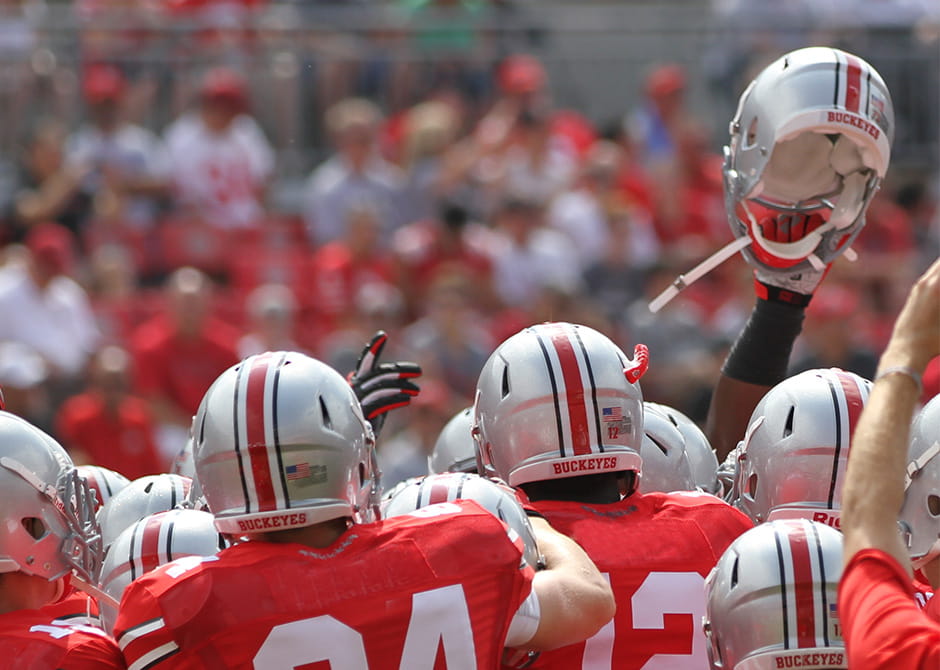 Work closely with Ohio State Athletics
Orthopedic Surgery Sports Medicine fellows assist with the care of more than 900 Division I NCAA athletes on 36 varsity teams at The Ohio State University. The result: real-life experience and skill development for future practice.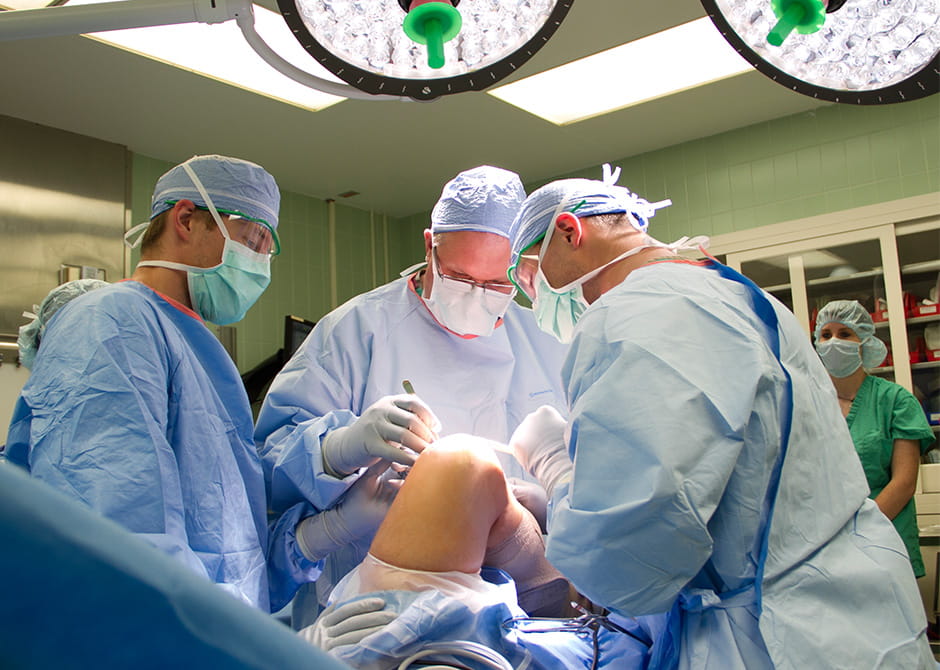 Get exposure to a variety of cases and injuries
The Division of Sports Medicine typically handles more than 8,000 musculoskeletal and general medicine outpatient cases each year, presenting fellows with a wide range of injuries and diagnoses.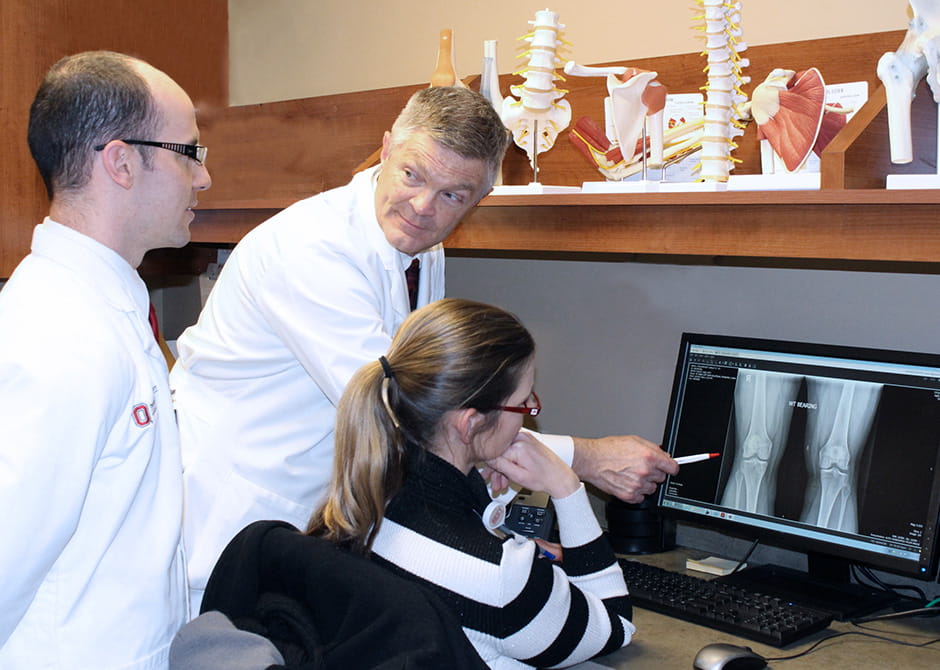 Learn the latest in diagnostic and therapeutic techniques
Sports Medicine fellows at Ohio State are exposed to the newest diagnostic and therapeutic techniques for surgeries, rehabilitation programs and training procedures — all presented by experienced faculty and staff.
Program Basics
Program Basics
Structure

Goals

Outside of the clinic

An important part of a team

Duties and Responsibilities

Additional experiences