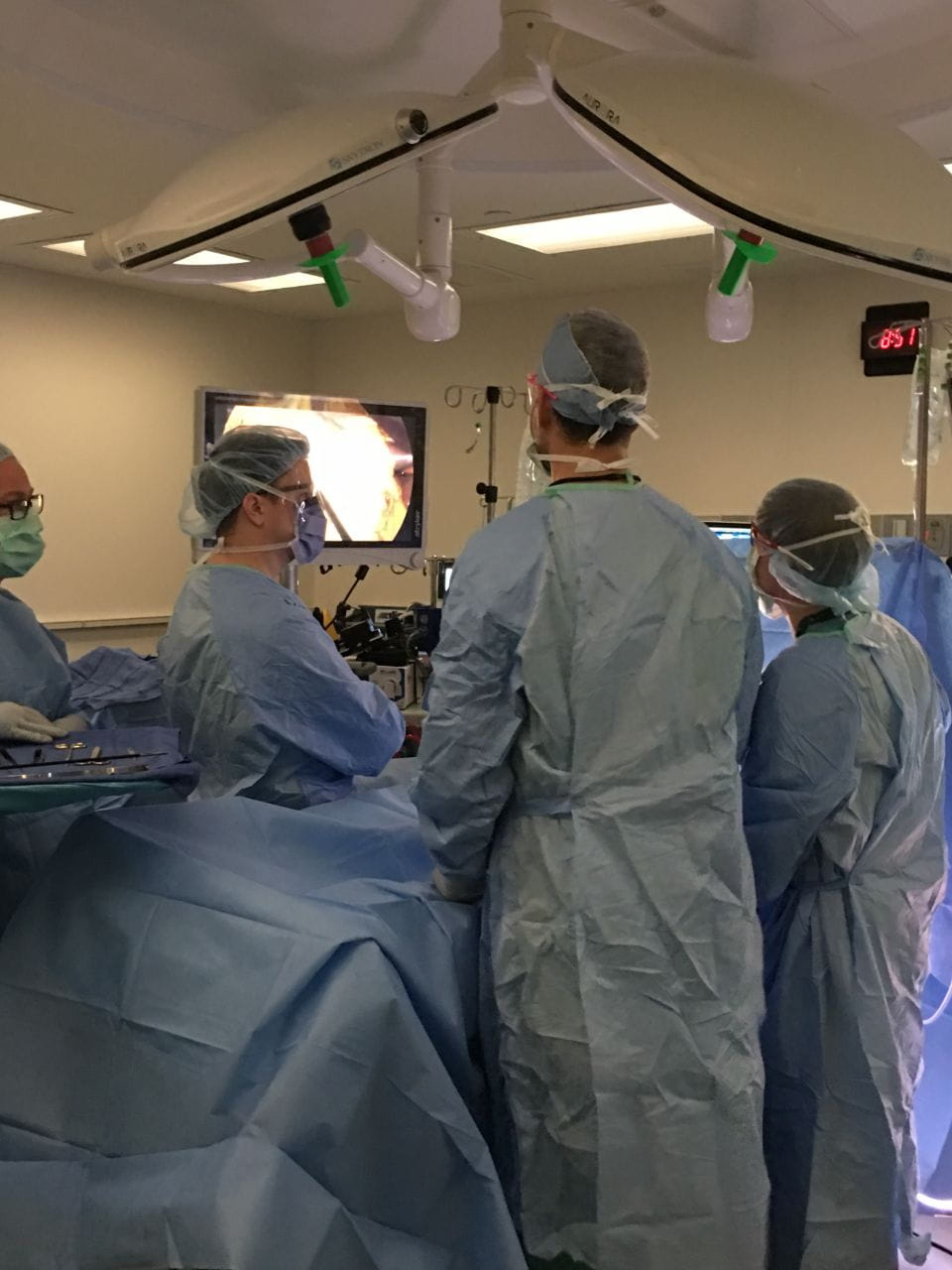 Ohio State residents can expect feedback from a faculty coach and the attending surgeon together with residents' self-reflection within three days of a surgery that is performed as part of our innovative Operative Coaching program that aims to accelerate our residents' practice readiness.
As a key feature of our residency training program, the operative coaching program provides systematic resident-centered coaching for resident based on a residents performance demonstrated throughout an observed case. A faculty coach observes a resident's surgical performance in the operating room and then provides objective 'authentic' feedback to help residents identify opportunities for improvement of specific technical and team management skills. This active monitoring of each senior residents procedural specific surgical skills includes 6 coaching sessions for PGY5s, and 2 coaching sessions for PGY4s with cases selected from chole, hernia, colectomy, AV fistula, and thyroid. . Following each observed operation, the attending, resident and a designated faculty coach completes the same Surgical Entrustable Professional Activities (SEPAs) evaluation, and an aggregated evaluation report is sent to the resident once available. Residents have noted how the program has helped them understand the positive impact of even small procedural changes as well as enhanced their readiness for entering fellowship training and/or being an independent surgeon.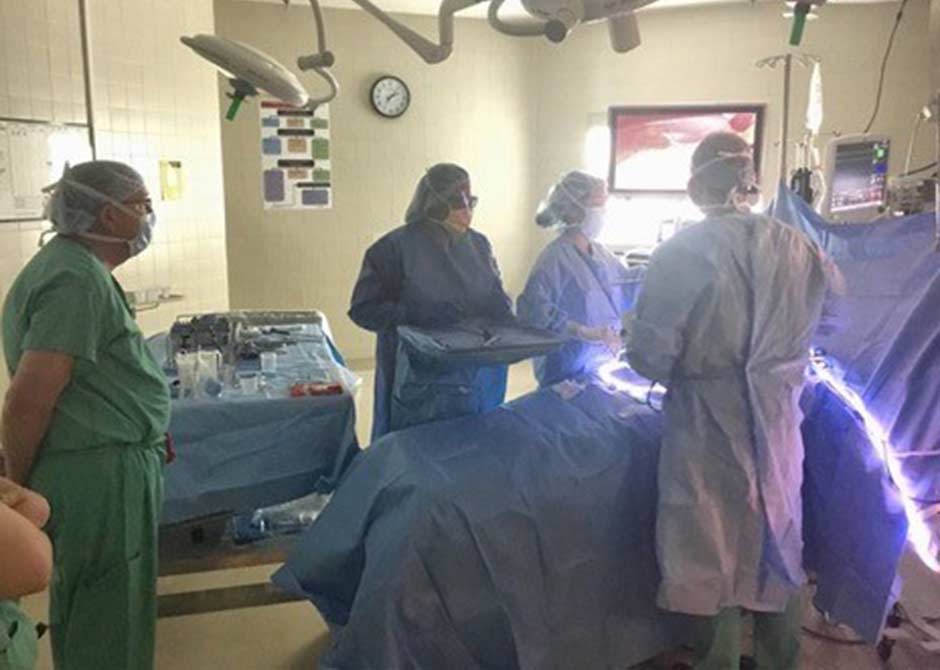 Here are publications about our operative coaching program and the evaluation tool:
Chen XP, Cochran A, Harzman AE, Ellison EC. A Novel Operative Coaching Program for General Surgery Chief Residents Improves Operative Efficiency. J Surg Educ. 2021 Jul-Aug;78(4):1097-1102. Doi: 10.1016/j.jsurg.2020.12.006. Epub 2020 Dec 23. PMID: 33358340; PMCID: PMC8217072. Full text is available in: https://www.ncbi.nlm.nih.gov/pmc/articles/PMC8217072/
Chen XP, Cochran A, Harzman AE, Ellison EC. Predicting prospective resident entrustment: From evaluation to action. Am J Surg. 2021 Sep;222(3):536-540. Doi: 10.1016/j.amjsurg.2021.01.020. Epub 2021 Jan 19. PMID: 33485620.