Surgical training can be challenging, frustrating and exhausting. We encourage balancing the rigors of learning with personal time and social opportunities with peers and the broader community. The result: residents who are more grounded, more compassionate and more capable physicians.
Learn more about what it's like to be a resident in Ohio State's general surgery residency program by
following us on Twitter
.
A close community of surgeon trainees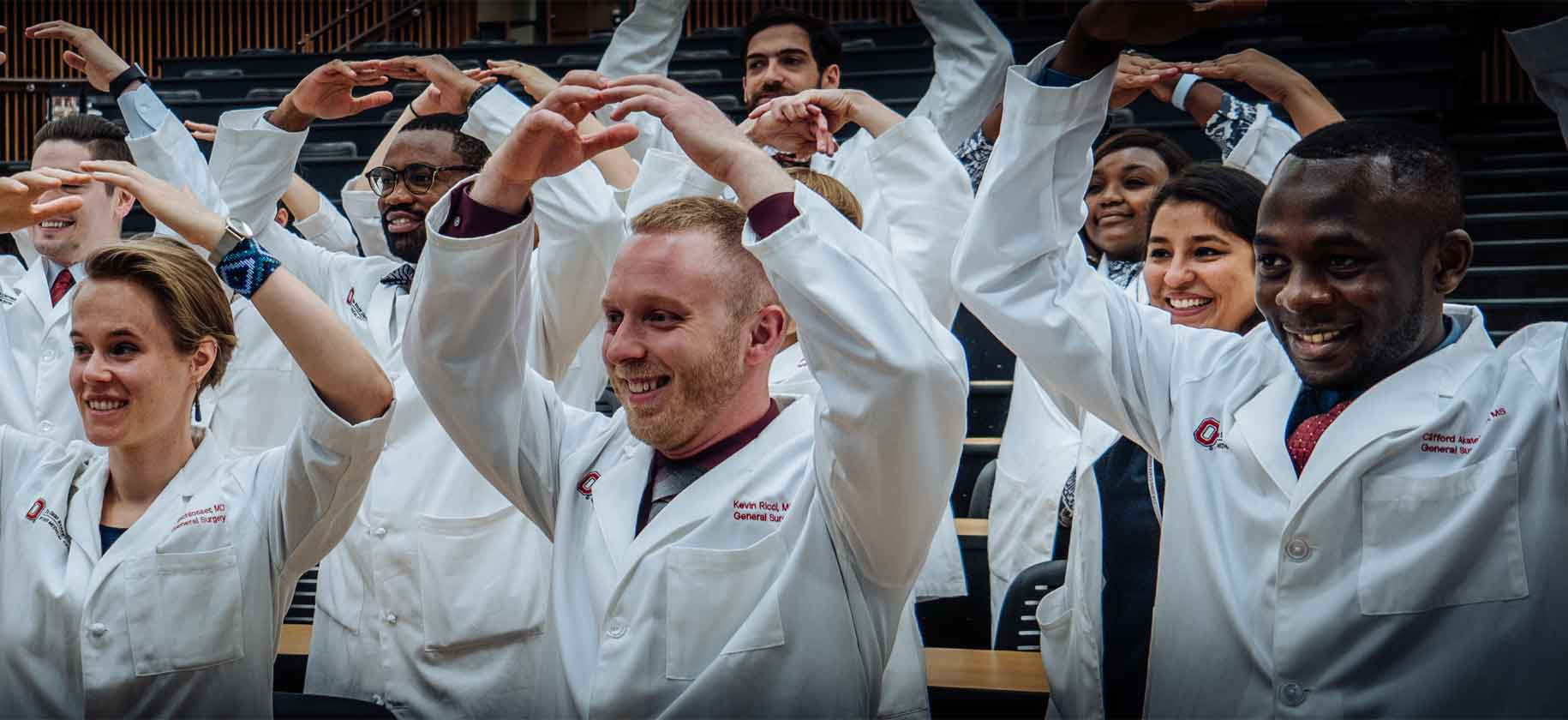 Our diverse, inclusive program fosters a strong sense of caring, camaraderie and community among the residents.
"We have a
very inclusive and diverse program
, and the friendship among residents helps support you when you may be feeling tired. We plan activities and
we hang out with people from all years of our program
," says a rising-third year resident.
"Chances are that when you're in a rut, one of your co-residents is having a great day and they will
remind you why you are here and pick you up
," says a first-year resident. "Additionally, whatever you are experiencing or going through,
someone else has going through something very similar
and will be there to help you work it out."
"One of
the best things about OSU is the resident morale
and sense of community. In fact, it was one of
the biggest reasons why I ranked OSU number one
," says a second-year resident. "General surgery residency training can be challenging at times but what makes it worthwhile, fun and memorable are
the relationships you form with your colleagues during training years
."
Do residents have time for a personal life?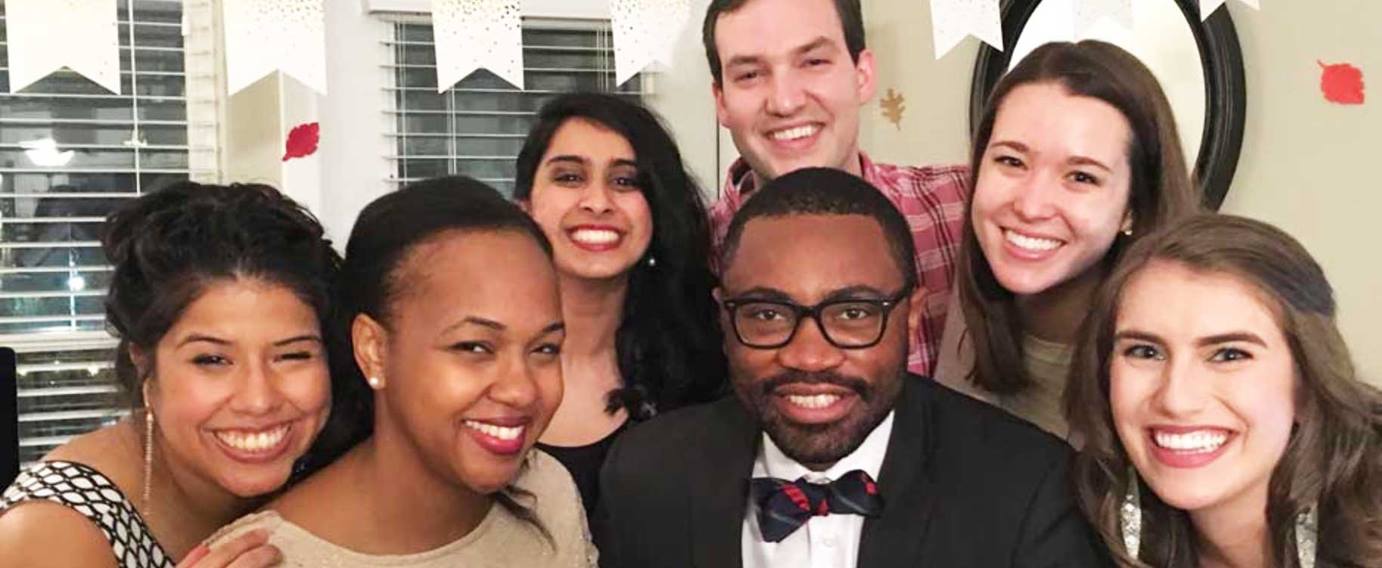 The well-being of our residents is a priority of the Ohio State Department of Surgery. We stress the importance of a healthy work-life balance.
We offer a broad support network that serves residents as they transition through the challenges of their program years. Additionally, we provide a variety of social and recreational activities off campus. The objective is to prepare our surgical residents to better manage the pressures and stressful situations they'll encounter in their career. Here's what our residents think about having a personal life while in residency:
"I think that residency
requires a perspective adjustment
. The reality is that you will be busy and you will work more than most of your family and friends," says a rising chief resident. "I can only speak for myself
but I do feel like I have plenty of time for a personal life
. While I do miss birthdays and weddings, I do have the flexibility to prioritize the things that are most important to me."
"If you were to visit some of our residents' social media pages, you'll find the answer to that question very easily. In addition to
two weekends off a month, we get four weeks of vacation a year as well as five days off around the holidays
so we're pretty spoiled," says a third-year resident. "Many residents, including myself, have gotten married and others have had children during training, too."
"There's always a constant struggle between your clinical responsibility, other career responsibility and family/personal responsibility," says a fourth-year resident. "I think
you just have to know your priorities and not compromise on what's most important
. I will say that before residency, people scared me into thinking I would have NO life as a surgery resident. This is absolutely not true."
Why our residents love living in Columbus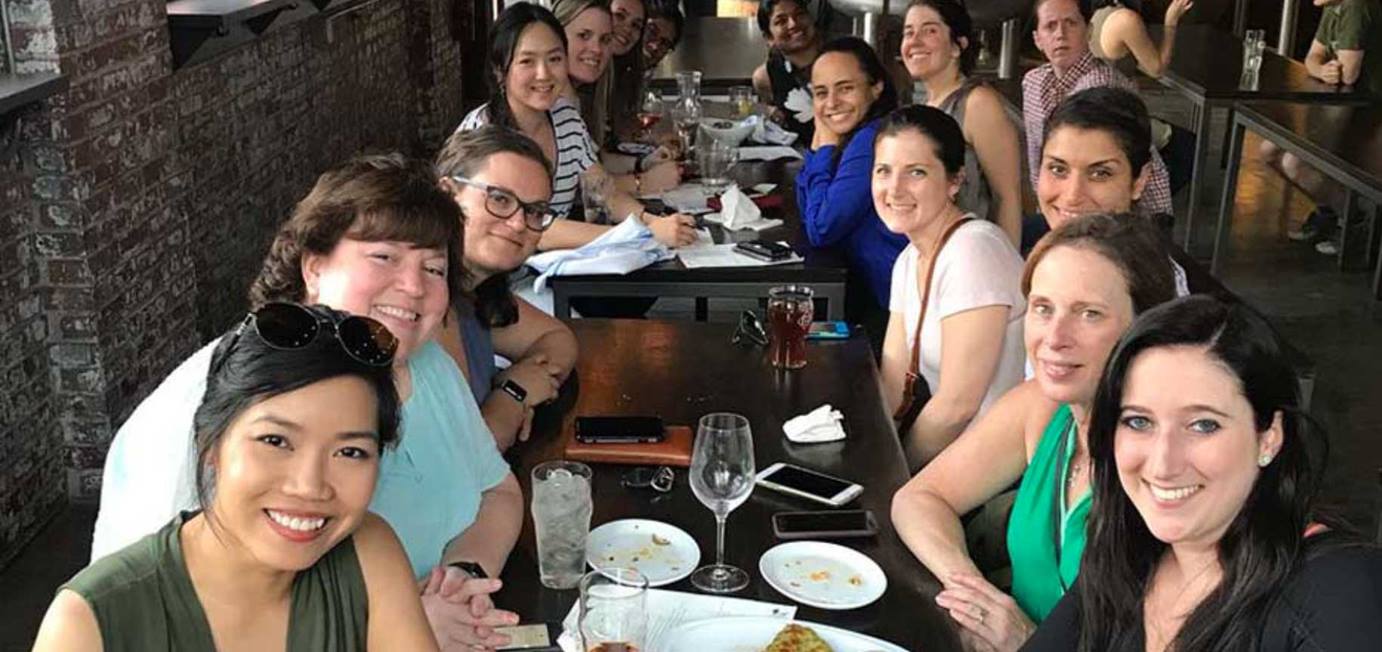 Columbus is one of the fastest-growing cities in the country, and with our thriving start-up culture, we attract the brightest minds from around the world.
Columbus is the 14th largest city in the U.S., with more than two million people in the metro area. Diverse and affordable, Columbus offers festivals, community-based events, major league sports and an amazing food, art and music scene. It's truly a big city – but with a friendly, Midwestern heart. Yet our residents say it best why Columbus is so great:

"Columbus has the offerings of a bustling big city but also the calm of a suburban area that's great for a surgical resident," says one fourth-year resident. "We're not always surrounded by the hubbub you might encounter in a bigger city but Columbus has plenty of areas and activities to explore in your time off."

"I love this city. It's the perfect blend of city and small town. There is a lot to do, but it's not overwhelming," says a third-year. "This town is filled with different neighborhoods near campus where most young professionals like to live including Short North, Clintonville, Grandview, Upper Arlington, German Village and Italian Village. Neighborhoods like Hilliard and Dublin are suburbs of Columbus and are a little farther away."

Learn more about life in Columbus
Benefits for Residents
The residency program provides a host of benefits for our residents. This includes a competitive stipend, memberships to the American College of Surgeons, subscriptions to several board prep platforms such as TrueLearn, ABSITE Quest and the SCORE Curriculum. Residents also receive on-call meal stipends, an educational stipend and funded travel to professional meetings.
In addition, as OSUWMC employees, our residents receive aa comprehensive benefits package to support their health, finances, work-life balance and education. For more information, visit our benefits website.