Current Trainees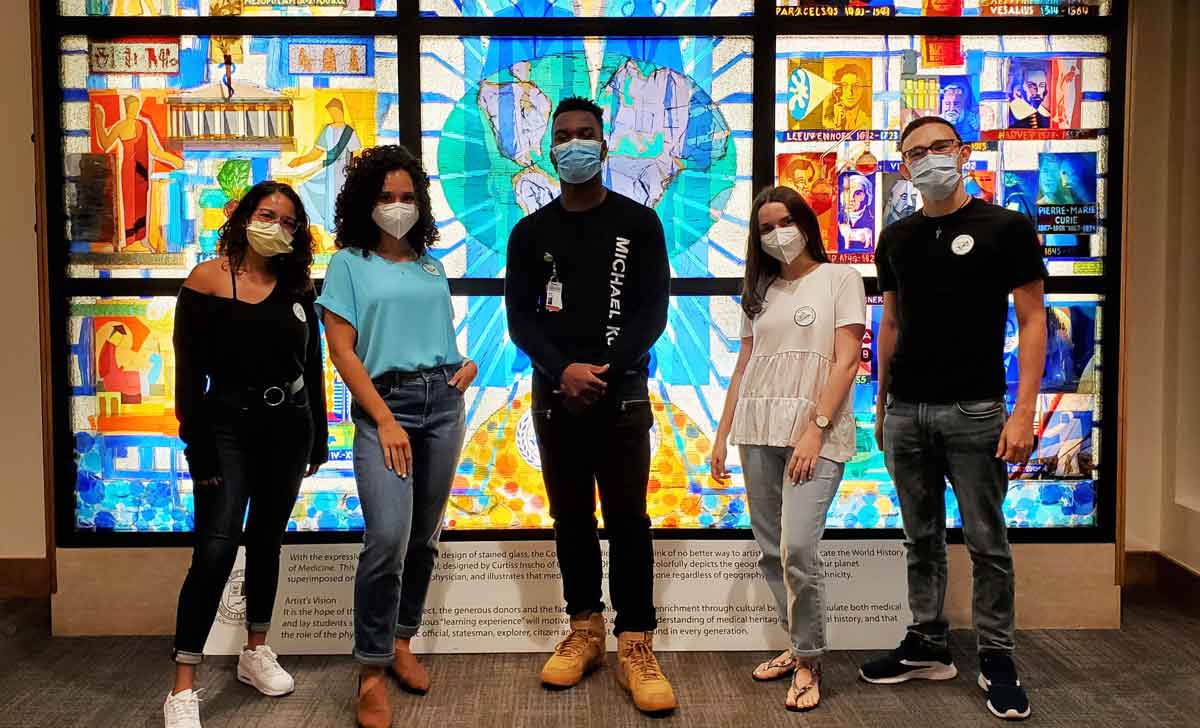 Nashalí Massa, Nahara Vargas Maldonado, David Akanonu, Erika Mendoza Mendoza, and Rodnie Colón-Ortiz (l. to r.) Do you see yourself in this picture? It could be you!
David Akanonu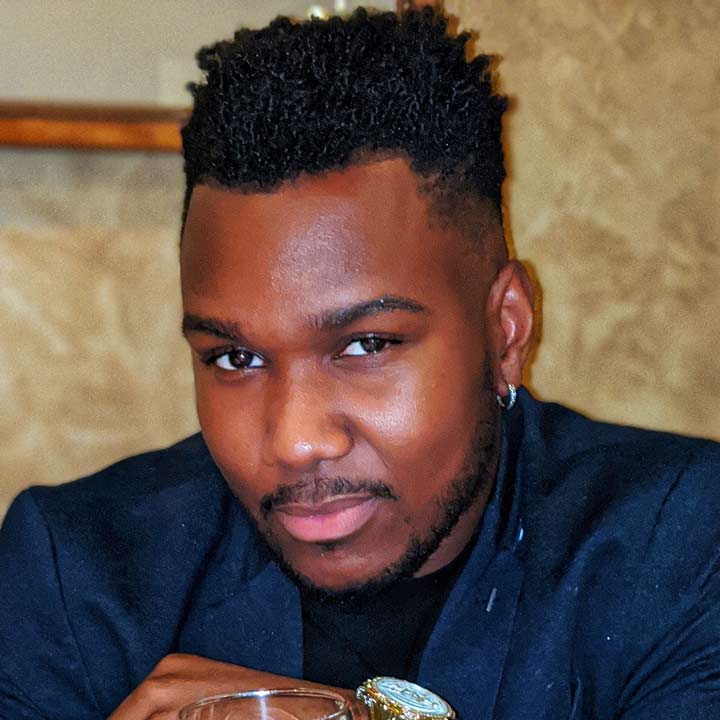 I am a first-generation American, of Nigerian descent, raised in Buffalo, NY. I have ambitions to become an impactful scientist utilizing the knowledge and opportunities offered to me. I graduated from SUNY Geneseo with a Bachelor of Arts in biology and a psychology minor. During my undergraduate education, I participated in the McNair Scholar program and worked as a researcher for the Chair of the Chemistry Department, Dr. Yokoyama. The research I completed under Dr. Yokoyama consisted of working with gold-nano colloidal particles, and the proteins involved in neurodegenerative diseases, in order to prevent protein aggregates between the neurons that cause them to die off. A-Beta 140 was one of the proteins we worked with, but of alpha synuclein and Beta-amyloid were proteins in question as well. I presented this research at GREAT day held at SUNY Geneseo, as well as RITs Undergraduate Research Symposium. The research I participated in with the McNair Scholarship program targeted drive associated genes in Stalk-Eyed Flies using CRISPR-Cas9. This modified a standard Stalk-Eyed fly to show the characteristics of a Meiotic Drive fly and collected data on how to rid the trade-offs meiotic drive evokes when expressed. Meiotic drive is a genetic phenomenon that causes a rise in fecundity in female Stalk-Eyed Flies, as well as decreases the fertility of males, while also distorting the female to male production ratio. Meiotic drive leads these flies to produce more females than males, driving the species to possible extinction. My goal was to figure out a way to stop that. The McNair scholarship program funded this project and the professor I researched under was Dr. Josephine Reinhardt. My educational and research opportunities have heightened my desire to pursue a Ph.D., not only to assist within the scientific community, but the black community as well. In addition to my interest in biomedical sciences, I am a hip-hop rap and R&B recording artist. I enjoy playing sports, particularly basketball and soccer. Additionally, I enjoy travelling. I have been to Peru, Spain, and Nigeria, and I look forward to additional travel abroad. Finally, I look forward to sharpening my mind and skillsets to strengthen my application to a PhD program. PREP has given me an opportunity to further my research experiences and professionalism in ways not offered by my undergraduate experiences.
Rodnie Colón-Ortiz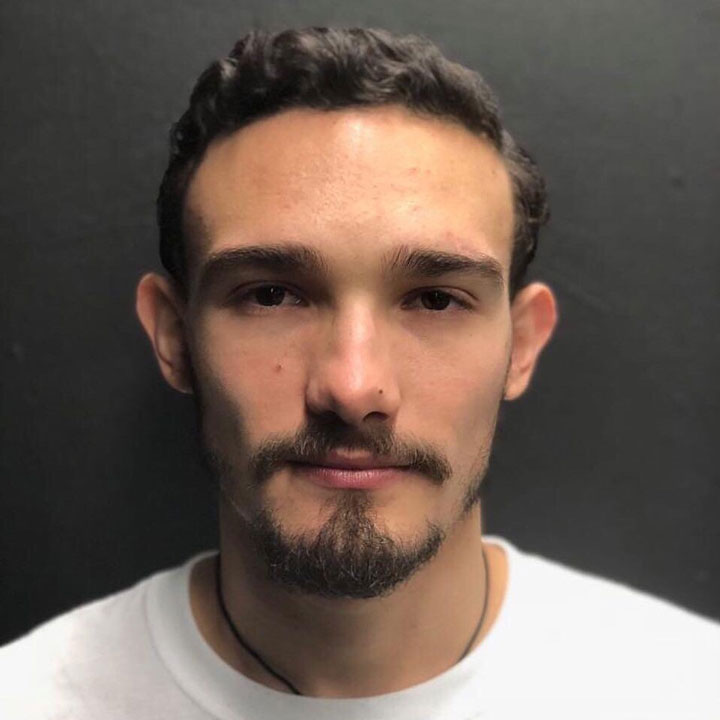 I am a budding scientist born and raised in Puerto Rico. In June 2020, I graduated from the University of Puerto Rico at Cayey with a Bachelor of Science in biology and a minor in theater. Beyond my interdisciplinary background, my interest for biomedical research emerged as I completed courses in physiological anatomy, immunology, endocrinology and neurobiology. I was very fortunate to be a part of a research project led by Dr. María I. De Jesús-Burgos at my undergraduate institution. We worked with characterizing the effects of 17-β estradiol (E2) in embryonic mesencephalic dopaminergic neurons from rats with karyotype XX. It consisted of observing changes in the expression of metabotropic glutamate receptors (mGluRs) and estrogen receptors (ERs) when treating the cells with different concentrations of E2. Since both receptors are bound together in neural cells, ER stimulation can influence mGluR activity and regulate dopamine output. My tasks centered on Western Blot analysis of alterations in the expression of both receptors and the membranal scaffolding proteins responsible for clustering them together. The relevance of the project is examining the neuroprotective role of estradiol in certain sexual dimorphisms associated to dopaminergic disorders. This experience strengthened my interest to pursue graduate studies and guided me to Discovery PREP at The Ohio State University. Since my research interests materialized at a late stage in my undergraduate studies, Discovery PREP provides a platform to gain more experience, improve my skills and learn new research techniques to evolve as a scientist. I aspire to obtain a doctorate degree in an immunology related field, with an emphasis on neuroimmunology approaches. I am eager and excited to be assembling the building blocks for my future research career.
Nashalí Massa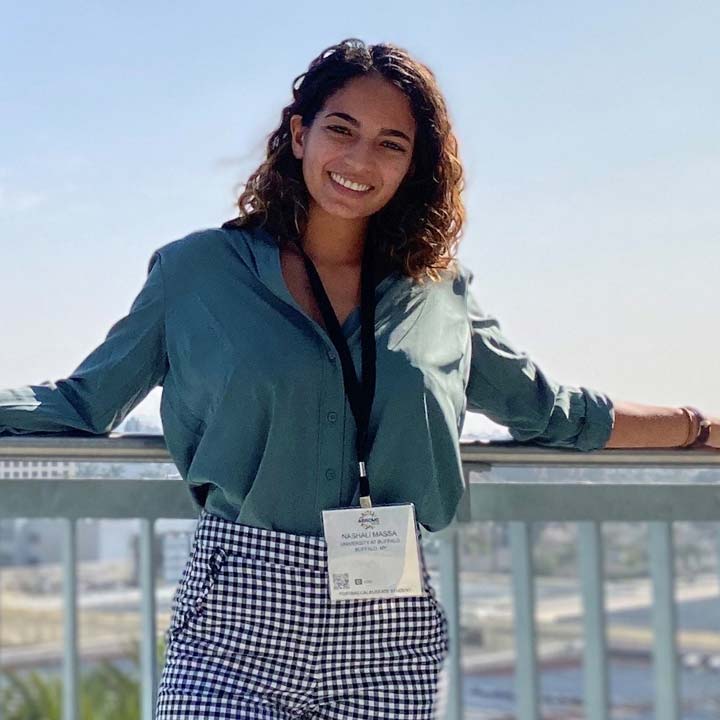 I am a Puerto Rican scholar who graduated from the University of Puerto Rico, Río Piedras campus, with a Bachelor of Science in psychology. During my undergraduate studies, I participated in the College / Community Underserved Partnership Program (CCUPP) after Hurricane María affected the island. This is a collaboration between the Center for Social Research of the UPR, the Environmental Protection Agency (EPA), the Federal Emergency Management Agency (FEMA) and the U.S. Department of Education. I was responsible for gathering data and information regarding the necessities that eleven economically disadvantaged communities in the city of San Juan had, and still have, after the hurricane. This data provided resources and education for better disaster preparedness and emergency management. Additionally, I assisted Dr. Nicole Vélez with interviews and questionnaires in a psychology study that focused on a systemic evaluation of families that included a cancer patient. Although I enjoyed participating in those projects, I developed a significant interest in behavioral neuroscience research. My burgeoning interest in behavioral neuroscience led me to spend the last summer of my undergraduate program at the State University of New York at Buffalo as a research assistant. I worked under the mentorship of Dr. Matthew Paul in his Behavioral Neuroendocrinology laboratory. Dr. Paul's laboratory focuses on the effects of hormones in development, behavior, and sex differences during the adolescent stage. I specifically studied the effects of isolation stress during adolescence on a particular pathway of a neuropeptide called Vasopressin using an animal model. After that experience, I knew I wanted to pursue a career in research. As a psychology major, I was aware that I needed to gain more knowledge and experience in the neuroscience field before applying to a graduate program and Discovery PREP provided me with that opportunity. I am confident that as part of this prestigious program, I will acquire more knowledge and experiences to become a more qualified Ph.D. applicant. PREP will also allow me to thrive in a collaborative environment that will lead me to greater success.
Erika Mendoza Mendoza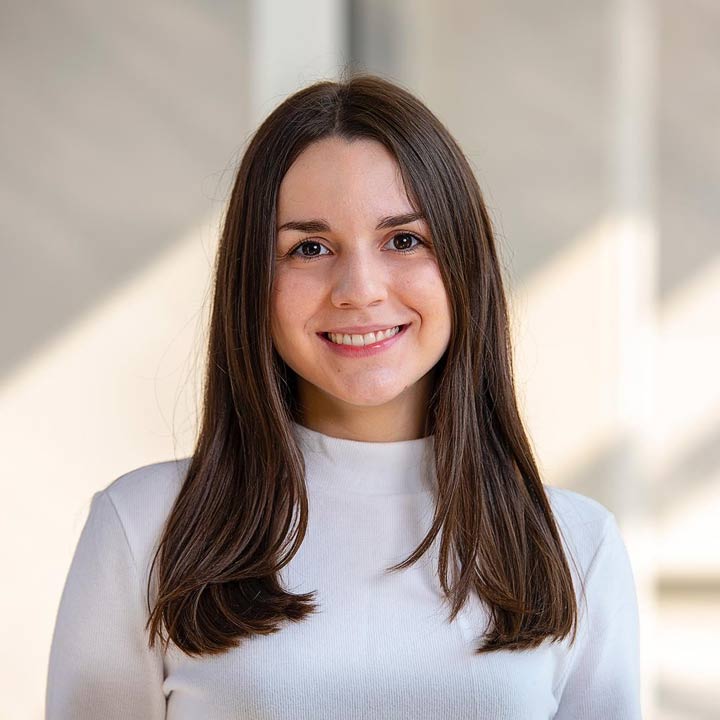 I am a first-generation, aspiring graduate student from Puerto Rico. I graduated from the University of Puerto Rico in Aguadilla in May 2020, with a Bachelor of Science in biomedical sciences. While there, I engaged in basic biology research as a sophomore under the mentorship of Dr. Robert J. Mayer. This experience increased my interest for applied knowledge in various fields of research. In summer 2019, I had the privilege of being an SROP Scholar at the Pennsylvania State University. At PSU, I had the opportunity to conduct research under the direction of Dr. Andrew D. Patterson and graduate student Bipin Ramal. My work focused on the effects of the first-line antidiabetic Metformin on the gut microbiota of patients with Type 2 Diabetes Mellitus (T2DM). During my last year as an undergraduate, I was involved in a research project funded by the NSF as part of the Puerto Rico-Louis Stoke Alliance for Minority Participation. This project focused on isolation and characterization of hemocyanin from Odonata species in Puerto Rico. The research concentrated on the possibility of its use a homologous agent to EDTA in chelation therapy. In addition to my laboratory work, I worked as a general and organic chemistry tutor as part of the Work and Study Program at my undergraduate institution for two years. I am an art enthusiast, travel lover and a passionate researcher in the STEM field. My participation in PREP will allow me to strengthen and expand my research background and boost my academic competitiveness to pursue further graduate studies. I aim to empower through diversity of experinces by preparing myself with the tools to develop professionally and build connections that pursue the greater good of basic and translational research.
Nahara Vargas Maldonado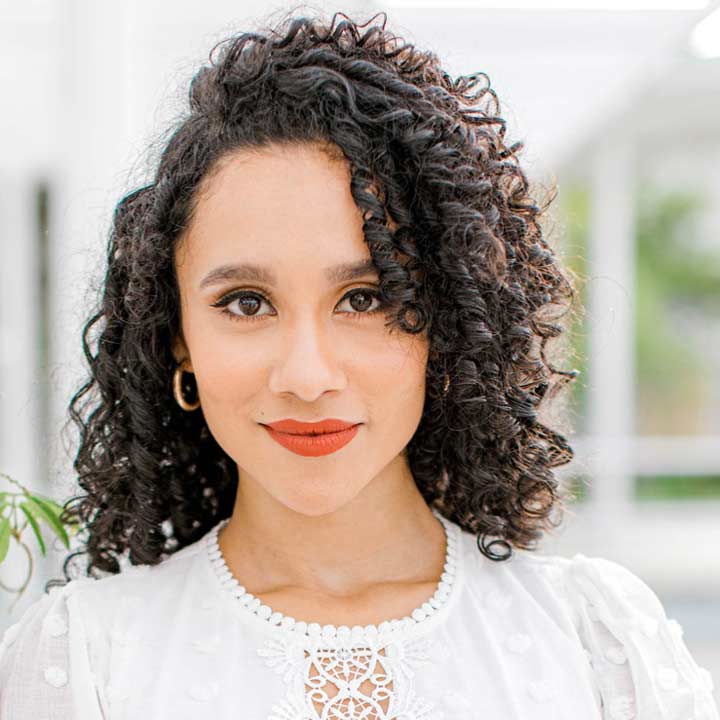 I am a first-generation Latina who strives to be successful in the scientific community and serve families in my country and abroad. Growing up in an economically disadvantaged community in the northwest region of Puerto Rico, I experienced the effects of healthcare and educational disparities; for this reason, from an early age, I knew I wanted to bring reformation. This reformation started by obtaining an education that enabled me to combine my passion for science and my love for the community. After five years, in May 2020, I completed a BSc. in biology with an emphasis in biomedical sciences. During my time as an undergraduate student at the University of Puerto Rico, Aguadilla Campus, I was able to conduct research under the mentorship of Dr. Yadira Malavez. Along with my colleagues, I studied the role of Staphylococcus aureus, a pathogenic bacterium, in the development of subclinical mastitis in cattle that lead to reduced milk production and significant economic loss. We implemented multiple molecular techniques to study the virulence factors profile including antibiotic resistance and biofilm formation capacities from the bacterial isolates. Additionally, we evaluated the prevalence of Methicillin-Resistant Staphylococcus aureus (MRSA) in milk samples. This opportunity gave me access to local and international forums for the dissemination of our findings and motivated me to pursue higher education in science. All of these experiences, including community engagement, have led me towards the path of a Ph.D. in Immunology and Infectious diseases. These fields will allow me to take my work outside of the laboratory and affect many lives. I joined Discovery PREP with the mission of acquiring research experience in an institution that combines basic science and clinical research, develop novel skills, enhance my network, and to give continuity to my preparation for the next step in my academic life. I feel great pride and gratitude for being part of this program and I am committed to working hard for the advancement of science in underserved communities.