Encouraging individuals underrepresented in the biomedical research workforce, to pursue a doctorate in biomedical research.
The Discovery Postbaccalaureate Research Education Program (PREP) is an National Institutes of Health (NIH) funded program that provides an intense paid research experience in outstanding research facilities with leading investigators at The Ohio State University College of Medicine. This one year program also provides comprehensive professional development experiences and workshops to strengthen professional skills in order to excel in research and graduate school. Overall, this experience is designed to prepare individuals for admission into a biomedical sciences PhD program.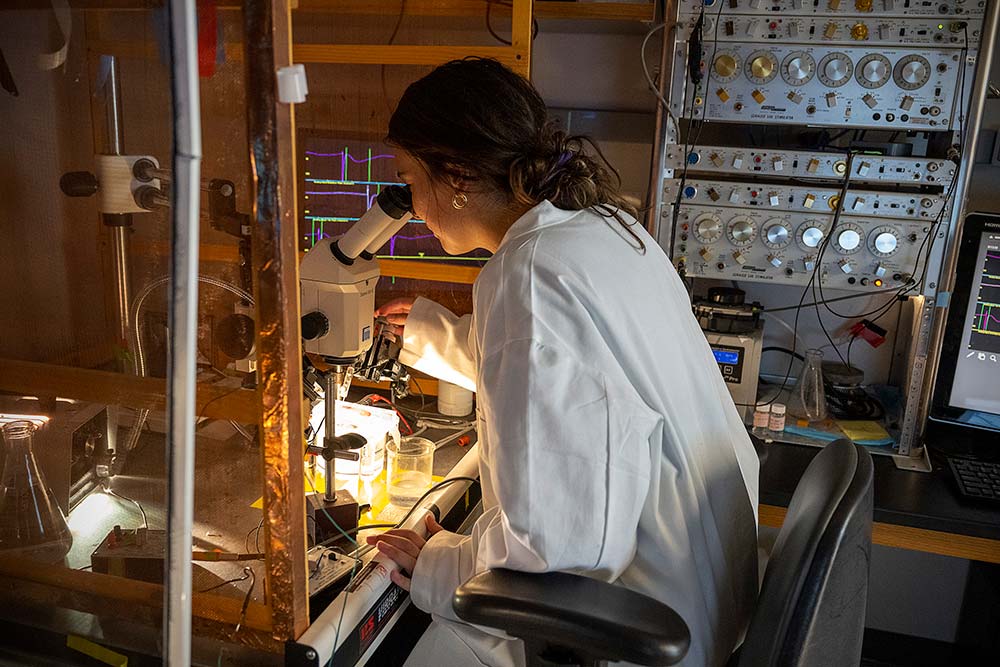 Discovery PREP trainees spend 75 percent of their time in the laboratory with an experienced research mentor committed to the mission of the Discovery PREP program. At the bench, trainees gain invaluable hands-on research experience completing a research project and working towards the presentation and publication of their research findings. The remaining 25 percent of trainee time is devoted to academic and professional development. Trainees are provided a competitive salary and access to benefits during their participation. It is expected that participants will enter a biomedical PhD graduate program after completion of Discovery PREP program.
Why Choose Discovery PREP?
Participants in the Discovery PREP Program receive:
12 month paid research experience with access to health and other benefits.
An intensive research experience in an active and dynamic laboratory.
Research mentoring by renowned leaders in their chosen field who are experienced with preparing individuals for Graduate School.
Access to state of the art facilities and the ability to perform research in a collaborative and open environment.
Practical exposure to two to three laboratories before selecting one to join for the remainder of the year.
Access to GRE test preparation services and tutoring opportunities.
Exposure to graduate level course work that supplements and reinforces information learned in lab.
One-on-One career counseling with support in resume and graduate school application preparation.
Access to Peer Mentors that can provide first hand advice on what it takes to succeed as a graduate student today.
Professional development workshops focusing on communication and writing as well as goal setting, motivation, and perseverance.
Participation in the Discovery PREP journal club and formal training in reading and presenting primary literature.
Ample networking opportunities including lab meetings, group journal clubs, presentation of research findings at the annual OSU Wexner Medical Center Research Trainee Day, and support to attend a National Meeting and present research findings.
The biomedical research environment at Ohio State is an excellent location to attain the experiences and skills necessary for graduate school. Research within the Medical Center is openly discussed and highly collaborative with over 260 principal investigators performing research in the Biomedical Sciences. The medical campus is well concentrated with most research labs accessible by a short walk or shuttle bus ride. The facilities at Ohio State are state of the art and many core services are available to expand the expertise available to individual researchers. Collaborations between laboratories are highly encouraged and many research programs cross disciplines to involve multiple investigators across campus. This provides an exceptional environment for training for scientists and affords ample opportunities for networking.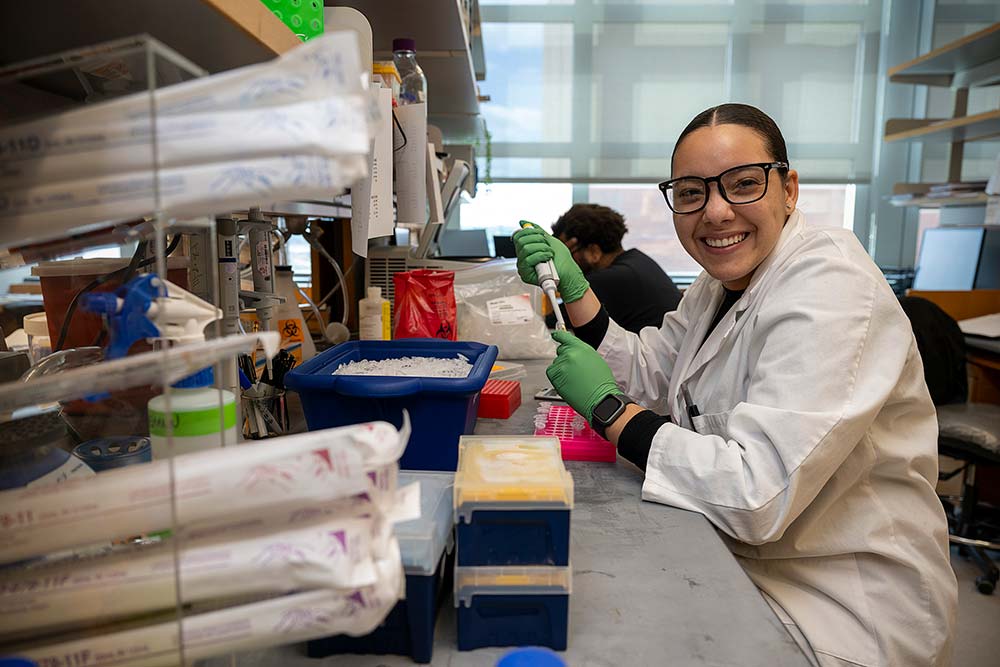 Discovery PREP Mission
The mission of Discovery PREP is to encourage individuals, including individuals from populations that are underrepresented in the biomedical research workforce, to pursue a doctorate in biomedical research. Discovery PREP accomplishes this mission by providing opportunities and training for recent baccalaureate degree graduates to:
Obtain the intensive research experience needed to gain admission to, and succeed in, a nationally renowned biomedical science PhD program.
Develop the professional skills necessary to thrive in the laboratory setting and excel in a competitive biomedical science PhD program.
The Discovery PREP training program is supported by the National Institutes of Health (NIH) through the mission of the National Institute of General Medical Sciences division of Training, Workforce Development, and Diversity. Discovery PREP supports individuals from diverse background who hold recent baccalaureate degrees in their goal to pursue doctorates in biomedical sciences. The National Institutes of Health (NIH) supports programs that foster research training and the development of a strong and diverse biomedical research workforce as this stimulates research on health problems that disproportionately affect minorities and the medically underserved. One component of a broad, trans-NIH strategy to address the need to promote diversity in the biomedical research workforce is to develop, implement, and evaluate innovative approaches to research training and mentoring with the goal of engaging individuals from diverse backgrounds and helping them prepare for and succeed in biomedical research careers. The long-term goal is to enhance the NIH mission through a more diverse and robust workforce, attracting talented individuals from all population sectors. This leverages the power of our country's diversity in the biomedical research enterprise and ensuring the attraction and retention of the best minds for solving complex problems and developing innovative methods to improve human health.
Upcoming Virtual Info Sessions
Learn more about Discovery PREP
Learn more about Discovery PREP