About the Program

Our one-year post-graduate fellowship opportunity is aimed at junior faculty for the development of clinician educators. Most residency programs do well at preparing graduates to be excellent clinicians. Those graduates that choose to be academic clinicians are excellent at running service lines and are often engaged in quality improvement and safety research. However, academic clinicians are often expected to effectively educate and guide our future physicians with relatively limited training in education. This program aims to enhance education skills and to develop educational leaders.
Participants will learn how to facilitate knowledge acquisition as teachers, design curricula and educational programs, as well as run courses or clerkships. Participants will be provided with educational tools needed to build, evaluate and improve educational programs. Participants will also learn the basics of educational research and complete a scholarly project. Ideally, participants will leave this program with the skills needed to be an expert educator, leader in undergraduate and graduate medical education and a scholarly productive faculty member. A certificate of advanced education will be conferred by the Department of Internal Medicine upon successful completion of the program.
Fellow Responsibilities
Fellow Responsibilities
Patient Care Responsibilities

Educational Responsibilities

Research Responsibilities

Trainee Supervisory Responsibilities

Clinical Procedure Requirement

Additional Opportunities
Application Process
This will be offered as a postgraduate independent fellowship open to residency or fellowship graduates of all internal medicine subspecialties. Two fellowship slots are available for the 2024-2025 academic year. Applications will be reviewed by a committee from the Department of Internal Medicine.
Prerequisite training and selection criteria
Must have a doctorate level degree: MD or DO
Must have completed an ACGME-accredited residency or fellowship program and be board certified or board eligible
Must be licensed to practice in the state of Ohio
Must be eligible for employment at OSU as attending level faculty and undergo required credentialing, background check and drug testing
Must interview with and be hired by the division where clinical work will be done (i.e. hospital medicine, cardiology, pulmonology, etc.)
This is not a J1 Visa opportunity
Application dates
Application opens: July 1, 2023
Submission deadline: Dec. 31, 2023
Application must include and can be sent using the link below:
CV
Personal statement (one page maximum)

Include career aspirations and explanation of why you want to participate
Goals during one year fellowship
Description of desired focus area

Responses to the following prompts within application

What area of teaching and education interests you most? Why?
Is there someone at Ohio State with whom you are interested in working?
Specify the internal medicine specialty you would like to spend your clinical time (hospital medicine or general internal medicine for those completing residency; subspecialty of training for those completing fellowship).

Three letters of support (one from program director if currently enrolled in residency or fellowship)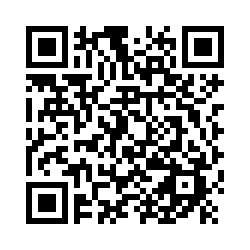 Submit application here (after July 1)
Download fellowship requirements
If you have questions regarding any details of the fellowship, contact the program director via email.
Daniel McFarlane, MD
Senior Fellowship Director
Daniel.McFarlane@osumc.edu