About the Program
The general objective of the Nephrology fellowship at the Ohio State University is to provide the trainee with a comprehensive experience in clinical nephrology and, for those following the research track, an indepth research experience that will prepare them for a career in academic nephrology. The specific objectives of the program are as follows:
Provide a detailed experience in clinical nephrology and its procedures appropriate to both the hospital and out-patient setting.
Integrate clinical training with the clinical and basic sciences through regular didactic sessions.
Encourage the pursuit of research activities and the development of problem solving skills.
The members of the Nephrology faculty are dedicated to providing the Nephrology trainee with a broad base of clinical and research skills leading to board certification in Nephrology and a productive career as a clinical or research Nephrologist.
Curriculum
The Nephrology Fellowship at The Ohio State University Wexner Medical Center consists of two years of clinical nephrology training, with equal emphasis on inpatient and outpatient medicine. Interventional nephrology training is integrated during the fellowship for those candidates interested in pursuing practice opportunities in this field.
In addition, a third year of training is available in glomerular diseases or transplantation. If funding is available, a third year of research fellowship training may be taken.
Nephrology Fellowship Paths
Nephrology Fellowship Paths
In addition to providing excellent training in all aspects of nephrology, the Division of Nephrology is well-known for unique strengths in several areas including glomerulonephritis, kidney and pancreas transplantation, interventional nephrology, renal pathology and combined adult-pediatric nephrology.
Education Service Blocks by Fellowship Year
Education Service Blocks by Fellowship Year
Inpatient Rotations

Outpatient Rotations
Conference Schedule
Nephrology Core Conference
Second year fellows present based on Nephrology Boards content.
Tuesdays, 7:15 a.m.- 8:00 a.m.
Nephrology Clinical Conference/Journal Club
The Nephrology Clinical Conference is a clinical meeting of nephrology faculty, fellows and house staff, where one or two interesting clinical cases are prepared by the fellows, presented and discussed.

Mondays, Noon- 12:30 p.m. (occurs weekly)
395 W. 12th Ave. Columbus OH, 43210 (Ground floor conference room)
Nephrology Journal Club
Fellows are responsible for choosing (with faculty guidance) one or two current original articles, generally from nephrology journals, and presenting and critiquing the articles for the group.
This conference is held monthly on Tuesdays, in place of clinical conferences
Renal Grand Rounds


This weekly conference is a major didactic session for both faculty and fellows. Faculty, fellows, guest speakers and visiting professors present in-depth topics in either a lecture format or round table discussion format. This conference includes basic science, clinical and research presentations. Once a month research faculty from the Division of Nephrology and other interested departments meet to present research in progress from their respective laboratories. This conference provides important interactions between different research groups and helps to maintain a cooperative research spirit within the division.
Fridays, 12 p.m. - 1 p.m.
395 W. 12th Ave. Columbus, OH 43210 (Ground floor conference room)
Nephropathology Conference

Conducted weekly, the fellows and faculty meet with an OSU nephropathologist to go over recent biopsies. A brief clinical summary is presented, usually by the fellow who did the biopsy, followed by an examination of the pathology. There is then a discussion of the disease pathophysiology and pathogenesis.
Tuesdays, 2 p.m. - 3 p.m.
Application Process
All applicants must use the Electronic Residency Application Service (ERAS). We do not accept paper applications or "supplemental" applications.
Required Documents
Personal statement
Curriculum vitae
Medical school transcripts
Three letters of recommendation from faculty familiar with your performance, with at least one letter from your program director
Proof of citizenship
USMLE board scores
ECFMG certificate (if applicable)
Eligibility Criteria
MD or DO
US citizenship, permanent resident or J1 Visa status
Completion of a three-year U.S. postgraduate training program by the time of entry into the fellowship program
Foreign medical graduates must have a valid ECFMG certificate
Interview Process
Selected applicants will be invited to interview with our program. Please note that submitting an application to ERAS does not guarantee an interview. Only those selected to interview will receive communication regarding the opportunity to interview
Candidates will be interviewed by nephrology faculty members, the program director and will also meet with our current fellows
Applicants are responsible for interview expenses such as travel, lodging and incidentals
Applications Accepted
Interview Period
Our Educational Team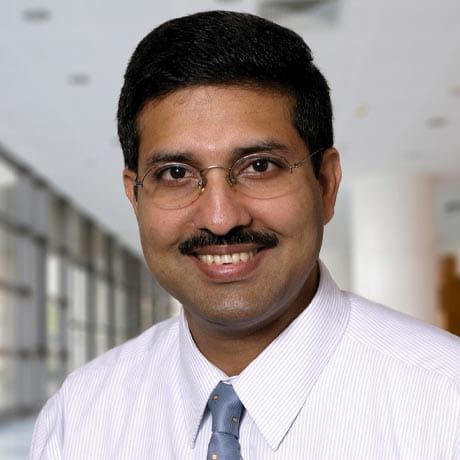 Uday Nori, MD
Fellowship Program Director
Associate Professor, Clinical Nephrology
Physician, FGP-Nephrology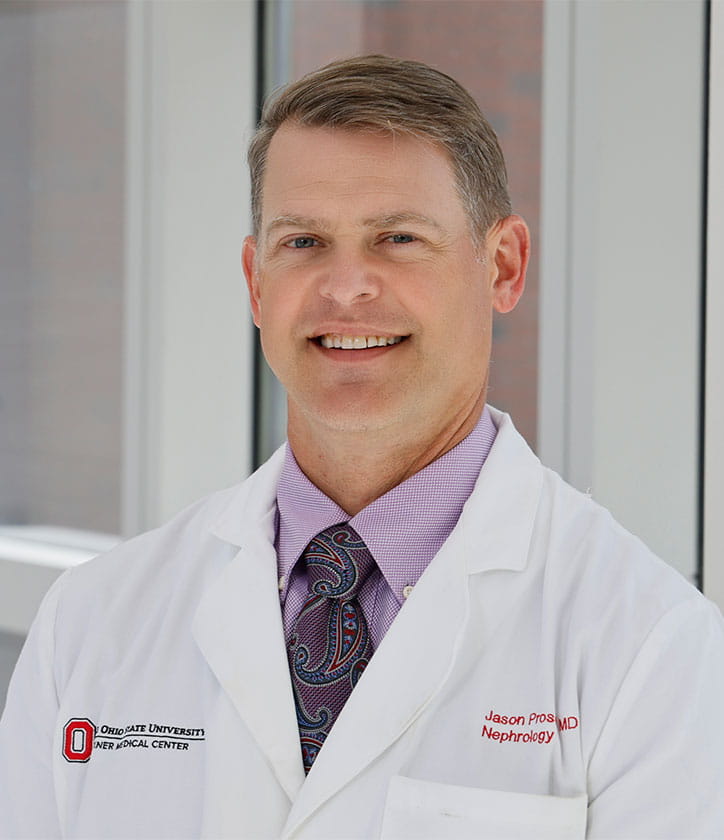 Jason Prosek, MD
Associate Program Director
Associate Professor, Clinical Nephrology
Physician, FGP-Nephrology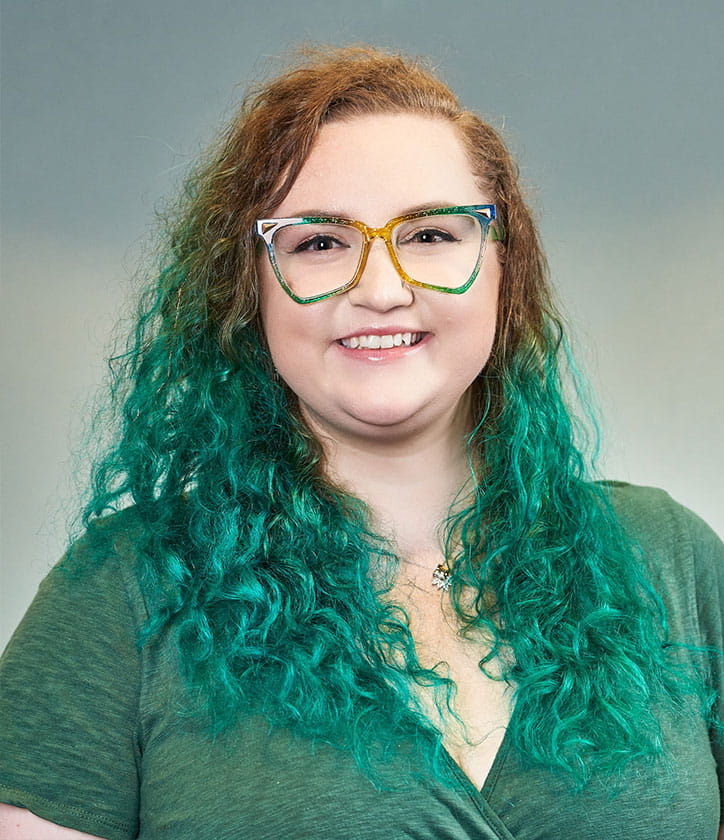 Steph Stump, MA, MPA
Program Coordinator
If you have any questions please contact Steph Stump for more information regarding the Nephrology Fellowship program.

Steph.Stump@osumc.edu

614-366-5200
1664 Neil Avenue, Suite 4100
Columbus, OH 43201