Do you have a passion for primary care and giving back to your community? The AAMC predicts that by 2034, there will be a shortage between 17,800 - 48,000 primary care physicians (e.g. family medicine, general pediatrics, geriatric medicine) in the workforce. Ohio State's three-year Primary Care Track (OSU-PCT) medical school program will prepare you to be successful in a career in primary care, with collaborative faculty mentorship, advising, early-and-often clinical learning experiences in family medicine offices and a cultivated learning community dedicated to support and helping you succeed. In addition to a tuition scholarship off some portion of in-state tuition for all enrolled time, there is a cost-savings of one year's tuition and also one year of earnings by completing medical school in three years. Students are also eligible to apply for additional scholarships and Ohio-specific grants. Upon meeting the academic and professional standards for graduation from OSU COM, should you choose to rank us, you would be positioned to match at the OSU FCM Residency Program through the National Resident Matching Program.
Why apply to Ohio State's 3-Year Primary Care Track
An accelerated curriculum leading to the MD degree in three years instead of four

Core curricular objectives that are identical to the college's four-year track, the Lead.Serve.Inspire. curriculum

Family medicine mentoring over three years

Support and engagement from the PCT faculty, residency faculty and residency program

Tutoring and exam preparation

Tuition scholarship, covering up to 50% of in-state tuition all three years

Students will progress into the OSU Family and Community Medicine Residency Program assuming all requirements are completed and students wish to remain at Ohio State
Completion of medical school and residency training in family medicine in six years
Three year breakdown
PCT1 – Year 1
Clinical rotations begin during the first week of medical school. Students are paired with a family medicine physician beginning their first week of Primed for Practice orientation and work longitudinally throughout medical school in the same clinic with the same preceptor.

Primed for Practice: Orientation course to introduce PCT students to medical school and to the Dept. of Family and Community Medicine. Students arrive 3 weeks ahead of medical school orientation to start in the PCT curriculum. Topics include note-writing, patient interviewing, and history taking as well as events such as learning community, family medicine specialty exploration, and meet and greet with residency program.

ACE+: Covers topics related to different family medicine specialty clinics at Ohio State relevant to diverse patient populations served in a patient-centered medical home.

Primary Care focused Longitudinal Group: Classmates and facilitator have an identified interest in primary care populations. Additional topics presented related to social determinants of health and the patient-centered medical home.

Peer Tutoring and Faculty Advising: Students are assigned a peer tutor throughout Part 1 of the LSI curriculum and meet each block with PCT program directors for career and curriculum advising.
PCT 2 – Year 2
Summer Host Defense: The summer between Med1 and Med2 year are spent on-campus so students to accelerate more quickly through the Part 1 curriculum and enter Part 2 a ring ahead of their peers.

Continued ACE clinical sessions in the LP and UPWP curriculum

Part 2 pre-entry with focus on preparing for the NBME Step 1 exam completed half-way through a student's second year of medical school

Begin Part 2 curriculum in the UPRSN ring in the final semester of year 2
PCT 3 – Year 3
Students complete the Part 2 curriculum including the UPSMN and UPWP rings before study time and completion of the Step 2 Exam. Students complete the required components of Part 3 including 2 blocks of AMHBC (Mini-I and Emergency Medicine) and AMRCC (longitudinal ambulatory block and interprofessional chronic care block), a QI project, and their student portfolio before graduation in May. Student's Part 3 curriculum is focused on preparation for a residency in family medicine upon graduation.
Requirements
We are looking for the family physicians of the future who demonstrate a commitment to social responsibility and a strong desire to enter into a career in family medicine. Only students who meet the following criteria will be considered for the program:
Strong motivation to enter a career in family medicine
Maturity necessary to be successful in an accelerated three-year program
A record predictive of success in an accelerated three-year program

How to Apply
First, designate The Ohio State University on the electronic AMCAS application, and select Regular MD as the application type.
Next, contact us at threeyeartrack@osumc.edu for further instructions on specific steps to follow to apply to OSU-PCT.
Please note that your application to the OSU-PCT program will not be complete until you have informed The Ohio State University College of Medicine of your interest in this program.
Competitive applicants will be sent a secondary application. Your application to the Ohio State College of Medicine Primary Care Track is complete when your secondary application is received.
Qualified applicants are invited for interviews, which take place from September to March, and will complete an interview day with the college of medicine and an interview day with the OSU-PCT and residency representatives.

Selection Process
Application for this program opens June 1 via the AAMC American Medical College Application Service (AMCAS).
Criteria for selection include demonstrated interest in family medicine and primary care through experiences, interests and/or understanding of the field. Applicants will complete an additional application that will give them an opportunity to discuss their interest and understanding of family medicine. Applicants should demonstrate academic credentials predictive of success in an accelerated, three-year curriculum.
Applicants to The Ohio State University College of Medicine will not be permitted to apply to both the standard 4-year MD program AND the Primary Care Track MD Program.

Contact
For more information on the Primary Care Track and directions on how to apply, please contact us at threeyeartrack@osumc.edu.
Current Student
Selena Taha
Since Selena was young, she knew she wanted to become a doctor so she could provide compassionate care to patients within her community.
Primary Care Residents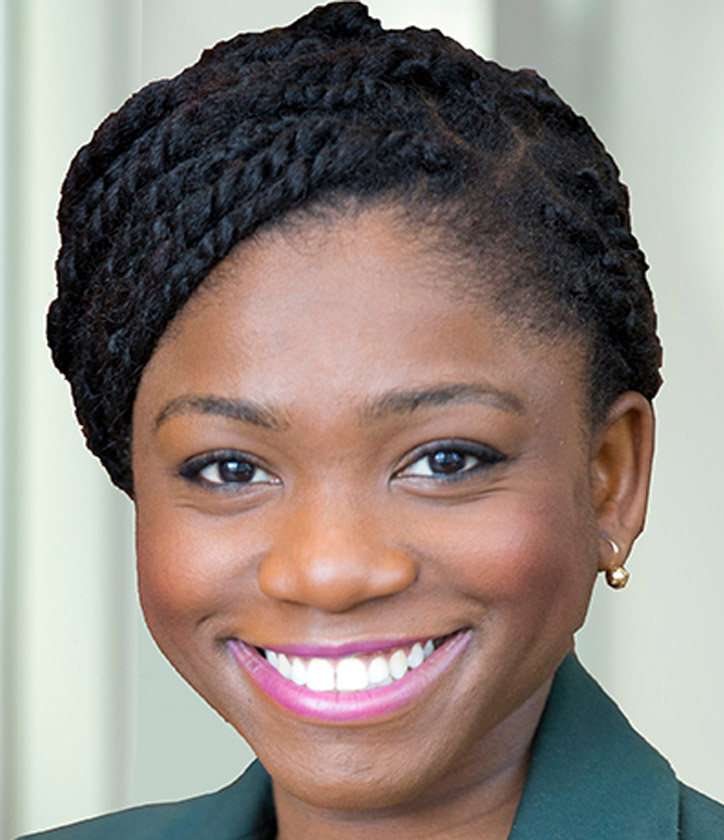 Amara Ugwu Decker, MD, MPH
MD: The Ohio State University
Graduate: Emory University Rollins School of Public Health
Undergraduate: University of Chicago
Hometown: Columbus, OH/Enugu, Nigeria
Why I chose Ohio State: Ohio State's Family Medicine program is the perfect balance of community-based practice and academic-focused research. I have found the faculty to be accomplished and experienced teachers that are invested in my development as a physician. Also, Columbus is a great place to learn; the diversity of patients and their needs adds to the strength of this program.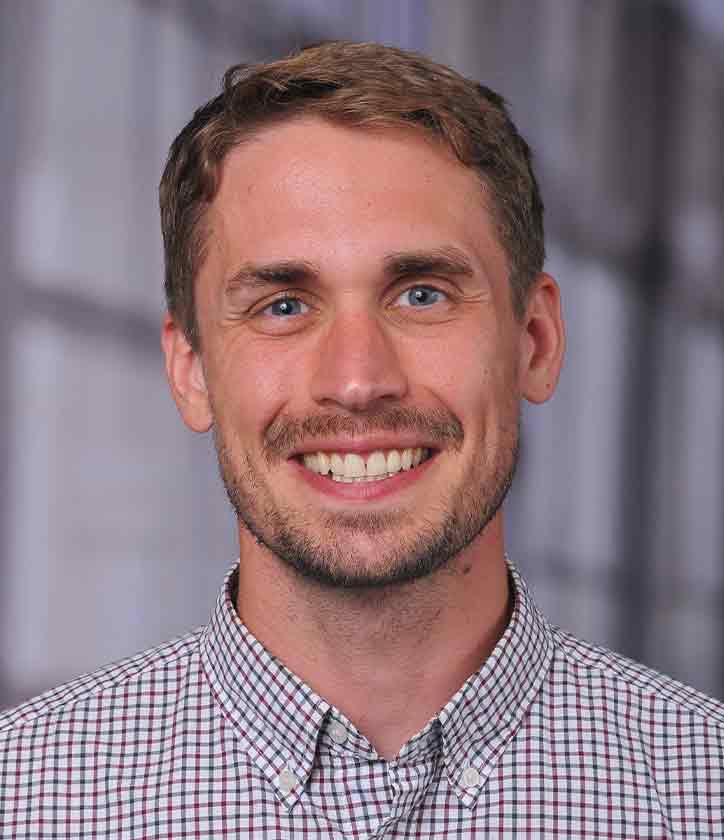 Ryan Poland, MD
MD: The Ohio State University College of Medicine
Undergraduate: Virginia Commonwealth University
Hometown: Belleville, MI
Why I chose Ohio State: Ohio State has a great community program feel while still having access to all of the benefits of a large academic institution. We get access to top notch research opportunities, an impressive catalog of further degree programs, and great training with leaders among various subspecialties within medicine all while getting to come home to a small clinic every week. All that was enough without even considering how welcoming the faculty and current residents are.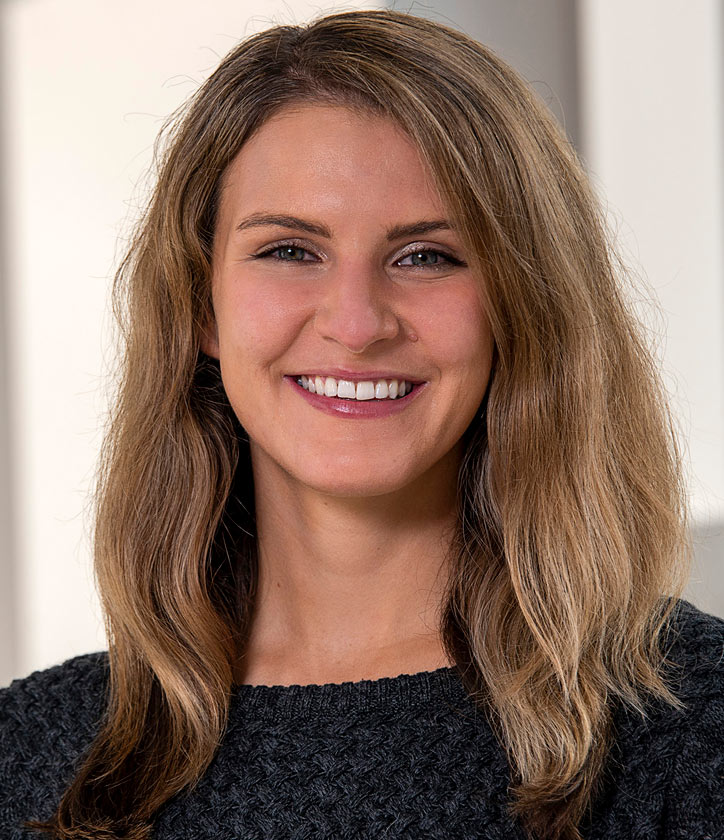 Allison Porter, MD
MD: The Ohio State University
Undergraduate: The Ohio State University
Hometown: Chagrin Falls, OH
Why I chose Ohio State: Columbus and Ohio State have been my home away from home during my undergraduate and medical school years. It has been an incredible place to live and learn. The city is growing so rapidly, I never feel like I run out of places to explore or things to do. Ohio State has provided me with endless opportunities to develop myself through the myriad of resources available to students, residents, and faculty. I am humbled to work with so many incredible attending physicians and co-residents who bring exceptional knowledge and enthusiasm to everything they do!
Frequently Asked Questions
Frequently Asked Questions
What happens to my application if I'm not selected to enter the three-year track?

What happens if I change my mind about family medicine?

What are the deadlines for applying to the OSU-PCT?

When does the OSU-PCT start?

Am I eligible for financial aid in the OSU-PCT?

Can I complete a dual degree in the OSU-PCT?