Ohio State residency programs are among the best in the nation
Four residency programs at The Ohio State University College of Medicine and The Ohio State University Wexner Medical Center have been recognized among the top competitive programs in the nation, according to a recent poll.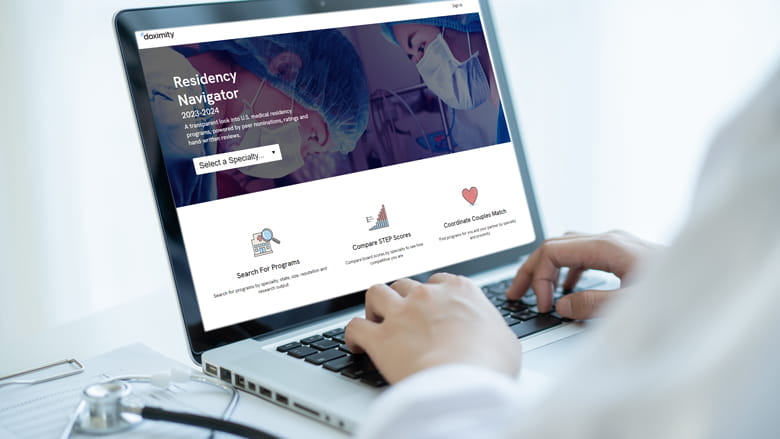 Medical residency programs are the first step in a medical doctor's post-graduate work, where pivotal career choices are often made to specialize in specific areas of care. These programs, held at medical centers, expose newly minted physicians to specialties where they continue to hone medical skills, advance patient care and forge relationships that often shape the trajectory of their careers. Programs are competitive with a limited number of spots where medical school graduates apply and compete to fill.
Deciding where to complete residency training, then, is a weighty decision. Tools that offer insight and guidance to help physicians make sound personal and career decisions can be informative and extremely useful.
One such tool is Doximity's annual Residency Navigator. Each year, Doximity, a professional networking website for physicians, conducts a national poll of board-certified physicians to evaluate the caliber of accredited residency programs. In turn, an estimated 90% of graduating medical students use Doximity to research residency training programs and aid in their decision-making process.
Four Ohio State College of Medicine residency programs are considered top 10 programs by physician reputation in the country: Otolaryngology, Combined Internal Medicine/Pediatrics in partnership with Nationwide Children's Hospital (NCH), along with General Surgery and Child Neurology, an NCH program in the Ohio State College of Medicine Department of Pediatrics.
"Residents who come to Ohio State have access to our talented clinical faculty who are at the top of their game in their specialties. Our outstanding residency programs drive innovation in patient care and produce some of the most highly sought-after physicians in the world," says Carol R. Bradford, MD MS, FACS, dean of the Ohio State College of Medicine and vice president for Health Sciences at the Ohio State Wexner Medical Center.
Residency programs at the Ohio State College of Medicine and the Ohio State Wexner Medical Center continue to move up in these rankings. This year, Obstetrics and Gynecology and Plastic Surgery residency programs broke into the poll's top 20 spots.
"Ohio State residency programs provide unique learning and training experiences, which include a focus on quality improvement and safety initiatives. Those initiatives focus on the academic medical center's mission — promoting health care equity, reducing health care disparities and ensuring the best possible patient outcomes," says Daniel Clinchot, MD, vice dean for Education at the Ohio State College of Medicine and professor and chair of Biomedical Education and Anatomy.
The medical center also offers a program that allows residents to tackle quality improvement projects to enhance patient care.
"Each year a diverse group of energized residents come into our program with a fresh set of eyes. They are eager to share observations and insight into our hospital environment," Dr. Clinchot says. "The House Staff Quality Forum is an opportunity for them to share ideas that can lead to improvements in patient care and communications among providers."
When resident physicians choose the Ohio State Wexner Medical Center, they have opportunities to get hands-on experience at some of the nation's top hospitals and research centers, including Nationwide Children's Hospital, the nation's sixth-best pediatric hospital as ranked by U.S. News & World Report, and The Ohio State University Comprehensive Cancer Center – Arthur G. James Cancer Hospital and Richard J. Solove Research Institute, the nation's third-largest cancer hospital. The Ohio State Wexner Medical Center is nationally ranked in 10 adult specialties and high performing in an additional two, as well as in 15 procedures and conditions.
Aside from poll results, resident candidates should consider the training opportunities and learning environments that are offered with each program, says Scott Holliday, MD, associate dean of Graduate Medical Education at the Ohio State College of Medicine.
"It's essential that are our residents have a positive, successful experience in our programs, so we focus intently on offering an environment that supports innovation and compassionate care," Dr. Holliday says. "We foster comradery amongst our residents. We ensure they are mentored and supported by veteran world-class physicians. And we provide access to state-of-the-art technologies to help them stay abreast of the newest advances in medicine."
Through this rich mentorship, strong support and innovative programming, residents who graduate from the Ohio State College of Medicine are transforming the health of our communities.