There are few gifts as profound as the gift of healing. This is the gift that body donors are, in effect, giving to generations of patients when they bequeath their bodies to science. Learning about the body's intricacies from a textbook or three-dimensional projection doesn't provide the same sense of humanity conveyed by the donors. To thousands of health sciences students who study the human body and its intricate functions, body donors represent their first patients.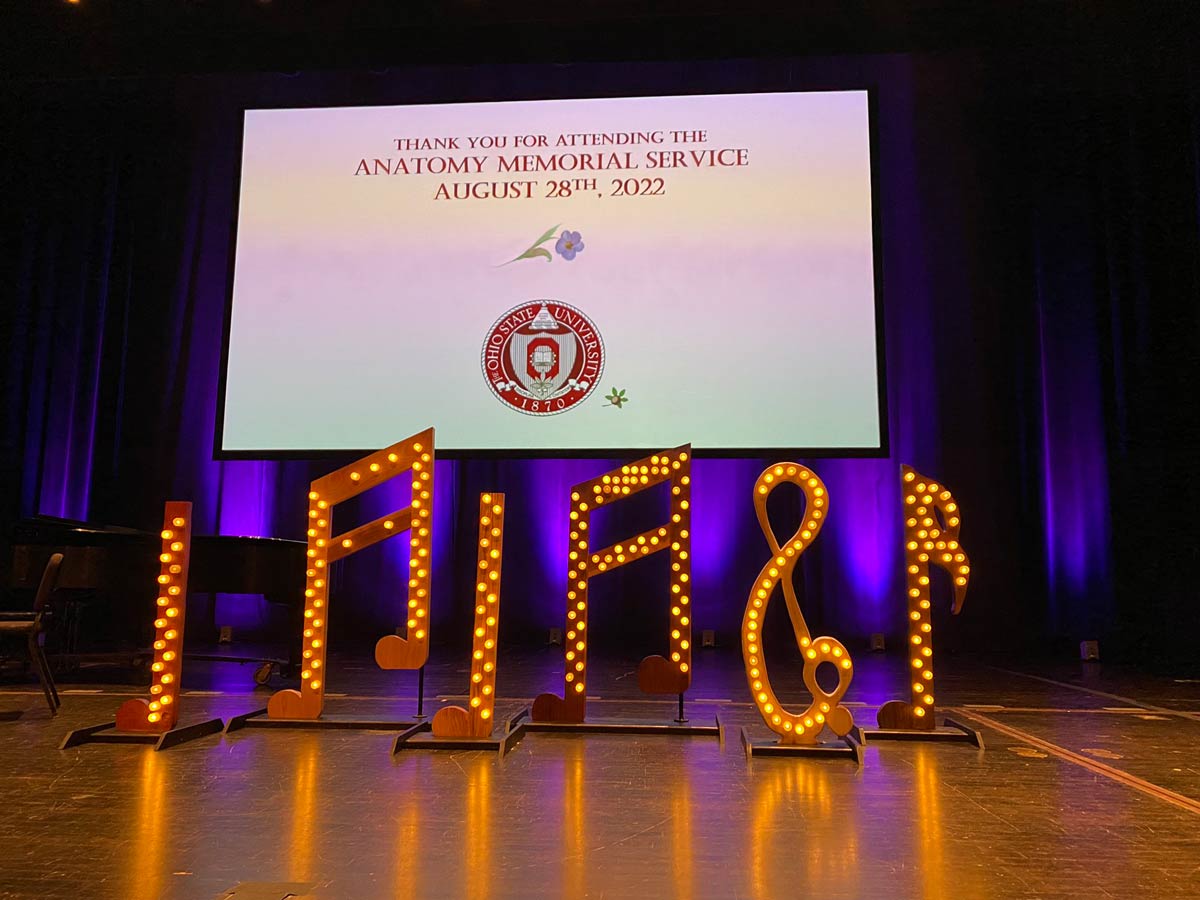 Each year, students join together to organize a memorial service that recognizes these donors' generous gifts and humanizes them in a way that can't be done in a laboratory.
The gesture is a meaningful one to the families who remain behind as it allows them to better understand the impact their loved one has on health sciences students.
Several hundred attendees gather at Ohio State's Mershon Auditorium for an afternoon that includes faculty and student testimonials as well as a gift to donors' family members.
For all of the tears, embraces and solemnity of the service, the day's prevailing message is one of reverence and gratitude for the enormity of the donors' generous gift.
The Memorial Service, held the last Sunday of August in the Mershon Auditorium, honors donors who passed away the previous April 1 through March 31.