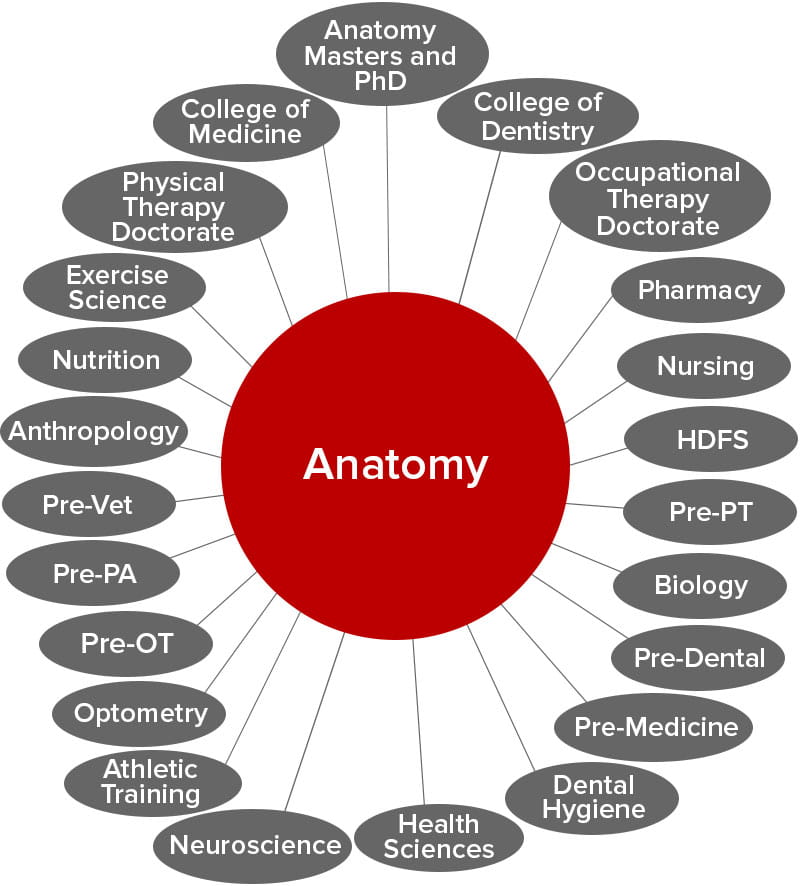 The outreach mission of the
Division of Anatomy
is to enhance anatomical knowledge and appreciation of the human body. In line with the mission statement of the University, the Division is dedicated to advancing a culture of engagement and collaboration (including the exchange of resources) with the citizens and institutions of Ohio, the nation, and the world. Our outreach efforts encompass working with high schools, other colleges/universities, and community programs. Students should leave our labs and feel as though they attained knowledge, they would not from their standard learning environment and with new understanding of how anatomy impacts our lives every day and the careers that rely on it.
High school students
The division offers high school visits in our cadaver labs that that give them hands-on experience in a collegiate setting. Under the guidance of anatomy faculty and graduate students in anatomy, participants see what is truly under the skin and this increases their understanding of the body.
These sessions typically run for an hour and can be custom tailored based on the level of understanding participating groups have of anatomy. Visits are scheduled based on the availability of staff and space throughout the academic year. In the spring semester, the division holds an Anatomy Outreach Day which enables many schools, unable to attend during the rest of the year, to book one-hour time slots throughout the day to experience the cadaver lab.
To book an outreach session or receive a student permission form, please contact Dr. Melissa Quinn.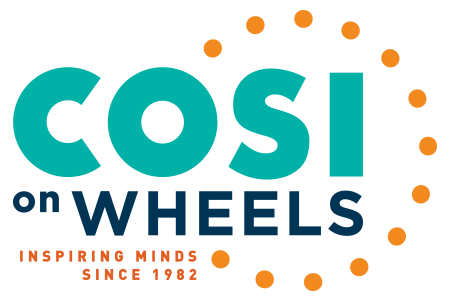 COSI
The Division of Anatomy is collaborating with COSI on the modification and creation of a program called "Anatomy in Action" as part of their community-based education workshops. The program has been completely retooled to revolve around "What is anatomy and how is it used clinically." The new program is a one-hour interactive session split into multiple stations. Each station is career focused and provides relevant anatomy information for a specific region including images, models, and/or specimens. Supplementing the anatomy are clinical cases tied to the relevant anatomy where participants need to determine what is wrong with the patient based on different imaging. The program will also highlight the anatomy program at The Ohio State University and how we are involved in the different health sciences. The workshop is scheduled to "roll out" this fall. For more information visit the COSI.org