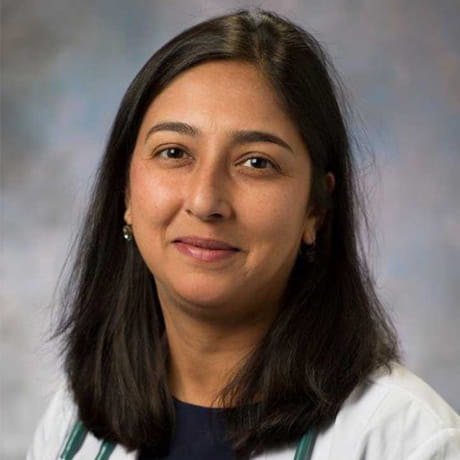 On behalf of The Ohio State University and Nationwide Children's Hospital, I am thrilled to welcome applicants to our joint ACGME-accredited Clinical Informatics Fellowship. Our unique program combines the resources and expertise of two world-class institutions into an exceptional learning environment for talented physicians from any specialty background to become outstanding informaticians.
Ohio State is one of America's largest and most comprehensive land-grant universities, with nearly 70,000 undergraduate, graduate and professional students, and 4,000 faculty across 15 different colleges. The Ohio State University Wexner Medical Center operates across several campuses throughout the region with almost 30,000 employees, and has been ranked by U.S. News and World Report for 27 consecutive years. Meanwhile, Nationwide Children's Hospital is one of the nation's largest freestanding pediatric institutions with over 14,000 employees and one of the largest pediatric research centers in the country. Both institutions sit in the heart of Columbus, Ohio—the second-largest city in the midwestern United States and one of its most diverse. Columbus boasts one of the largest concentrations of economic activity in North America, including corporate headquarters or special research divisions for over 30 Fortune 500 companies.
Within this vital economic, technological and socially vibrant community, our program offers a supportive environment for both clinical and academic work, as well as access to cutting-edge research in biomedical informatics, advanced data science and population health. At both Ohio State Wexner Medical Center and Nationwide Children's Hospital, our fellows work alongside a diverse group of board-certified physician informaticians and organizational leaders, and a wide array of health IT professionals to develop real-world, practical skills in health IT operations, data analytics and visualization, workflow analysis and optimization, quality improvement and informatics research. Our curriculum combines practice-based rotations with a strong didactic curriculum, flexible self-study activities and plenty of elective time to explore individual interests. Upon successful completion of the program, fellows are well-prepared for board certification in the subspecialty of clinical informatics and to seek a variety of career opportunities. Past graduates have gone on to key leadership and operational positions—locally, nationally and internationally.
I look forward to reviewing your application and exploring with you how our fellowship program can prepare you for successful career as a physician informatician, academician, health care leader, technology innovator or wherever your interests lead.
Warmest regards,
Aarti Chandawarkar, MD
Associate Program Director, Clinical Informatics Fellowship
Associate Professor of Pediatrics, Divisions of Clinical Informatics and Primary Care Pediatrics, Nationwide Children's Hospital
Clinical Associate Professor, Department of Biomedical Informatics, The Ohio State University Wexner Medical Center